The New Zealand meat industry is a positive case study of how to operate in a COVID world, contrasting sharply with many of our rivals observes Allan Barber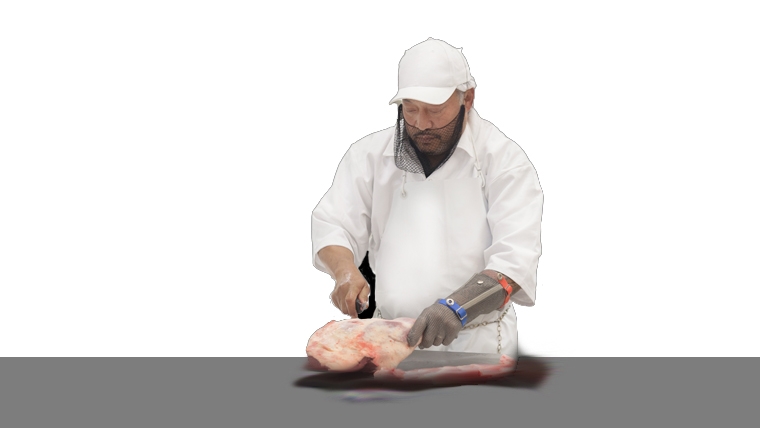 The return of community transmission underlines the excellent performance of the whole meat industry since Covid 19 reached New Zealand nearly six months ago in March.
Farmers, transport and logistics operators, sale yards, exporters and domestic processors have all combined to ensure the health and safety of participants, while meeting the demands of customers, with only a minimal number of temporary plant closures.
This contrasts markedly with experience overseas in countries such as the United States, Canada, Brazil, Australia and Germany with admittedly a much higher incidence of coronavirus outbreaks in the rest of the world than here.
In April seven major American meat facilities shut down with cold storage inventories of beef, pork and poultry equivalent to two weeks of total production and almost half of Canada's beef processing capacity was halted after Cargill's closure and a slowdown by JBS in Alberta. A feature of the interruption to processing in the USA was the great difficulty for farmers to get their stock processed, accompanied by a surge in retail pricing which reflected positively in processor margins, while livestock prices plummeted.
Closer to home Melbourne based Cedar Meats, the site of a lockdown back in April, has just gone back into lockdown as a result of a worker testing positive on 14th August.
AFFCO Chief Executive Nigel Stevens makes the point one of the most pleasing aspects of New Zealand industry's handling of the pandemic challenge was the way industry competitors, Meat Industry Association and MPI "collaborated to develop and implement Covid related plant operating protocols which gave employees confidence they would be kept safe, and provided assurance to our export markets."
A major feature of New Zealand's Covid response has been the wage subsidy payable to those businesses which could demonstrate a 30% reduction in monthly revenues between April and June, subsequently extended to 1st September and again in response to the latest move to level 3 in Auckland and level 2 in the rest of the country.
The meat industry clearly split down two sides of the wage subsidy line with, initially, Alliance, ANZCO, Silver Fern Farms and Blue Sky Meats applying for the subsidy, although SFF has since repaid the total sum of $42.8 million. ANZCO received $2.7 million across five different business units and Blue Sky $2.3 million, while Alliance has retained the $33.1 million which it originally applied for, although CEO David Surveyor says it will support MSD in any audit of the application and return any amount that falls outside the scope of the scheme.
Alliance's justification for the claim is primarily its higher proportion of sheep and lambs processed than other processors more weighted towards beef. Surveyor cites the higher cost of operating and protecting its workforce under the Covid-19 operating protocol "with slower run modes, investment in Personal Protective Equipment, hygiene measures and security at our plants," although these would largely appear to be cost not revenue related which was the qualifying criterion. The wage subsidy meant Alliance was able to ensure staff wages were not impacted by the lower volume of livestock through its plants during the lockdown, while also continuing to pay those with underlying health conditions or aged over 70.
On the other side of the divide, processors like AFFCO took the view they were privileged to be allowed to continue operating during lockdown and decided not to apply for the wage subsidy, although they were equally affected by the processing protocol which affected both throughput and profitability. However drought and Covid related processing delays resulted in higher volumes than usual heading into winter with the eventual outcome expected livestock volumes were processed during the season as a whole, if not in the forecast daily or weekly tallies. This had the advantage for both meat companies and employees of extending the season, although farmers in some regions had to feed stock longer than they ideally wanted. Although prices have come off their peak and the outlook is uncertain, farmer returns have held up pretty well and generally the 2019/20 season, for all its challenges, will be relatively good for all participants, unlike I fear 2020/21.
Another company which did not apply for the wage subsidy was Wilson Hellaby, owner of Auckland Meat Processors which is the largest processor of meat for the Auckland market. Located in South Auckland, close to the latest outbreak, the company is sensitive to the risk of any cases on its plant, but Fred Hellaby is hopeful it would be possible to contain any outbreak to one department, because the company is now operating in defined bubbles. At this stage the plant is operating normally for the time of year, using holiday rotations to ensure maximum continuity of employment. Hellaby reports an inevitable change to the company's sales configuration with food service and exports affected, while the retail and home delivery business is very buoyant.
He confirms the plant rigorously observes mandatory distances between workers and hygiene protocols to minimise the possibility of an outbreak. As the major supplier of beef, lamb and pork to the Auckland market, Wilson Hellaby is a particularly important component of the domestic supply chain.
Whether with or without the wage subsidy, the meat industry has served the country extremely well during the global pandemic.
---
Current schedule and saleyard prices are available in the right-hand menu of the Rural section of this website.