Angus Kebbell takes an updated look at the farm succession problem, looking at how new realities are affecting the options. He also points out carbon neutrality is probably closer for many farms than is realised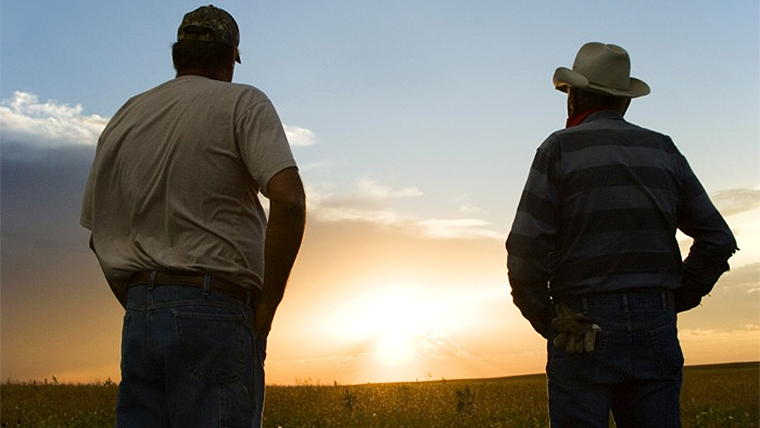 Succession can be a very challenging process. Farm succession planning always starts with ensuring the business is profitable and has strong financial performance according to Peter Bosworth from Bosworth Capital.
Bosworth has been involved in advisory and banking for 35 years with a special interest in agribusiness both within the farm gate and also outside the farm gate. He has also been involved with investment banking – capital raising both debt and equity, and merger and acquisitions for a number of businesses that service the primary sector.
Most succession plans work on trying to be fair to the non-farming siblings and if possible providing them with some capital earlier rather than later so they can buy a house, business or have capital to invest elsewhere. That can be easier said than done, so in order for that to happen the farming business has to have a solid foundation and strong financial performance.
Given the return on capital is generally low for farming, in the 2-3% range for sheep/beef units, and 5-7% for dairy units. Compared to other business types, that makes the ability to borrow money to make farm succession happen is a lot more difficult.
It is becoming increasingly harder to borrow from banks and as Bosworth points out banks are now requiring principal and interest to be paid back, where as historically debt servicing only was common. There is a real opportunity to capitalise on the current low interest rates to pay back more principal which can only be a good thing when considering things like succession or off-farm investment in the future.
Another interesting point is that farming is hard, not everyone can do it and you need to be better than average to really be successful.
Yet another consideration is encouraging children to do their own thing and this comes back to: the earlier conversations can start the better the outcome for all family members will be. If children are encouraged to pursue careers away from the farm or start their own businesses, then that can have many benefits and make the process easier down the track for when someone does decide to go farming.
It is interesting; family farms that have historically can only support one family, have moved in many cases to intensify their properties through various methods to increase productivity and profitability to try and support more siblings and make the succession process easier. But this may not be a sustainable option as we are now seeing a move away from squeezing as much out of the land as we can, as the focus moves towards sustainability.
Carbon neutrality a closer reality than realised
As we consider things like sustainability and increased biodiversity, which have been discussed a lot here recently, it was very pleasing to see positive research coming out this week for the sheep and beef famer.
Over the years there has been significant focus on the emissions from livestock production, this is well documented and has been thrashed by many people and groups, but little recognition has been given to the sequestration also taking place on-farm as part of the overall biological system. As with any business all factors of an operation should be considered for both emissions and sequestration.
Not only have emissions from New Zealand sheep and beef production reduced by more than 30% since 1990 (which was discussed in an earlier podcast), but new research shows that most of the remaining on-farm emissions are in fact being offset by woody vegetation.
Sheep and beef farmers are potentially close to being carbon neutral as a whole.
The research shows that native and exotic trees on sheep and beef farms are off setting nearly all remaining agricultural emissions, and woody vegetation on sheep and beef farms is offsetting between 63 and 118% of the on farm agricultural emissions through sequestration.
This independent study was headed by Dr Bradley Case, Senior Lecturer in GIS and Remote Sensing in the Applied Ecology Department, School of Science, Auckland University of Technology (AUT). The research was peer reviewed by Dr Fiona Carswell, Chief Scientist, Manaaki Whenua – Landcare Research and Dr Adam Forbes, Senior Ecologist from Forbes Ecology and Research Associate with the New Zealand School of Forestry, at the University of Canterbury.
The research reinforces the importance of farmers getting formal recognition for the sequestration happening on their farms. Significant biodiversity exists because of the hard work farmers have undertaken, farmers over the last few decades have made a deliberate decision to retire significant parts of their farms, which has come at great cost to their businesses, this must be recognised and they need to be celebrated for their forward thinking approach.
Last year the Government passed the Zero Carbon Act which sets targets for gross methane reductions and for net emissions of other gases. The Government is now working with the agricultural industry on developing a framework that will ultimately help achieve these targets. Farmer led discussions are critical and we need to see more of this.
If farmers are having to face a cost for their emissions, it is essential they also get a credit for the true sequestration happening on their farms.
The Emissions Trading Scheme currently only allows companies or individuals to register a narrow range of forestry to claim a credit for sequestration. This criteria is driven by international rules which were based on a range of factors back in the 1980s, such as how accurate satellite imagery was at the time. Most of the native vegetation on New Zealand sheep and beef farms is unable to be included in the ETS because it pre-dates 1990, but it is making a major contribution to climate change mitigation as well as biodiversity, soil erosion management, and water quality mitigation.
---
Angus Kebbell is the Producer at Tailwind Media. You can contact him here.