Angus Kebbell investigates the arable farming sector and finds it makes a large contribution to the New Zealand rural economy. But the pandemic has introduced new challenges, but maybe also highlighted some key advantages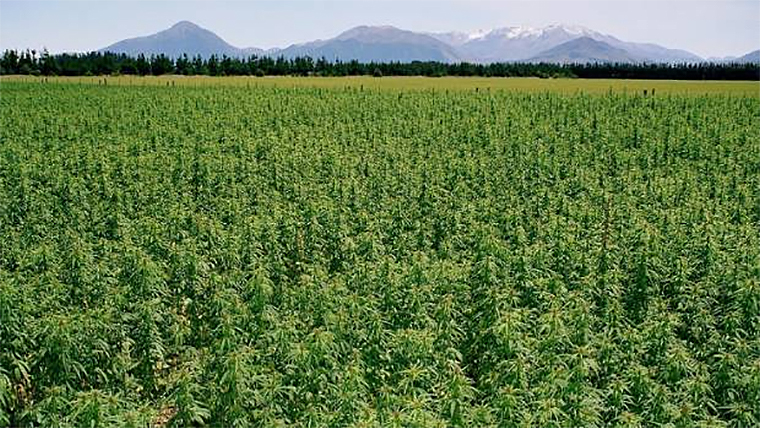 By Angus Kebbell
An additional billion tonnes of cereals per year is estimated to be required to feed the predicted population of 9 billion people in 2050. In addition to cereals for human consumption, increasing volumes of feed and forage crops will be required to feed animals that can provide the estimated additional 200 million tonnes of meat needed.
To achieve this, arable land is expected to expand by around 70 million hectares, and farming will become more intensive with high demand for irrigation.
New crops and production systems that use water efficiently and improve crop yields are vital in meeting these demands. As well as high yields, new cultivars must deliver high nutritional quality and meet the requirements of the food industry in terms of health benefits, convenience and good processing qualities.
Arable production adds around $1 billion of value to the New Zealand economy each year. This production delivers essential raw materials worth around $5 billion to the wider food industry. The grain and seed sector is expected to grow at nearly +3% per annum and forage and feed supply for the dairy and livestock industry by +8% per annum.
This season a big concern for contractors is finding sufficient skilled labour to drive the sophisticated machinery used for planting and harvesting on our arable farms. Harvesting requires the largest volume of labour and typically some roles are filled by Northern Hemisphere workers who work the seasons alternately, with issues at the boarder due to COVID-19 there is pressure on this workforce.
Some airline staff have been redeployed into the agricultural industry and training initiatives will help, but the skills required to operate some of these machines take time due to their technical nature. The industry will need to attract drivers who have moved into other roles, or moved into semiretirement, back into the industry. However, there is a real risk that contractors will be faced with some extremely long days harvesting. Long days are normal for the industry, particularly if the weather shortens the harvest window, but working excessive hours for a long period of time is not sustainable.
A crop I find interesting is Hemp. Planting is expected to take place from late October onwards. Interest in growing this plant is increasing and new varieties are being developed. It remains a challenging crop to harvest, but techniques are continually being refined.
Hemp is one of six crops that have been identified as having potential in a report commissioned by Our Land & Water. Other crops identified in the report include soy, chickpeas, oats, buckwheat and quinoa. All of these crops can certainly be grown in New Zealand, but it may be difficult for local production to compete with imported product on price. The locally grown product would therefore need to have other marketable attributes to make production both environmentally and financially sustainable.
The arable industry is focused on innovation that delivers new products for both domestic use and export, and improving productivity and sustainability of farms.
It is important that this is kept front of mind. Federated Farmers North Canterbury arable chairman Roscoe Taggart who farms at Cust in North Canterbury mentioned that some arable farmers do bury their heads in the sand on big issues like the environment. What we have learned in recent times is that a front foot approach will have better outcomes for all farmers in terms of policy.
Farmers need a much better relationship with the Beehive in Wellington and farmers should be leading discussions on policy, Wellington needs to hear the cry from farmers – which is, involve us and talk to us, making big decisions needs in-depth consultation with the very group it directly affects this will deliver better outcomes for all.
Listen to the podcast above for the full story.
---
Angus Kebbell is the Producer at Tailwind Media. You can contact him here.