Guy Trafford observes that when New Zealand producers are required to adhere to higher standards the result is not a general improvement in standards, but a free pass to importers to undercut them. Consumers then side with the importers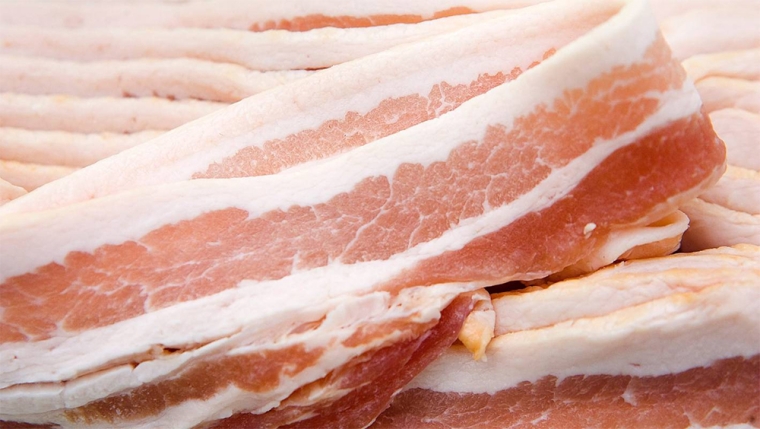 A couple of issues around intensive farming of animals has come to the fore of late. One directly affects New Zealand pig farmers. This is the law around animal welfare for pigs and in particular farrowing crates.
A High Court judge has ruled that the 2018 standards brought in by MPI were "illegal and invalid" as they "circumvented" earlier law changes designed to phase out the practice.
The 2018 rules allowed sows to be kept in crates for up to five weeks (before and after giving birth). The practise was/is done to prevent sows from crushing young piglets and it is reported by MPI that "free range pigs" have an average number of piglets lost of 16.7% whereas those farms using farrowing crates decrease this to 11.9%. (As a point of interest this alters the number of piglets lost for a litter of 16 by 1 piglet).
Most people would at least feel uneasy about the practice and I suspect when it comes to piglet survival it is not as simple as an either – or situation and there is likely to be a middle path between outdoor farrowing and the use of crates.
From my perspective, one of the biggest issues is the inconsistency being applied by purchasers of pork. This goes from the supermarket chains down to the individual consumer. Using a 2018 study, Countdown, who use only free-range fresh pork, charged $16.99 per kg whereas the Mad Butcher was charging $6.99 for similar imported cuts. Over 60% of all pork consumed in New Zealand is imported and the cost of the product largely drives consumer behaviour, despite what they may say.
Also, overseas production systems by and large have lower animal welfare standards than New Zealand as well as lower costs through being at least having some of their costs subsidised. In the EU only Norway, Sweden and the UK have a complete ban on the use of sow stalls. Germany has just brought in a law reducing their use from 35 days to 5. Much of what comes into New Zealand comes from the USA, Belgium, Poland Estonia, Italy, Spain, Taiwan and Australia. Even the Australian standards appear considerably behind the New Zealand latest ones. " Sows should be placed in farrowing quarters (crates?) before the litter is due, to allow them to become accustomed to their surroundings".
The problem I have is that when New Zealand producers are required to adhere to higher standards the result is not a general improvement in standards, but a free pass to our competitors to undercut them.
Even the Countdown policy of only selling free range fresh pork while commendable is limited just to fresh and all sorts of other pig derived products (and there are a lot) are still largely produced from imported pork.
New World don't even bother with this separation.
This same issue was one of the reasons countries like the USA have not imposed ETS taxes on livestock as they recognised that all it would do is push beef production further towards countries like Brazil and Argentina and increase destruction of forests and create larger problems.
Any solution will no doubt be complex and I'm certainly not, at least in the case of intensive battery style agriculture, advocating for a reduction in standards, however, some recognition needs to be taken of the additional costs put on farmers and putting them out of business is certainly not the solution, despite what some would seem to want.
The second issue that should be of interest to New Zealand farmers is the current debate in Denmark about the desire of the state to destroy its 17 million farmed mink. The reason being minks have picked up and mutated the Covid-19 virus and there is a fear that having a mutated form of the virus floating around may reduce the effectiveness of any vaccine being used on people. At the moment there is a stop on the mink cull, although 2 million have already been destroyed, due the uncertainty over whether the State has the right to order such a policy.
It does sound however, as though the Danish government is determined to get the deed done even if it means having to pass new laws to achieve it. Scientists generally appear to be supporting the government move.
Caged mink farming is far removed from most New Zealand farming systems and so what is the concern? Especially, as with farrowing crates most feel uneasy about the practice of keeping animals in confined cages. However, the issue is around animals kept in close proximity to each other and to humans and even many of our outdoor systems are not so far removed not to mention the barn like ones which farmers are being increasingly pushed towards in the interests of protecting the environment.
There are plenty of vested interests that will happily take the threat of new viruses being produced and use it as a reason to curtail livestock systems. Regardless of how great or not the risks may be.
Fur farming, battery hen and farrowing crates are all largely unpleasant and arguably unnecessary practices but getting rid of them I suspect will not be the end of the increasing pressure livestock farmers come under and are just the top of the slippery slope.