Angus Kebbell investigates how COVID has changed and improved the way livestock is traded, finding innovation at saleyards, and also the development of new ways to trade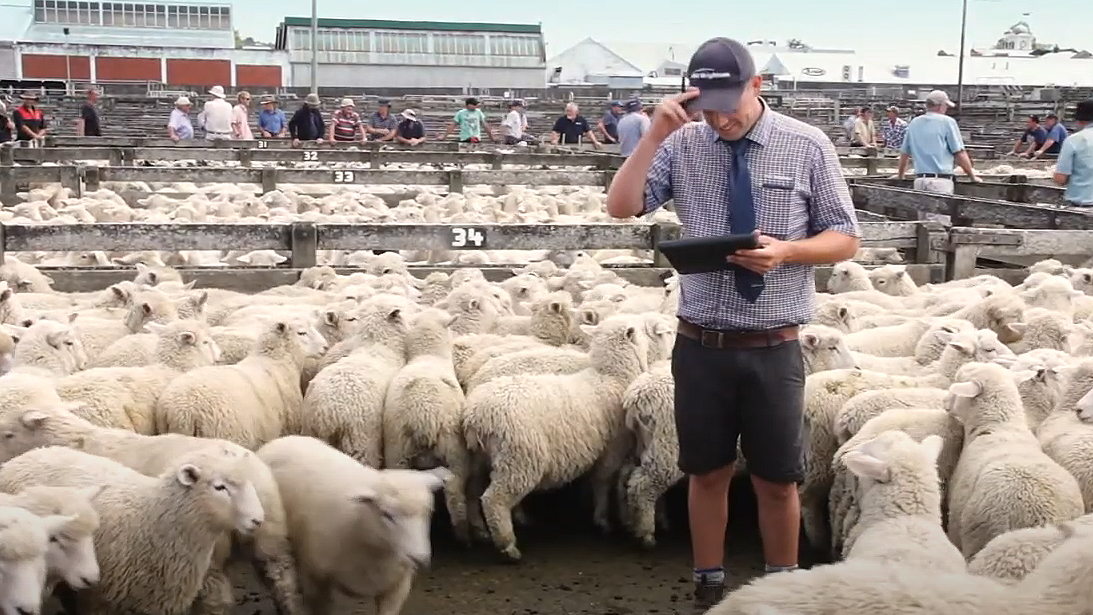 By Angus Kebbell
Today we are talking to Jamie Malloy who is the National Livestock Supply Chain Manager at PGG Wrightson. He has been instrumental in developing their Go-Lamb and Go-Beef offerings that have mushroomed sharply in the past few years and have put 1.2 mln lambs through their system, and about 200,000 cattle.
Saleyard activity has been changed by the COVID market shock, with online auctions on the rise. Saleyard activity has come back well after the pandemic lockdowns, but now with increasing use of live-streaming. Live streaming is also a growing feature of on-farm or in-paddock sales. And online sales have also been given a big boost by the necessities of COVID trading.
He reports that store prices have held up remarkably well, and this year that has been aided by the good weather conditions which have given farmers the option to hold stock longer to add weight. It is also allowing for restocking that became necessary after the sell-off after last year's dry conditions.
Store prices are much higher over a ten years perspective, and even over a five year time frame, but marginally softer over a one year view, he reports, as the COVID uncertainty in many markets lingers on.
Fortunately, processor bottlenecks haven't become major event as processors have had to change their working arrangements to meet COVID requirements. The real issues have come in the supply chain where COVID shipping restrictions have surfaced. And finding people to work these processes is always a challenge.
Many foodservice markets remains severely disrupted internationally and that is twisting demand for many high-end foodservice products in an unfortunate way. Venison is a key example. Top-end cuts are suffering, although many low end cuts have held up remarkably well, he reports.
The COVID challenges aren't going away, unfortunately, and the next twelve months look just as uncertain as they situation looks now. One bright spot is the RCEP trade deal, especially the opportunities it opens up for New Zealand in Indonesia, and the accelerated approval protocols it allows for fresh or chilled product.
Listen to the podcast for the full interview.
---
Angus Kebbell is the Producer at Tailwind Media. You can contact him here.