Allan Barber says nothing will be easy for the foreseeable future for red meat processors, prices will struggle to match the last 12 months, but exporters know that tension in the China market means alternatives are crucial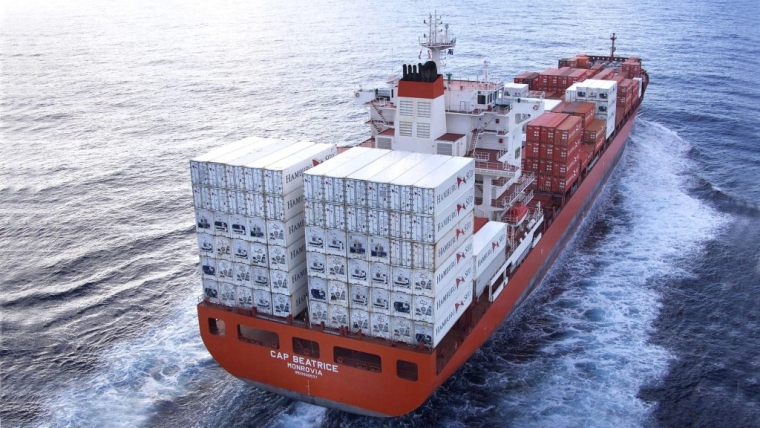 The world is about to mark 12 months since Covid 19 made its unobtrusive entrance before wreaking massive havoc with everybody's lives. The first impact on the agricultural sector was the sudden lockdown in China which derailed Chinese New Year celebrations, causing disruption to consumer purchasing patterns.
This came hard on the tail of a slowdown in January because of speculative buying of cheap product which led to a build-up of inventory.
The meat industry had already faced the need to divert product before COVID-19 really made its presence felt in China, so the agility displayed by exporters since then was tested as early as February with the peak of the season still to come. It now feels like the right time to ask some of the exporters to predict how they think the market will behave over the first few months of the New Year, although my request for a six month forecast produced an amused, if incredulous reaction. The three major factors affecting business under present trading conditions are customer demand, exchange rates and shipping constraints all of which lead to a volatile environment.
Volatility is a common refrain with the discovery of contamination on product in a south eastern Chinese warehouse causing continuing uncertainty. Although New Zealand product does not appear to have been affected, there is some nervousness among buyers, particularly those serviced by Tianjin where clearance of shipments is being delayed by a requirement to disinfect containers; limited capacity at the port to perform this activity may cause a slowdown.
Meanwhile, China is the "rising tide that lifts all boats" according to AFFCO's Mark de Lautour who expects CNY to produce a lift in trade with only a small drop after the annual holiday. He says the overall situation is more positive than this CNY  with Chinese buyers taking a more measured approach this time, buying what they need instead of speculatively. Rick Walker, ANZCO's General Sales and Marketing Manager, confirms good demand for lamb and beef in advance of CNY, although he is cautious about the potential impact of a second coronavirus wave and how China would manage it.
Although there is nervousness at the border as a result of the warehouse contamination issue, Walker does not expect there to be any political interference. However the potential for unforeseen political fallout is always a concern, as demonstrated by the Chinese response to the recent Five Eyes condemnation of the Hong Kong situation. While China will retain its status as the biggest buyer of New Zealand's red meat and co-products, there will always be a degree of tension in the relationship which makes it critical to have a wide range of alternative markets.
Despite the announcement of three successful vaccines in the last week, one of which does not impose extreme cold chain requirements, it will take several months before the level of protection makes a return to some sort of normality achievable. In the meantime traditional markets, North America and Europe, will remain volatile because of the differing impact of COVID-19 on the twin trade channels, retail and foodservice. Foodservice has been severely affected by different degrees of lockdown and therefore hospitality is unlikely to return substantially until well into the New Year in either the USA or Europe. Although it has been possible to divert most foodservice products into retail, some high cuts like French racks have no readily available outlet.
The trend away from foodservice to retail, both through store and e-commerce, will continue as long as the hospitality trade is unable to operate normally. Retail, chilled and frozen, has benefited from the increase in home cooking and all main markets are strong, although Lamb Company shareholders report it has been tough to compensate for the downturn in North American foodservice. Walker says a positive effect of the supply chain problems has been the incentive for a number of consumers to try lamb for the first time which bodes well for its future popularity. The Taste Pure Nature programme will reinforce this trend.
AFFCO, Silver Fern Farms and ANZCO report strong chilled lamb retail demand for Christmas from UK multiples, while Easter business is currently being negotiated. Brexit does not appear to feature strongly as a threat, although anything could happen between now and 31st December. SFF Group Sales Manager, Peter Robinson, says the exporter has booked good orders from its main Chinese distributor, as well as strong Middle East business for Angus and Reserve Grade premium steer. ANZCO's Walker also reports good New Zealand demand for chilled lamb legs at prices comparable to export, providing a more profitable outlet than chilled airfreight.
Whereas customer demand depends on several factors that are hard to control, the exchange rate is an even more difficult factor. The New Zealand dollar has strengthened against all main currencies, none more so than the US Dollar which has declined by more than 10% in a matter of weeks. Our dollar has also firmed against Sterling, the Euro and Australian Dollar by lesser percentages. As meat exporters generally fix the exchange rate at the time of sale, rather than take forward cover or hedge, the strengthening currency inevitably eats into returns.
The third challenge facing exporters is shipping, both availability of containers and container vessels. There is a problem getting empty containers back to New Zealand to meet demand, while port delays overseas and here mean shipping lines often make late decisions to miss ports or even skip New Zealand altogether. Shipping departments face a constant challenge to load containers and get them onto a designated vessel in time.
In a nutshell, nothing will be easy for the foreseeable future, prices will struggle to match the last 12 months, but exporters will do the best they can for their suppliers and customers.
---
Current schedule and saleyard prices are available in the right-hand menu of the Rural section of this website.