Milk company a2 has downgraded its expected profits for the second time in two months after reporting a 35% drop in half-year earnings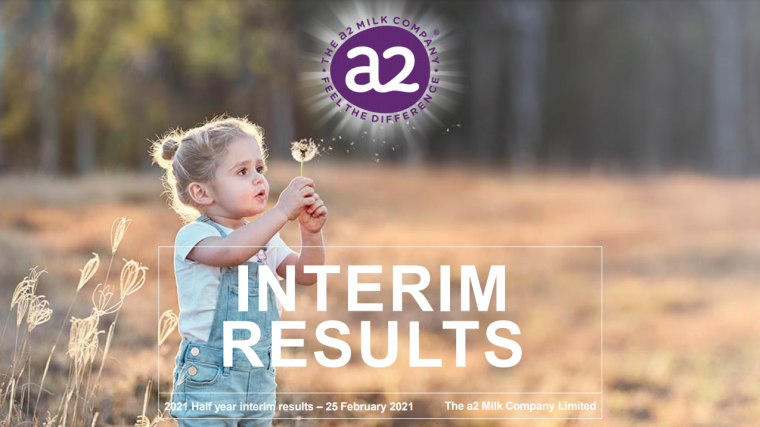 When the sharemarket falls out of love with you, it can be cruel.
One-time darling of the stock exchange a2 Milk Corp saw its shares savaged on the NZX on Thursday, with the price at time of writing down a whopping 17% to $9.24.
The fall followed the company announcing that after-tax profit for the half-year to December was down some 35% to $120 million, compared with $184.9 million for the same period a year earlier.
However, the main driver of the big plunge in the share price was most likely a second downgrade in two months in expected earnings for the full year after a substantial downgrade as recently as late December.
Essentially the problem for the company is with its selling channels - some of which are quite informal in nature - into China and the way these have been disrupted by Covid.
In late September 2020  the company was forecasting revenues for the full year of as much as $1.9 billion. In December the possible maximum revenue target was sliced to $1.55 billion and now it's been dropped to $1.4 billion.
Operating earnings targets as a share of revenue have been coming down too. In December the projected operating margin was dropped from an earlier anticipated 31%, to between 26% and 29% and now its been cut further to between 24% and 26%.
To put that into more meaningful language, comparing the bottom of the range 24% operating margin with the 29% top of the range in December gives a drop in operating earnings of over $30 million.
And the company says the latest outlook for full year assumes the actions being taken to re-activate the reseller channel into China delivers "a significant improvement in quarter-on-quarter growth from 3Q21 to 4Q21".