Angus Kebbell talks to Kelly Forster about the important He Waka Eke Noa Primary Sector Climate Action Partnership, the way forward for how we will meet our environmental goals, international climate commitments, and financial goals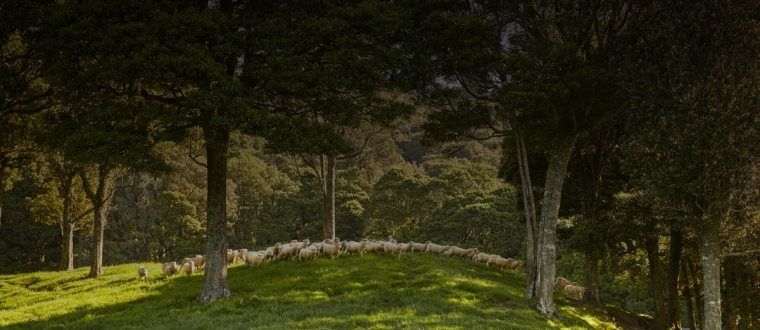 By Angus Kebbell
In this new series I am working with He Waka Eke Noa Primary Sector Climate Action Partnership to discuss the pathway forward for New Zealand's most important sector.
This partnership will support farmers and growers to protect, restore and sustain our environment and to enhance our well-being and that of future generations.
The partnership is working together to implement a framework by 2025 to reduce agricultural greenhouse gas emissions and build the agriculture sector's resilience to climate change.
Through this framework, farmers and growers will be assisted to measure, manage and reduce on-farm emissions; recognise, maintain or increase integrated sequestration on farms; and adapt to a changing climate.
The framework will include incentivising farmers and growers to take action through an appropriate pricing mechanism by 2025, in line with legislation.
This work is being done to enable sustainable food and fibre production for future generations and competitiveness in international markets. 
As country, we are also bound by the Paris Agreement. New Zealand's target is to reduce greenhouse gas emissions by -30% below 2005 levels, by 2030. This target is economy-wide, covering all sectors and all greenhouse gases. Our target will be managed using an emissions budget, meaning New Zealand is responsible for the total emissions across the period 2021-2030.
In this series we will be focusing on New Zealand's Primary industry and it's contribution to New Zealand's overall targets.
In this episode I talk with He Waka Eke Noa program director Kelly Forster to get a high level overview of the program, let's check in with her now.
This program brings together 13 organisations ranging from farmers and industry, through to government departments and all singing from the same hymn sheet. I believe in this program, it is designed to truly help our farmers and growers continue the great the work they have done in recent times. Whether we like it or not we are bound by the Paris Agreement to achieve set targets, and for our farmers and growers He Waka Eke Noa's framework will support this change.
The Partnership will provide farmers and growers with a toolkit over the next five years, including:
Guidance on how to measure, manage and reduce emissions
Farm plans that show the steps being taken to manage emissions
A system for measuring and reporting on emissions
A mechanism for pricing emissions as an incentive to take action
Guidance on maintaining or increasing sequestration, that is, long-term carbon storage (for example in trees or soil)
Guidance on adapting to a changing climate.
Farmers to have your say talk to your industry representative or email your thoughts directly to yourfeedback@hewakaekenoa.nz
In the coming episodes I will start to delve into the various work streams of the program and I will be talking with representatives from each of the organisations involved.
To get the full story listen to the podcast above.
---
Angus Kebbell is the Producer at Tailwind Media. You can contact him here.