Allan Barber points out that if we adopt a prescriptive state plan for livestock production, it will be a slippery slope for many other industries too, driving increasing distortions and away from essential consumer demand signals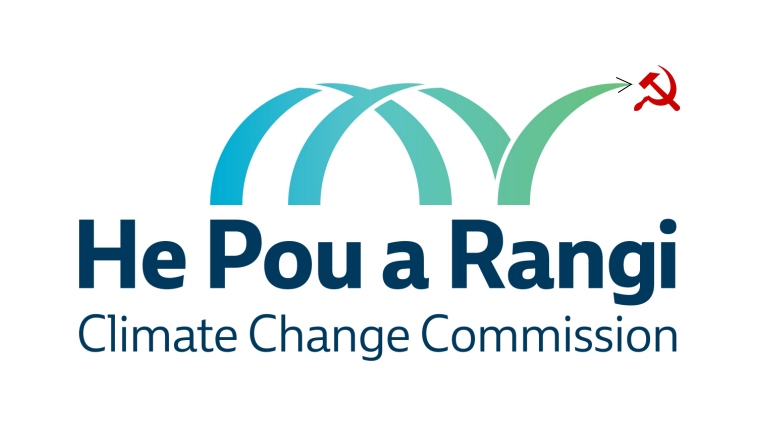 By Allan Barber
In spite of its measured, unconfrontational tone and its science-based approach, the Climate Change Commission's draft advice for consultation is a masterpiece of communist state planning.
The Commission has delivered exactly what I imagine it was tasked with doing: produce a step by step template for a thirty year plan which is very hard to argue with and, therefore, the Government can adopt as policy to silence almost all critics, both national and international.
This will counter claims New Zealand is not serious about tackling climate change and protect our trading status from the threat of non-tariff barriers imposed by more environmentally responsible trade partners. The draft advice allows for a short consultation period, after which it will be finalised and, most likely, formally adopted.
Presumably the Government will be seeking cross party support to ensure the policy is not subject to amendment or abolition with each change of government. Environment Minister David Parker's attitude to discussing such matters with the National opposition does not bode well if he follows a similar course to the just announced replacement for the Resource Management Act. He hasn't yet spoken to National because "they're not the government." Bearing in mind climate change is our "nuclear free moment", according to Prime Minister Ardern, it seems this will require all the cross party support possible.
The release of the CCC draft advice document has provoked relatively little downright critical reaction if agricultural sector responses are anything to go by. There is general relief the recommendations are as apparently reasonable as they are, with livestock numbers "only" required to fall by 15%, offset by a recognition planting more land in pine trees is not the way to solve the problem. The MIA points out reducing livestock while maintaining productivity will be difficult, while the meat processing sector will be affected adversely by reduced throughput.
B+LNZ's General Manager – Policy and Advocacy, Dave Harrison, told me the CCC document contains both positives and negatives, but the main positive is the Commission's political independence which will create certainty for the sector. He agrees the 15% livestock reduction is a concern with no silver bullet to achieve it, but he is optimistic a whole series of small, incremental improvements will make it possible, just as has been the case over the last 30 years. In his opinion it is more important to focus on the desired outcomes, rather than prescribing how to achieve them.
He is also convinced carbon sequestration through native tree planting on pastoral land provides a major opportunity for sheep and beef farmers to meet their obligations. B+LNZ is preparing its response to the consultation and it is planning to hold a series of webinars at which farmers will receive a briefing about the recommendations as well as assistance to prepare their own individual responses.
I am surprised by the low level of pushback from industry lobby groups and commentators in general. I have only been aware of two opinion pieces which question the validity of the CCC's prescriptive approach, neither of which tries to argue against the importance of fighting climate change. Their scepticism is based on the failure of communist Russia and Mao's China to deliver a successful outcome for their populations by adopting grandiose and prescriptive five year plans.
Writing in the New Zealand Herald, PR-man and former National Party staffer Matthew Hooton says CCC chair Rod Carr has gone from being a champion of the free market to a proponent of more far-reaching, centrally driven economic and social change than envisaged by Michael Joseph Savage and Roger Douglas. Even the UN's Intergovernmental Panel on Climate Change recognised the impossibility of a single committee prescribing a solution to the threat of climate change, preferring to let individual governments impose sinking lids on carbon emissions and use trading schemes to set the price for emissions.
It is of course much simpler to devise specific targets for a single economy, although past experience suggests lobbying by interest groups will soon create exceptions which will inevitably distort the overall plan. It can be argued the exclusion of agriculture from the ETS as a result of successful lobbying is an excellent example of how distortions arise. How much harder it will be to achieve the different targets for biogenic and non-biogenic methane, long-lived gases, electrification of heavy, medium and light vehicles, reduced volumes of waste to landfill, let alone a given reduction of livestock numbers.
Assuming the government of the day is unable to compel measurement and achievement of these targets, performance will be entirely dependent on the emergence of new technologies at a realistic cost to implement and the willingness of companies and individual operators to adopt them. Central and local government will also have to do more than appeal to people's sense of duty, but set an example of the campaign in action.
Unfortunately just telling people how critical the battle against climate change is for the planet's survival, the government must explain what the adopted measures will achieve and why. From a purely personal perspective, I will remain sceptical about electric vehicles, until a politician stands up and presents clear evidence the mining of minerals in impoverished countries for battery manufacture and the disposal of those batteries when they wear out are less harmful than burning fossil fuels.
While I support this government's intention to fight climate change, I remain unconvinced the means proposed by the CCC will achieve the desired result. It may solve their PR problem.
---
Current schedule and saleyard prices are available in the right-hand menu of the Rural section of this website.