Allan Barber explains that successful red meat marketing will require processing efficiency of consumer driven products backed by skillful marketing and state of the art logistics and distribution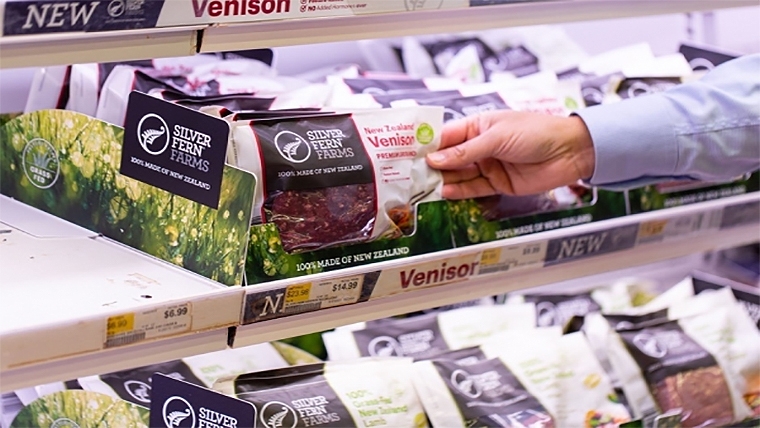 By Allan Barber
The Meat Industry Association issued an enthusiastic press release at the beginning of February, lauding the continued strength of the red meat sector's export performance which saw exports reach a historic high of $9.2 billion in 2020, up from $7.6 billion in 2017.
In a year dominated by COVID-19 which saw food service business reduce dramatically, coupled with the inexorable rise of the New Zealand dollar, this bordered on the miraculous.
It is a huge credit to meat exporters and producers who have demonstrated an ability to be flexible and nimble in meeting customer demand. The dairy industry also played a big part by supplying a key raw material, cull cows, as a necessary by-product of what was also a highly successful year for dairy farmers. While companies are always obliged to budget for an improved performance year on year, otherwise shareholders are entitled to ask hard questions, it is becoming increasingly difficult to see how this trend can continue indefinitely without a serious change in scientific research, advances in technology and the current business model.
Genetic improvements, specifically developed grasses and feedstuffs, breeds with inbuilt parasite resistance and reduced methane emissions, coupled with judicious use of fertilisers, and all of this supported by sound scientific principles, will be essential components of farming in the 2020s and beyond. Most farmers understand this intuitively and are already making changes to the way they farm, embracing the principles of sustainability, using technology to measure, monitor and control their livestock, planting trees where appropriate, carefully applying fertiliser and constantly striving to comply with regulations.
None of this is particularly good news for the meat processing industry which, if the Climate Change Commission's recommendations are adopted, will be compelled to process fewer head of livestock, whereas their whole business model has been volume based since it started. Processors will justifiably argue they have adapted to whatever volume requirements they have faced, with plant size and number of chains being reduced as change has dictated. Plant efficiencies have improved, labour levels have come down, and tallies adjusted to meet throughput targets. Relations with unions have generally got better, although there have been hiccups along the way.
But, for all the work on value added cuts, robotics and automation, it remains essentially an industry dependent on the skill of an ageing workforce paid for slaughtering and cutting a given number of head. A major traditional success factor is the ability to procure the right livestock in the right quantity at the right price which is then processed and sold at a profit.
In the future a change to the business model is inevitable to adapt to lower throughputs and consumer demand for consistently more sophisticated product presentation. The emphasis will still remain on disposing of the whole carcase because that is the only way to optimise revenue and the pressure on marketers to find the best markets for the different parts of each carcase will become even more intense. The overall returns from sheep meat will be boosted by the success of initiatives to reintroduce wool to tomorrow's consumers, while leather will need to find new end uses to compensate for the declining demand for luxury cars and leather clothing.
At the Red Meat Sector Conference in 2019 there were presentations predicting how critical the online channel would become and, less than two years later, it is already a reality. Covid has accelerated the trend to online purchasing and the largest market China is the global leader in this trend. The market is now hugely diverse, stretching from traditional butchers through supermarkets to online channels, while food service, if it ever recovers from the pandemic, requires products specifically tailored to specific business segments. The pressure on marketers to source product which satisfies ever more selective consumers, combined with farmers who can supply to specification, will only intensify.
On the other side of the Tasman pressure on livestock supply has already seen plant or chain closures in Victoria and New South Wales for several reasons: drought breaking rains mean farmers can hold onto stock, dairy farmers exiting the industry, and seriously negative margins on cattle slaughter. Processors have been losing at least $130 per head as a result of the reduced cattle kill, exacerbated by a fall in US prices because of herd liquidation there. For the 2021 season Meat & Livestock Australia is forecasting a 2% growth in the national herd size which is currently the smallest it has been since the early 1990s. The Australian lamb flock is set to increase by 5% or 3.3 million head which will ultimately flow through to a higher lamb kill.
New Zealand's meat processing industry is certainly not under the same pressure as its Australian counterpart, but in the longer term it will face similar issues which will cause processors to analyse their operating model carefully and assess how well aligned they are from their suppliers right through to the marketplace and increasingly diverse end consumers. Processing efficiency – skilled labour, modern plants, scrupulous standards of health, safety and hygiene – coupled with consumer driven products backed by skilful marketing and state of the art logistics and distribution will be what distinguishes the successful from the also rans.
The companies that do all this successfully will flourish in this new environment, while the others will be left behind.
---
Current schedule and saleyard prices are available in the right-hand menu of the Rural section of this website.