Guy Trafford looks at the global trends for beef production, noting New Zealand is a minor producer with a world-leading minimal environmental impact, while the second largest is expanding fast at the expense of its rainforests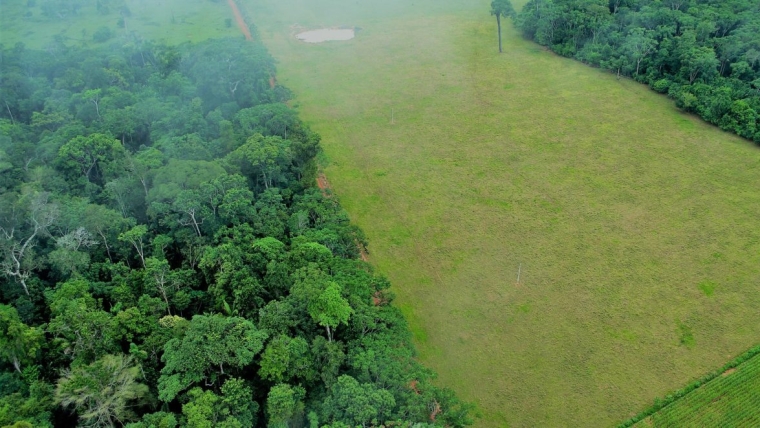 With the pressures on livestock farmers to reduce greenhouse gases and the drive to produce plant and 'synthetic' meat substitutes it seemed timely to have a look at global trends around livestock numbers and what is happening and where, starting with beef.
It is probably pertinent to look at the trends here first. Over the last ten years there has been over a 15% variation however the numbers have ended up exactly where they were ten years ago and looking likely to see the trend of the last 4 years continue.
Anecdotally the upward trend is largely due to an ageing farmer work force and sheep do require more labour inputs that cattle. The cost and lack of returns around shearing typify this.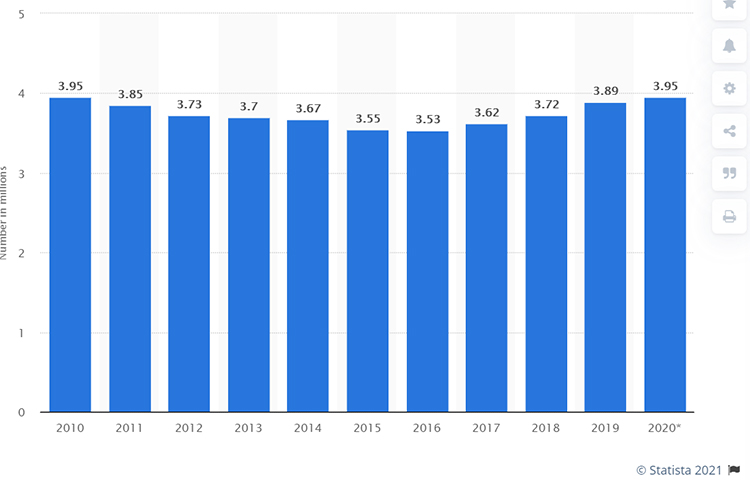 Going back further than ten years to 1994 the trend is quite different with beef cattle numbers decreasing by over 20% from 5 million to the current 3.95 million. This has largely been due to the increase in land being converted to dairying.
As with the trend since 2016 beef production (over 80% exported) numbers have gone up.

Looking at the global picture New Zealand is the 9th largest beef exporter with a herd that is 14th largest.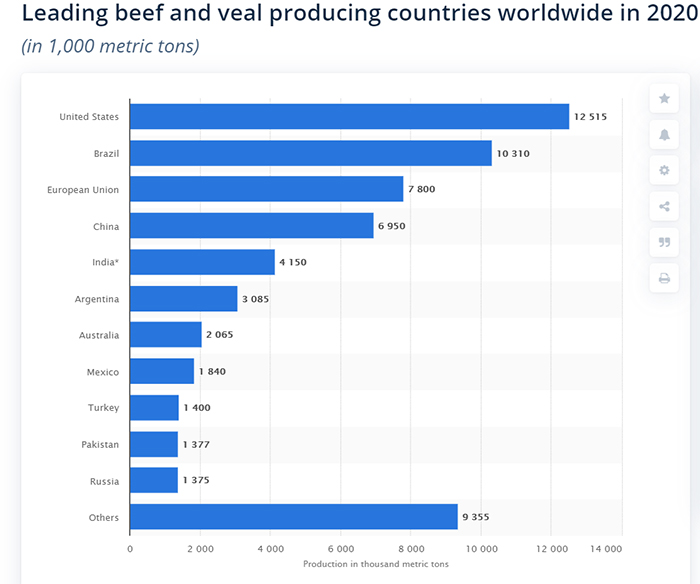 Compared to other large producers we are well behind, remembering this is total production shown in graphs rather than cross border exports where New Zealand always moves up the scales in most of our primary products. The trend for all meat consumption globally continues to increase, largely driven by the China influence however beef is far from the top meat consumed.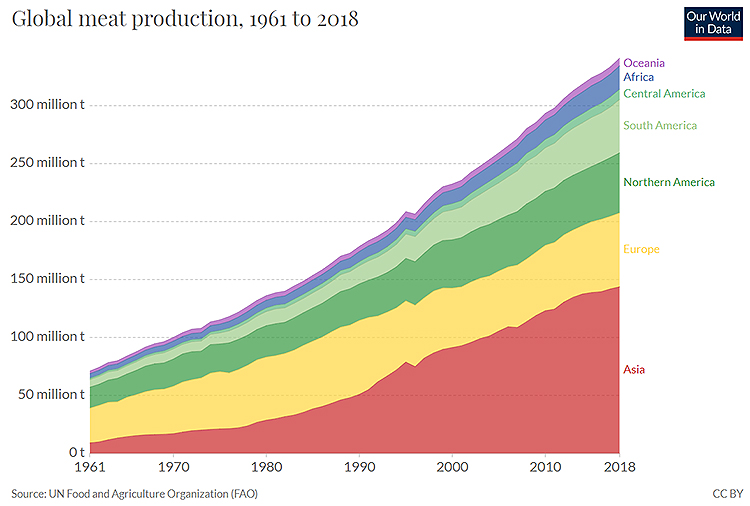 The white meats (pork and poultry) due to their production efficiencies are increasingly outstripping all red meats. And while all the major meat groups have increased in volumes produced poultry has made the biggest gains going from around 12% in 1961 to 35% by 2018. Pork has maintained its position also around 35-40%.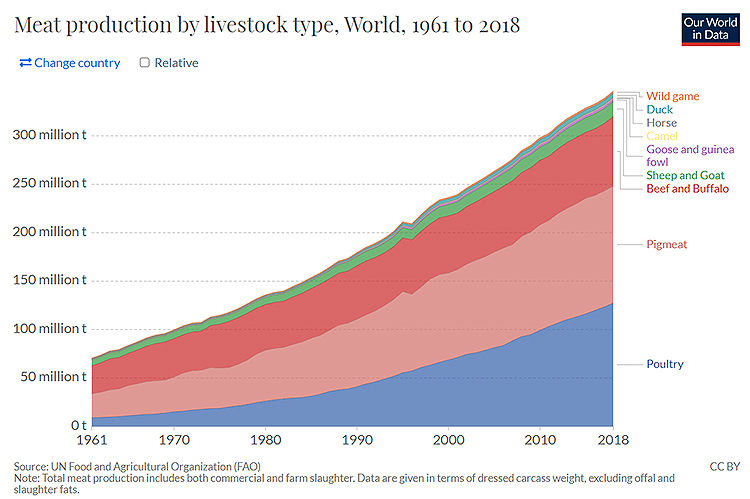 It is perhaps surprising to see that China far outstrips others in total meat production. However, the vast majority of this is pork and chicken. The recent drop on the China scale is likely due to the African Swine Fever (ASF) outbreak which resulted in the widespread cull of the pork herd and certainly lifted prices of other countries and potentially production.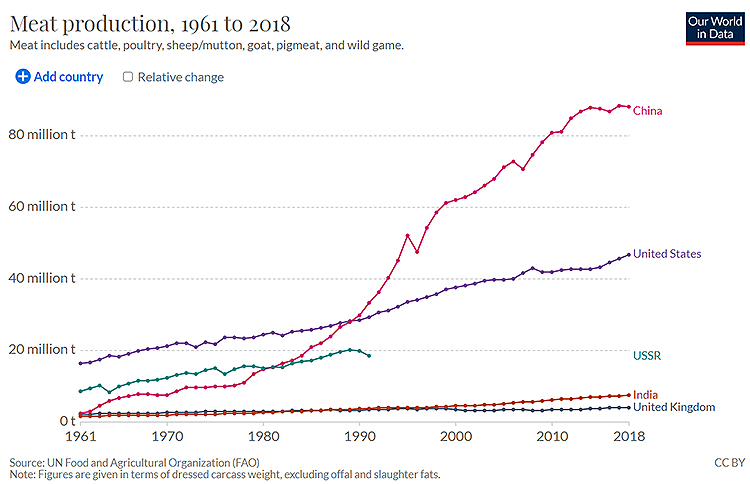 Looking at the prices of the relevant meats pork and poultry have a slightly more stable history with the margin between highs and lows closer than that of beef and sheep meat is the most volatile of the types.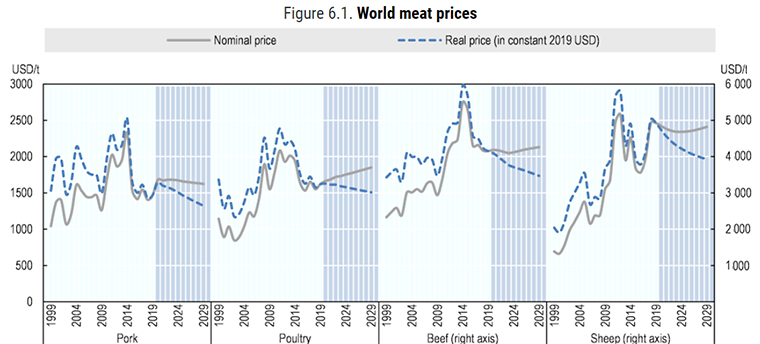 Source: Source: OECD/FAO (2020), "OECD-FAO Agricultural Outlook"
Looking at the major global herds the USA has always tried to follow the cycles of the market although severe droughts have impacted on stock numbers and future forecasts have difficulty in accounting for this. However, the downward trend of the US supply should aid New Zealand producers. Some reports from the US also highlight the increased demand for grass fed and organic beef which should also help New Zealand producers.
Current and Projected Beef Cycles in US

Brazil, the other large beef producer, appears to be on a more expansionary program which is more than making up for decreases by other beef producers. For many the concern is that Brazil's expansion is coming at the demise of rain forest.
Brazil is now competing head to head with the US on the international market but does not yet appear to be impacting greatly on prices. No doubt China's ASF issue in the pork industry has aided this and this phase is about to run out so any impact should be obvious soon. However, the OECD reports do not foresee a major issue although the forecast has beef at a slightly steeper downward curve than pork but reports for pork are that its feed costs are likely to increase which may curtail some future production.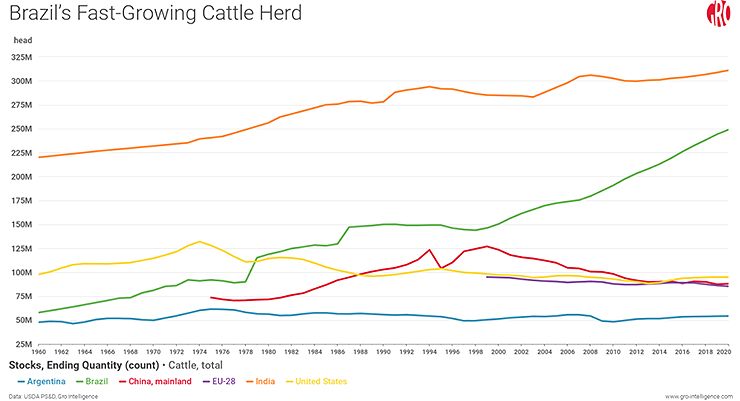 Locally, despite some clouds on the horizon, all in all it appears beef for at least the next decade will operate on a business as usual status with most variations likely to be due to local influences such as climate and processor space.