Guy Trafford finds that the good work the MoE/StatsNZ does on land use is being used by others to bolster unsubstantiated biases, especially around the impact of lifestyle blocks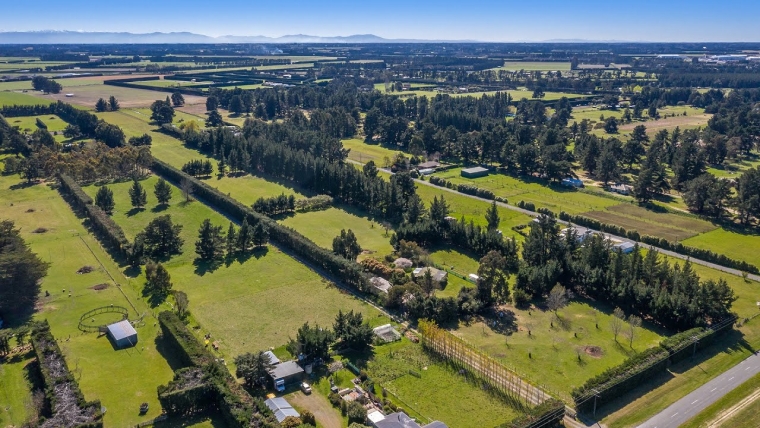 The Ministry for the Environment and Statistics NZ recently released a report looking at land use and the state of the environment in recent decades. Titled "Our Land 2021" one of the focuses has been on the encroachment of urban sprawl onto productive land.
This has been a topic of conversation for decades, and the fact it is still an issue points to a failure of both central and local governments.
The report points out that between 2002 and 2019 urban land area increased by 31% onto land that was potentially available for agriculture. South Auckland has both historically and currently been a problem area for urban encroachment and moving onto highly productive soils. Unfortunately, there has been an ongoing conflict between land for food supply and land for housing and both have legitimate claims.
The matter is compounded by most major cities being developed where the good soils are. While no declining or improving trend of soil quality was able to be quantified, the report did highlight that much of the land monitored had microporosity issues i.e. a lack of pore spaces in the soil, possibly due to being over worked or pugging by livestock.
It also recorded that Olsen P levels (phosphate in soil) 'were above recommended levels' in 65 percent of dairy farming sites, 48 percent of drystock (beef, sheep, and deer) farming sites, and 46 percent of orchard/vineyard sites sampled between 2014 and 2018 and this trend did appear to be increasing.
One fact that did surprise me was that the report stated that irrigated land had "significantly less soil carbon and nitrogen than non-irrigated pastures."  This fact (to me) seemed counter intuitive as if more plant life is grown then I have always assumed there would be a benefit to the soil via more organic matter etc. Doing a little digging I found a recent piece of research which does indeed support what the report says, in fact I suspect it is what lead the writers to their position. A pity really, as it was one of the supposed benefits of irrigation and potential carbon mitigation. But, it at least until proved otherwise it appears the reverse is true.
I listened to a couple of the interviews on RNZ on the report and while the general gist of the discussion appeared sound there were a couple of things that did grate. One of the areas singled out for targeting was the growth of lifestyle blocks.
Fortunately going into the report some defining of what makes up a lifestyle block was provided - a land area normally between 2-8 hectares. However, when in academia colleagues and I often had discussions on the relative merits or otherwise of lifestyle blocks. The criticism in the report was that lifestyle block fragmented the landscape and made food production more difficult and were by implication themselves generally unproductive. This may be the case but as a wiser head than mine often quoted "in God we trust, but everyone else show me the evidence".
While the OM loss under irrigation did show me that my gut is not always correct, many lifestyle blocks I see have greatly improved both production and the environment than the surrounding farmland. I accept that it is always possible to seize examples to support an argument but in my vicinity there are blocks under 10 hectares which are viable nut producing orchards, vineyards areas of established mixed trees, saffron farms etc etc. when the general trend has been to cut most the trees down. 
On the other hand, there are plenty of examples of large farms which in anything other than in benign climate years, show little profit and could be considered to be lifestyle blocks, just large ones. It wasn't that many years ago when that could have been applied to large swathes of New Zealand farmland.
It appears, judging by the amount of infrastructure many lifestyle blocks have on them, they are major contributors to the local economy and keeping rural commerce ticking over, especially when prices or conditions are less than ideal for 'commercial' farmers.
The other comment that irritated and perhaps more than it should have was that Canterbury didn't have enough water for irrigation. Canterbury has plenty of water, what it lacks is storage. My recollection is that it only takes a day or two's water flow of when one or more of the Canterbury rivers is in flood to provide enough water to irrigate the bulk of the plains for the whole season. It may not be a sensible thing to try and do at the moment, but lack of water is not a problem.
Both the water issue and lifestyle blocks were raised by a head of a Centre of Excellence who presumably advises Government. In this case it sounded like personal biases were interposing among the facts.
A perhaps worrying trend the report raised was the population will reach 6.8 million by 2073 of which 87% will reside in urban areas and which is where 80% of the population increase occurs. Given that agriculture is likely to intensify in some form or fashion and with the current reluctance of workers to go onto the land having a few more lifestyle blocks interspersing larger blocks may not be such a bad thing. Going back a few generations, large landowners used to provide cheap land grants of small blocks to potential workers to help ensure they had a ready source of labour, so not a new concept.