The red meat sector collaboration in joint meetings the MIA and B+LNZ have been having with Ministers, MPs and officials is presenting a united farmer and processing company position for the common good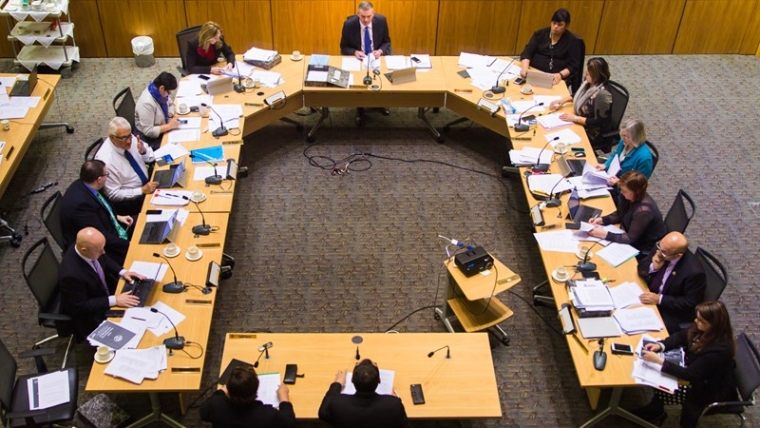 When I started in the meat industry nearly 30 years ago, there was no such thing as collaboration, unless one counts the futile attempt by meat companies to restrain livestock prices to an affordable level. It didn't take long for the Commerce Commission to rumble that illegal form of collaboration and soon after that the inevitable failure of Weddel confirmed the only solution to overpaying was a reduction of excess capacity.
In the 1990s the MIA's focus was far less strategic and very much controlled by the large processors, while the Meat Board represented farmers entirely behind the farm gate, managed the EU and American quotas, ran the Economic Service and forked out farmer levies mainly for UK and EU lamb promotion with no thanks from the exporters.
In hindsight the meat industry was largely dysfunctional, emerging slowly from the era of subsidies – processors and exporters disclosed as little as possible, either to each other or to farmers, most meat plants were old and inefficient with notable exceptions, product prices were inadequate and unpredictable, farmers saw little value in loyalty for which they were generally not rewarded and their representative bodies were unable to achieve much positive influence.
The 90s and early 2000s saw substantial improvements in plant efficiencies and major gains in product presentation such as chilled lamb and beef, while farmers began to recover from the drastic fall in stock numbers after subsidies were removed and some better seasons made it possible to buy new equipment, including laptops and hand-held data entry devices which enabled more efficient farming practices. 
By the start of the last decade another major change was underway: the old leaders were taking retirement to be replaced by a new generation that had not grown up in the antagonistic environment which had for so long dominated a major part of the industry. Shareholding and ownership changes played their part and new concepts such as collaboration in non-competitive areas, cooperation between farmer and exporter representative bodies, mutual commitment to funding research and development, and more consistent profitability became the norm.
Most recently issues such as climate change, freshwater quality and conservation, and health and safety mean the pace of regulatory change has quickened which has forced the industry to realise working collaboratively is the only feasible way to engage with the government of the day, whether national or local. No individual processor or farmer organisation can hope to mount a compelling argument which government or regional council will accept, unless it is supported by research, consultation and facts.
Farmer and ex-ACT MP Mark Patterson says it is essential for the rural sector to work as a team when talking to government, because in the event of a gap the government will inevitably take the easiest option presented to it. He believes farmers may have a perception their representatives are not pushing particular issues as hard as they should, but they may not realise the amount of work going on behind the scenes to achieve the best solution. Chris Allen, Federated Farmers Board Member responsible for water quality, biodiversity and local government, considers it essential to tread the fine line between arguing forcefully and explaining what will or will not work from a practical perspective, while acknowledging at the same time what the government wants to achieve.
This collaborative approach recently proved successful in negotiations with government ministers and the Southland Regional Council about winter grazing rules. One of the farmer representatives, Tony Cleland, said they had to show the group was genuine about achieving a common goal, with young farmers in the region speaking eloquently about their desire to achieve improved environmental outcomes as well as maintaining the viability of their own businesses. It was the collaboration between DairyNZ and B+LNZ that succeeded in getting Ministers Parker and O'Connor to come to Southland and kick the wider process off. The ministers later expressed their pleasure at being able to talk to concerned farmers, instead of being talked at.
B+LNZ Chairman Andrew Morrison is clear about the need to pitch workable policies to the government without falling into the trap of telling ministers what they should do, as Labour has such a large majority it can effectively do what it wants. He cites the climate change agreement, He Waka Eke Noa, as another prime example of all parties joining together and having a mature and ultimately successful conversation with the government. On the other hand, if the government had worked with the agricultural sector more collaboratively and earlier on essential freshwater, a positive outcome on winter grazing could have been achieved six months sooner. B+LNZ is continuing to work with government to fix the low slope map for stock exclusion which also has huge implications for sheep and beef farmers.
Illustrating how far the red meat sector has come in collaborating for the common good are the joint meetings that MIA and B+LNZ have been having with Ministers, MPs and officials over the last couple of years to present a united farmer and processing company position. This has been particularly on issues like trade, climate change, carbon farming and essential freshwater. Silver Fern Farms' Communication Manager Justin Courtney highlights the important contribution individual meat companies can make by collaborating with B+LNZ and MIA to simplify documentation for farmers, while continuing to search for value added market developments.
The amount of hard work in these areas provides clear evidence of the sector's commitment to constructive communication and collaboration to make progress on behalf of its farmers, employees and New Zealand as a whole. This indicates today's use of softer means of negotiation and communication is more likely to gain the desired outcome than yesterday's more combative methods.
---
Current schedule and saleyard prices are available in the right-hand menu of the Rural section of this website.