Angus Kebbell talks with with Rachael Halder of Thriving Southland on how they are energising a growing network of catchment groups to solve local issues locally, while drawing on the wider provincial base of skills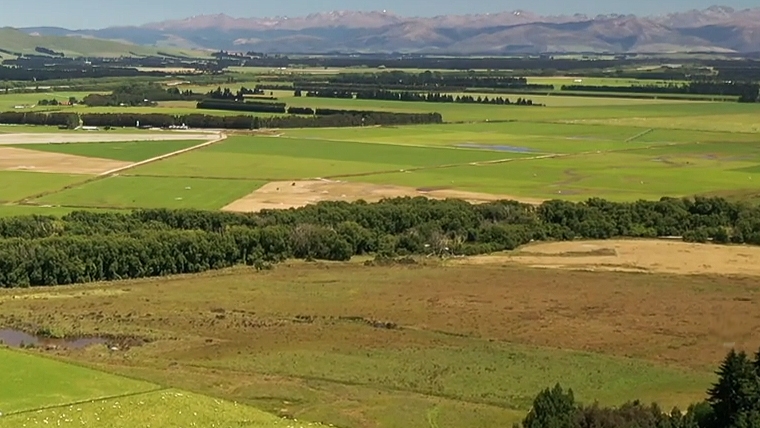 This week I am talking with Rachael Halder the Senior Catchment Coordinator at Thriving Southland. They are facilitating the Southland community working together for a better future, protecting Southland's prosperity, heritage, environment and health through community collaboration.
This is a ground-up initiative to not only tackle local challenges, but to share knowledge and solutions and build out the existing community knowledge base in a way that everyone can tap into.
It is a cracking example of harnessing the power of localism.
There are now more than 28 active catchment groups working in this program. Each determines its own focus based on its members interests and needs. Water quality and stream sediment management are core and a place to start, but these groups are involved in much more than that. Farm plan ideas, the nitty-gritty of farm-specific nutrient budgeting, the local issues around winter grazing, are all elements that these groups explore. Trialing and testing strategies is central. And linking the growing knowledge between local groups, between various catchment regions in the Province is the coordinating role of Thriving Southland, who are bringing technology into play as well. Sharing on-farm tech ideas, trails and solutions are also activities deep within each group.
Let's check in with Rachael now:
The whole approach is to engage and energise the farming community on a ground-up basis. And it is working. A key benefit is that it helps remote farm working with welling improvements, improvements that naturally come from participating in the program (rather than being patched-on).
Urban pressures around misunderstood aspects of winter grazing, especially if they are negative, naive, and bullying from within a social media silo, are an unfortunate example of confusing messaging for farmers. Catchment group involvement shares the anxiety and focuses energy to do the right thing for farms, animals and the environment, despite that misplaced outside hectoring.
Thank you to Rachael for her time today. Thriving Southland is a great program and you can really feel Rachael's passion for the project and indeed the region. Reiterating what Rachael said – Catchment groups are farmer and community led, they are whatever participants want them to be, so I would encourage farmers and all members of the community to get involved with the program. They have a great deal of resources and events to support local issues. You can go to their website ThrivingSouthland.co.nz or give the office a call on 021466700.
Over the next few weeks I will be delving further into project and talking with many of the stakeholders and the various elements of Thriving Southland.
---
Angus Kebbell is the Producer at Tailwind Media. You can contact him here.