Allan Barber finds that meat and dairy processing companies share many of the same challenges, especially maintaining efficient capacity and adequate margins between raw material buying price and market returns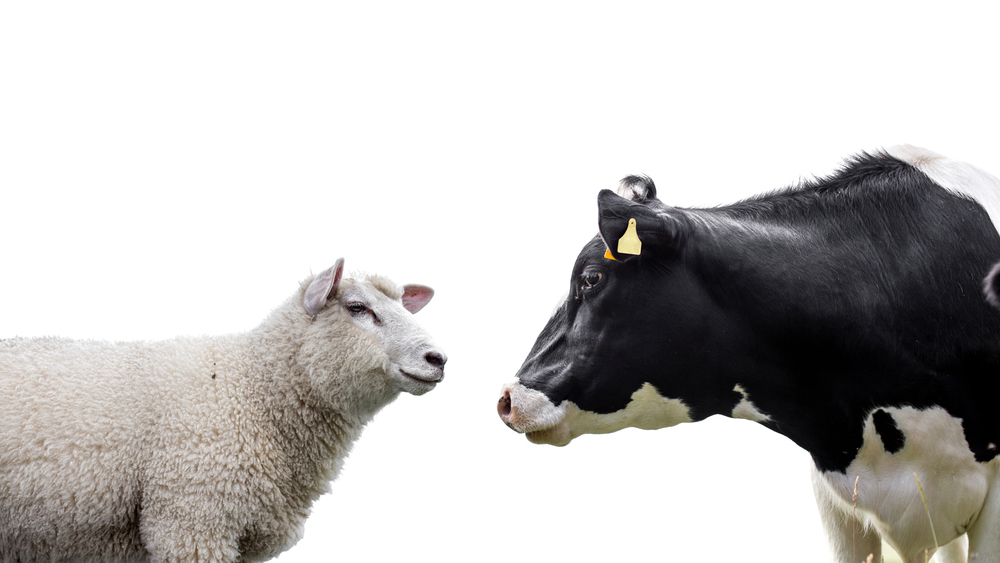 For most of the last 30 years dairy farming has replaced sheep and beef farming as a more profitable use of productive land, except where grapes and forestry have taken over pastoral country in regions like Marlborough and the East Cape.
Irrigation has contributed enormously to dairy's economic success in Canterbury, while large swathes of Southland sheep country has also been converted. This trend has been accelerated by the removal of subsidies in the mid-1980s which resulted in the national flock falling by well over half and a much smaller reduction of the beef cattle herd.
The meat processors have had to undertake substantial restructuring to adapt to lower throughputs, more demanding consumers and more complex overseas markets' food safety and workplace health and safety requirements. At the same time farmers have faced all these challenges and more. But after several decades of rationalisation, automation and generational change, sheep and beef farming has largely restructured and is being rewarded with returns which were unheard of in the last years of the 20th century.
The dairy sector has also undergone huge change with small dairy factories closing in the North Island through the 1980s and 90s, cooperatives being taken over until only NZ Dairy Group, Kiwi, Tatua and Westland remained before the formation of Fonterra following government intervention. At the same time the size of the average dairy farm increased threefold and the South Island's dairy production exploded. An inevitable outcome of this expansion has been an increase in debt levels and consequently the average farm's breakeven point.
Although cooperatives Fonterra and Tatua still control over 80% of dairy processing, there has been a trend towards corporate ownership since the turn of the century. Open Country, now 100% Talley's owned, has grown to 1,000 suppliers, controlling 10% of milk production, while the record of other start-ups has been more chequered: A2 is buying 75% of loss making Mataura Valley from its Chinese owner, Synlait's share price has suffered from its interdependence with A2 which has been hit by the fall in the 'daigou' trade for infant formula; Gardians infant formula factory was bought by Danone seven years ago; China's largest dairy company Yili bought Oceania Dairy from the receivers in 2013; while Westland's farmer shareholders voted to sell to Yili in 2019 because of their cooperative's underperformance.  
The newest investment is ASX listed Happy Valley Nutrition in Otorohanga which is due to open a drying plant in 2022 for which it intends to build a Waikato supplier base, as well as obtaining milk from Fonterra under DIRA.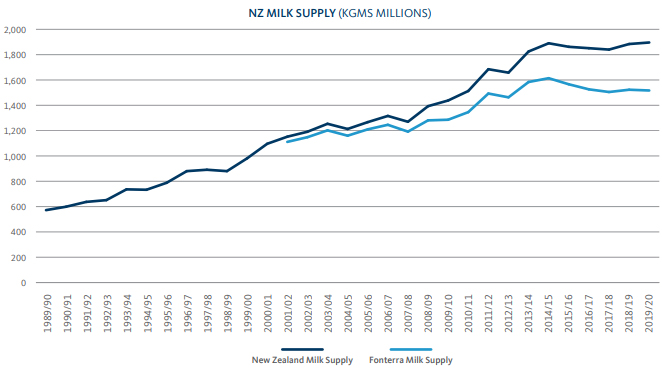 Meat and dairy processing share many of the same challenges, notably maintaining efficient capacity and an adequate margin between raw material buying price and market returns. Only successful management of margin and cashflow makes it possible to remain efficient. Dairy farmers in several regions now have a choice between processors and would be well advised to consider carefully the financial robustness and structure of their options before deciding where to send their milk.
In the 1990s there were very few meat processors that could make sufficient profits to be able to reinvest in their plants and it has taken well over 20 years for this to happen. This process started with capacity reduction, but has been largely facilitated by ownership or shareholding changes, notably AFFCO's transition over time from a cooperative to a wholly owned subsidiary of Talley's, Itoham's buyout of ANZCO's minority shareholders and Shanghai Maling's investment in Silver Fern Farms. In contrast Progressive Meats and Alliance have maintained their original ownership, while sharing in the industry's higher degree of sanity and profitability.
In comparison the dairy processing sector has had to undertake less rationalisation of old plants, while higher production volumes have allowed the construction of new capacity, in addition to attracting new entrants. A future challenge facing the industry is the fact peak production has been reached and, if the Climate Change Commission's recommendations are adopted, less capacity will be needed in future.
Laurie Margrain, Open Country Dairy Chair, sees little likelihood the dairy industry will suffer as traumatic a transition as the meat industry, because there is not the same amount of inefficient overcapacity. He believes capacity will adjust to find its appropriate level, but emphasises the importance of managing the balance sheet carefully as well as guaranteeing milk supply to match plant investment. He also points to the risks associated with making consumer branded products for markets thousands of kilometres away.
Open Country has based its business model on efficiency, productivity, high quality dairy ingredients, well tested routes to market and prudent use of capital. New Zealand only consumes 4% of its milk production, so it is critical to export the balance profitably in forms which don't destroy shelf life. The company treats its farmer suppliers as key stakeholders in the business, but, unlike cooperative shareholders, they are not required to buy shares in their processor. Open Country aims to leave its suppliers free to farm as efficiently and for as long as possible into the autumn, paying for milk much earlier than a cooperative would.
New Zealand's dairy sector appears to have successfully weathered a number of challenges, caused by the transition from the Dairy Board marketing model, overseas market access difficulties and tariffs, Fonterra's loss of focus on where its strengths actually lie, and milk price volatility. An overreliance on the Chinese infant formula market may yet prove to pose another challenge for some of the players who have diversified insufficiently.
But, like the red meat sector, overseas markets will continue to offer opportunities to well diversified dairy companies and, who knows, the UK and EU may even live up to their promises of wanting to conclude broad-based trade agreements with New Zealand.
---
Current schedule and saleyard prices are available in the right-hand menu of the Rural section of this website.