Angus Kebbell talks to Genevieve King about how a farm diversification project became a vital way to survive drought conditions, build resilience and value, and be part of the solution to farm succession issues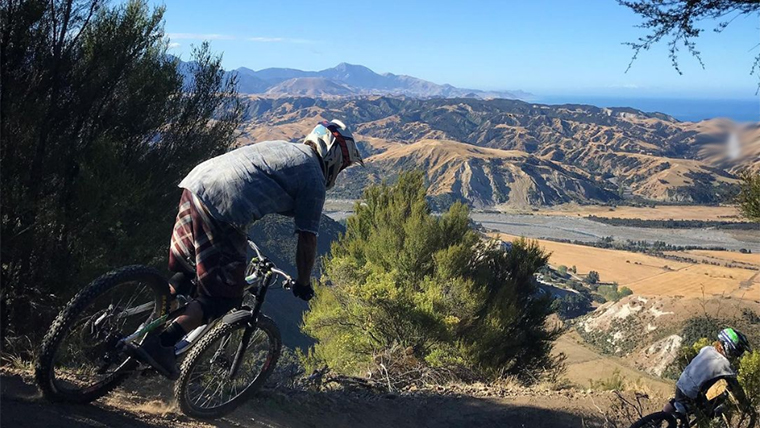 This week I am checking in with Genevieve King from Middle Hill, north of Kaikoura. Her's is a farm with three business lines; deer, wine and mountain biking trails.
We talked to her a year ago, and have been keen to hear of how things have progressed through and outside the end of the COVID lockdowns. And how the farm is managing to survive the east coast drought conditions.
It turns out this diversification has been a key to flourishing even with all the challenges.
Let's catch up with her now:
This hybrid model is not one built on volume; rather it is sympathetic to the capacity of the property, where development plans and projects are all about improving the quality of what they offer.
For the mountain biking side, focusing on the local market is a success because there are growing numbers of enthusiastic rides in New Zealand. Adding accommodation, and getting visitors to stay longer builds the business without needing more numbers. And a weekend focus ties in to local lifestyle requirements.
Choosing diversification projects that add value ensures that family farms remain viable, more valuable to the family, and adds real value to the local rural community. That also widen the options for succession planning.
The best outcomes I know of are children being encouraged to go off farm create a business or career away from the place or develop off farm investment. This inspires lateral thinking and the ability to generate a life outside of the farm that will one day allow a family member to return home, either with the ability to purchase the farm through the sale of a successful business or what I have talked about today with Genevieve, which is come home with a unique business idea like Agri tourism, which keeps everyone happy, keeps the land in the family and provides different income streams.
If you are in the upper South Island, the 2021 Symposium & Farm Tour, The Future of Agri Tourism is coming up in Kaikoura on the 9th and 10th of June at the Mayfair Arts and Cultural Centre. Head along to find out more about how Agri Tourism can play a role in your farming business. Go to the Postquake farming website or Facebook page for registration details. Spaces are limited.
To get the full story listen above.
---
Angus Kebbell is the Producer at Tailwind Media. You can contact him here.