Angus Kebbell talks with Andrew Barton about a new large extension to the Amuri Irrigation scheme south of the Hurunui River. Overall this scheme will take a maximum of 12 cu/m/sec of a river that flows 100 cu/m/sec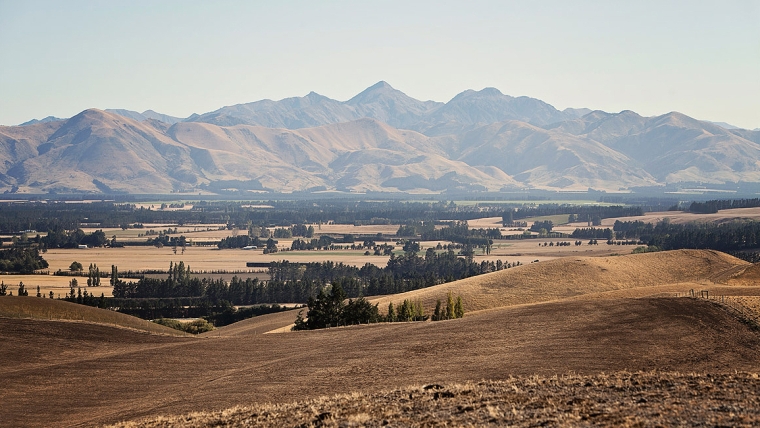 This week I am talking with Andrew Barton who is the CEO of the Amuri Irrigation Company (AIC) to hear about their operation in North Canterbury. They already run three schemes covering 28,000 hectares, and have been trying to develop a fourth.
They have proposed a 2,000 - 3,000-hectare new piped irrigation scheme to supply farms near the North Canterbury towns of Hawarden and Waikari. This area has suffered significantly from the impact of drought over recent years and an irrigation scheme will bring opportunity and certainty to those farming in the area.
The proposed scheme is a smaller alternative to an earlier-proposed 6,000 - 7000-hectare scheme extension, which did not proceed due to insufficient support. The revised scheme was developed through engagement with local farmers and builds upon the hard work of the community over many years. Water will be taken from an intake on the south bank of the Hurunui River and rely on consents held by the Hurunui Water Project.
The positive support of the latest Product Disclosure Statement allows the company to move into the next phase of detailed design development which will take some months to complete.
AIC ensures that all its farmers hold Farm Environment Plans (FEPs) and new irrigators will need to use efficient irrigation systems and have FEPs in place prior to being delivered any water. FEPs specify the on-farm actions to meet Good Management Practice (GMP).
Their Environment Management Strategy sets out AIC's five year Irrigation Scheme Management Plan which received full approval from ECan in July 2015 and updated in December 2018.
The future social and economic prosperity of the area is largely dependent on the utilisation of its water resources for agricultural and horticultural development through the expansion of irrigation and tourism activities. 
This scheme will actively adapt to the changing climate and social requirement by reducing the nitrogen and phosphorous loads in catchment waterways. It will put water where it can be used efficiently. And it will protect ecologically important wetlands and areas of native vegetation and habitats;
I mentioned recently that I don't believe we irrigate enough in this country, and I think we are missing a great opportunity especially in storage or capturing water – particularly through flood events that what seen recently in Canterbury.
These types of projects wont dramatically increase farming intensification, but will give farmers the adaption tools to give some certainty through the summer months when the pressure really comes on.
Listen to the podcast to get the full story
---
Angus Kebbell is the Producer at Tailwind Media. You can contact him here.