The future of B+LNZ to be decided by referendum votes now underway. At issue is whether it, Dairy NZ and Federated Farmers need to be separate organisations. Voting closes on July 9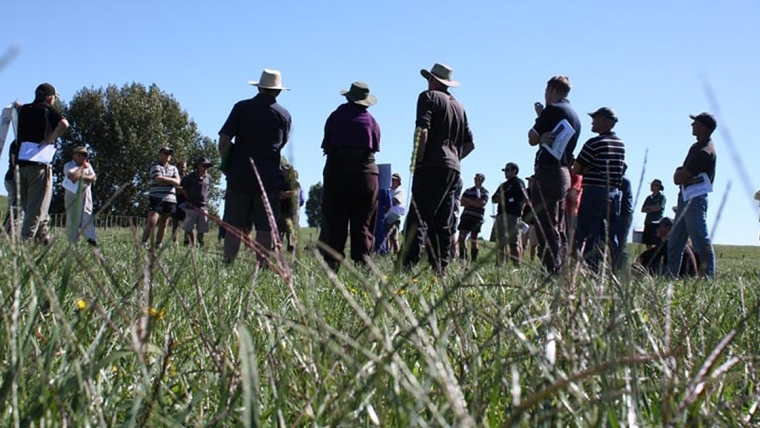 The six yearly referendum to decide whether B+LNZ should continue to exist closes on 9th July after which sheep and beef farmers will find out the outcome of the referendum. Dairy NZ conducted its referendum in April and May and gained a 74% yes vote by milk solids and 69% by eligible voters. While it would be a surprise if B+LNZ fails to secure enough support to continue, there are some voices suggesting the agricultural sector would be more cost effectively served by a single body. The vote against continuing the wool levy provides a warning of how easily representation can be lost to a sector's detriment. Getting it reinstated is hard, if not impossible.
My colleague Alan Emerson promoted this argument a few weeks ago, providing some compelling reasons for his viewpoint including the paucity of funding for Federated Farmers which is not levy funded compared to the relative prosperity of those organisations that are. Nonetheless I remain unconvinced farmers would be better served by amalgamating the bodies established to represent the specific needs of their sectors.
I decided to explore the topic to find out if there are convincing arguments for the alternative view, in the belief there had to be some advantages of the status quo. I contacted an old university and retired farming friend to ask for him about the UK's levy-funded Agricultural and Horticultural Development Board which he struggled to remember much about, but was able to tell me it was formed in 2008 by the amalgamation of British Potato Council, Home-Grown Cereals Authority, Horticultural Development Council, Meat and Livestock Commission and Milk Development Council. Earlier this year the potato growers voted 66% to abolish it, closely followed by horticulture on 61% against it. The Minister is considering these votes at the moment, but the Board has signalled 140 job cuts. Nothing here suggests a ringing endorsement of a single sector representative organisation.
The UK also has the membership funded National Farmers Union, akin to Feds, so, if implemented in New Zealand, that structure would not solve the problem of the funding imbalance between the different types of organisation. It would merely combine the resources of the levy payers under one roof which Justin Courtney, until recently Silver Fern Farms' Communications Manager, maintains would not produce clear policy advice for farmers; the one stop shop would become 'masters of the fence sit.' The UK experience suggests at least some sectors end up feeling underrepresented
Andrew Hoggard, Chair of Feds, made the point New Zealand's farmer representative structure is less fragmented than almost every country apart from the UK, while there are great efforts made here to cooperate and avoid duplication. With its regional and board structure Feds concentrates on policy work with its regional offices supported by Head Office, but leaves all work behind the farm gate like genetics, scientific research and information to the individual sector groups.
Hoggard emphasised the value of the Food and Fibre Leaders Group which combines the different sector viewpoints and ensures alignment before agreeing on its position to take to government. Mike Petersen chairs this group which acts as an informal agricultural sector umbrella and enables the huge range of matters confronting agriculture to be narrowed down to a small number of major issues for engagement with Government ministers. Prime examples of the success of this bottom up approach are the split gas targets, He Waka Eke Noa, freshwater policy and winter grazing.
In contrast to Feds, B+LNZ spends 80% of its budget on research and only 20% on advocacy. But some levy payers feel the organisation should work more closely with other rural sector bodies and at all costs avoid throwing each other under the bus, questioning why they should pay separate levies to DairyNZ, B+LNZ and a membership fee to Federated Farmers. CEO Sam McIvor hears that message loud and clear, but is at pains to point out the different bodies take great care to cooperate to avoid duplication of effort, reinforced by the Leaders Group. Somehow this needs to be communicated more clearly to farmers.
According to Andrew Morrison and Petersen, one of his predecessors as Chair of B+LNZ, the terms of engagement have changed since the tub thumping days of the 1970s when the Chairs of the Meat Board and Federated Farmers were almost on a par with the usually National prime minister, united in the battle against the unions. Today it calls for a more subtle approach to get the message across. As a result farmers get the impression their representatives are being ineffective, because what is now perceived as the right approach to achieve a desired outcome is much less confrontational. For good or bad, times have changed and politicians are driven by different social, financial and environmental pressures, as well as appealing to the wishes of a more politically correct and environmentally conscious electorate.
Morrison believes the present referendum system imposes tight disciplines on the levy funded bodies. They must seek levy payers' approval for their existence through the six yearly vote, directors, apart from the independent directors, are elected with two up for re-election each year, and the board rather than the Minister of Agriculture sets the levy for approval by levy payers.
On balance the present system of representation prioritises each individual sector's needs without losing focus on one at the expense of others, while the different groups combine where appropriate to ensure combined strength and present a common viewpoint.
---
Current schedule and saleyard prices are available in the right-hand menu of the Rural section of this website.