Angus Kebbell talks with Rachael Halder about how one key project in the Aparima River basin is engaging all 600+ farms so that through modelling and monitoring, the actions of every farm plan will be linked to water quality outcomes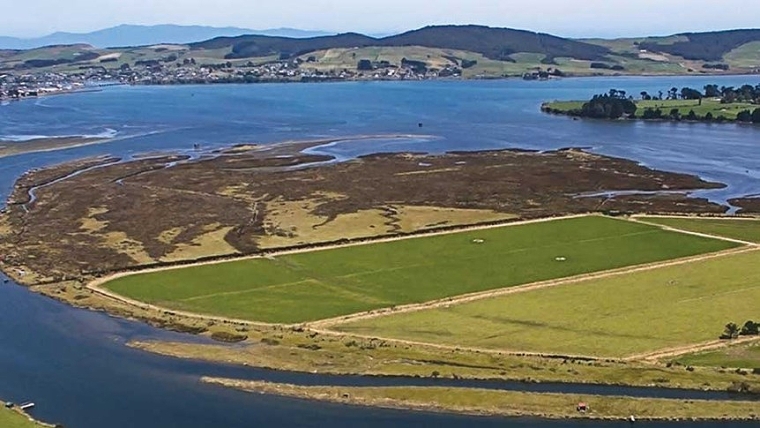 Over recent months I have been talking about farmers knowing their exact emissions. Beef+Lamb have released their Greenhouse Gas Calculator which is something that has been in the works for sometime and something that has been discussed on this show regularly, I will be getting into this further in the coming weeks.
This week I have Rachael Halder from Thriving Southland back on the show to find out how things are getting on in the deep south.
The Aparima Community Environment (ACE) project is made up of six farmer-led catchment groups that have come together within the Aparima River catchment to develop and implement the "building our future together with our community project" over a three-year period. It's a three-year project with four different work streams.
ACE have been granted funding for this project through Thriving Southland's Change and Innovation Project. Thriving Southland supports and enables community catchment groups to work together. In turn, their Change and Innovation Project is funded through the Ministry of Primary Industries' Sustainable Land Use Programme.
The ACE catchments organised an expo on June 11 featuring industry leader experts discussing how the food & fibre sectors are researching, innovating and leading to reduce the farming environmental footprint. With speakers from major industry players, it was a hands-on day of what future farming system may look like. The event also featured interactive displays showcasing breakthrough farming technology and innovation along with alternative farming concepts.
Like many groups throughout the country Thriving Southland is doing great things. An example are the Southland farmers who have united to tackle water quality issues in the Aparima Catchment. They're encouraging good farming practice principles on all 600 properties in the catchment, they have one aim, which is to enhance water quality for the entire community to enjoy.
This is a large-scale project involving farmers, farm managers, the community, and scientists. They are working together across a wide range of farming properties and land uses. Through modelling and monitoring, the actions of every farm plan will be linked to water quality outcomes.
A key focus for the group is for planting and feeding winter crops. This includes taking steps to reduce surface runoff involving many aspects including the choice of their crop paddocks and their management.
Listen to the podcast to get the full story because it has considerable helpful detail and perspectives.
---
Angus Kebbell is the Producer at Tailwind Media. You can contact him here.