Guy Trafford sizes up the trade exposures to China by the Five Eyes partners with an eye to how New Zealand tip-toes through these rising pressure minefields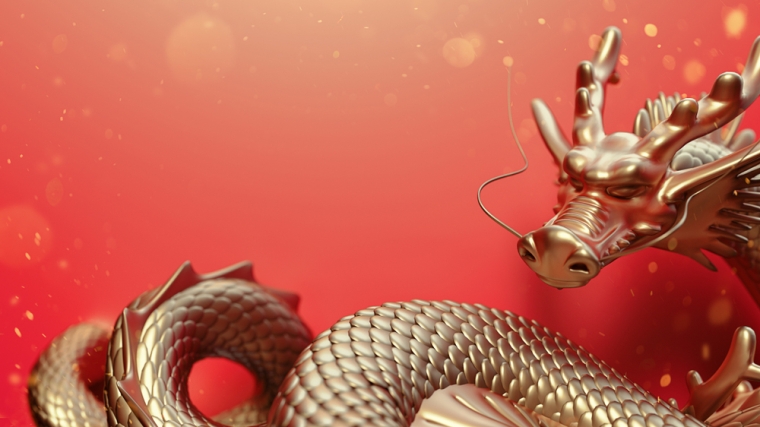 New Zealand has been put under the spotlight in regard to its exports to China. The latest example come out of Waikato University and reflects what others have been saying.
"University of Waikato's Dr Reuben Steff said it was clear 10 to 15 years ago that if New Zealand continued to increase exports to China, it would soon end up having to tip-toe between the emerging global superpower on the one hand and the US, UK, Australia and Canada on the other."
Looking at four nations mentioned, who just happen to be our "Five Eyes" partners, revealed some interesting although not surprising numbers.
Canada
China is Canada's second largest trading partner and while paling in comparison to what goes to its neighbour the USA it is still rapidly increasing. As with the USA, Canadian arable farmers have picked up much of the slack that become available when China put barriers against Australian barley exports.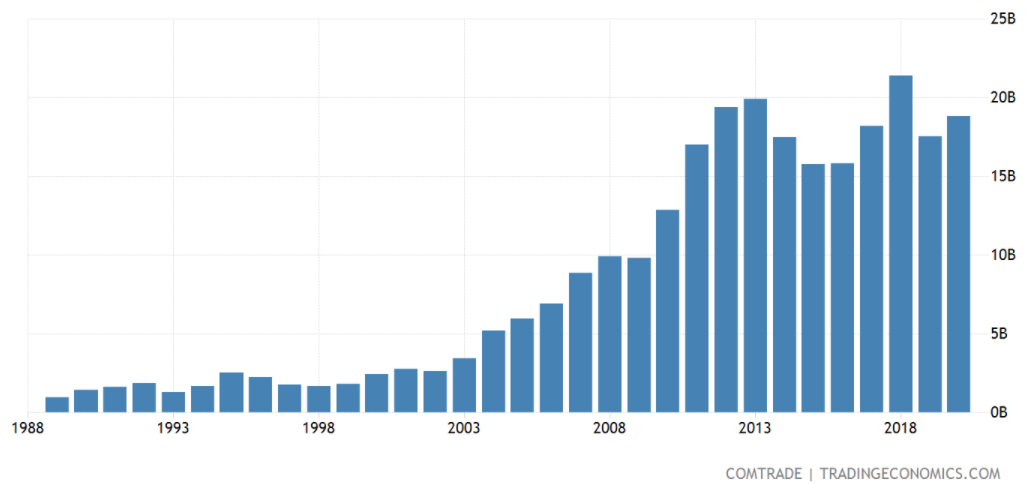 USA
In 2020 China was the USA largest export partner increasing 16.7% on the previous year. Although 'only' the fourth highest export destination it is rising and given the US is a manufacturing country there is perhaps less opportunity than the likes of New Zealand or Australia who provide more commodities.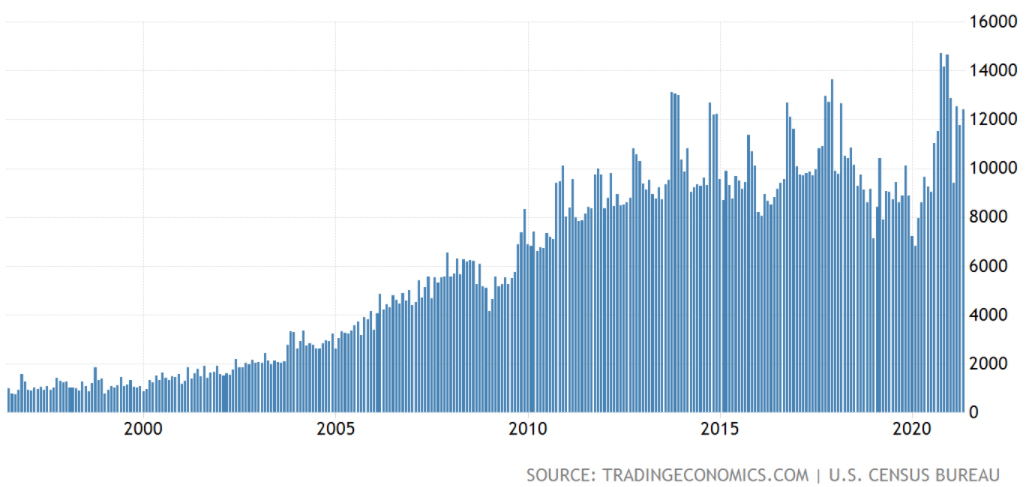 Australia
About 39% of Australian exports go to China. This may have decreased slightly with the barriers put in place by China but given that iron ore is being exported at record levels there is perhaps also the chance that total exports to China have increased.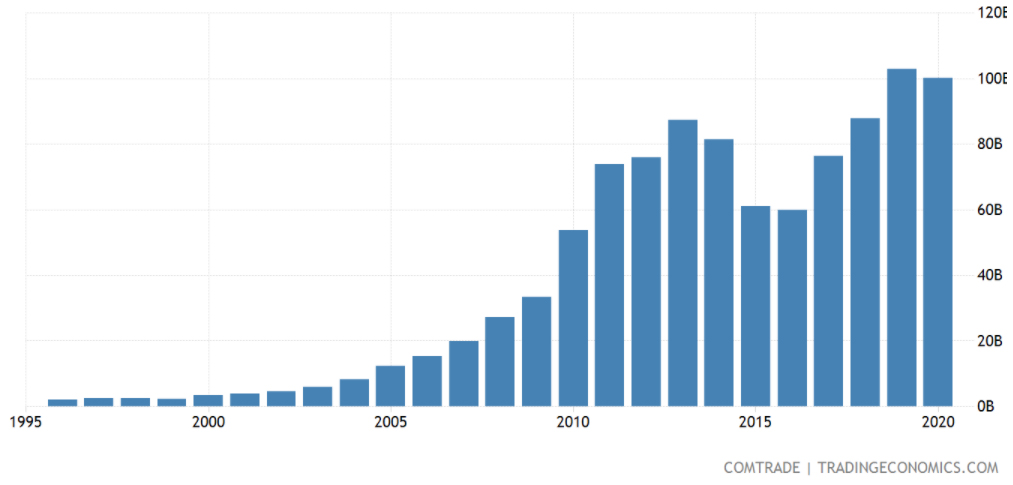 United Kingdom
The UK is the only country of the ones examined that really can be relaxed in its concerns about how much trade it does with China. In 2019 China accounted for 4.4% of UK exports and 6.8% of all UK imports. China was the UK's sixth largest export market and fourth largest source of imports.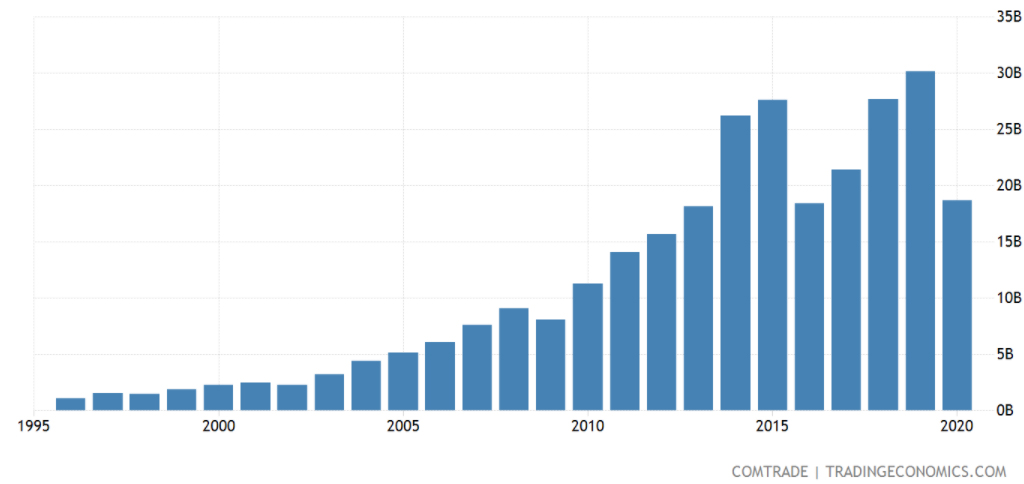 What I have tried to show is that when it comes to trade New Zealand's relationship with China is not unusual.
Some, like Australia, have a greater reliance on China while others have less.
However, the common theme is that most (with the UK a possible exception) are increasing the amount going into China. This should not be seen as surprising given the rapid rise of China's place in the world economy. If all the western economies were to reduce their export to China the question then is where does it go? And, what would be the likely impact of such moves?
Some are calling New Zealand to make more hard hitting public commentary on the way the CCP is operating in China, and what they are doing and have done in recent times in terms of human rights can hardly be condoned.
But the risk to New Zealand being a smaller economy is that China could easily make an example of us with little pain to itself and with no gain to anyone else.
Public opinion in most countries has turned heavily against the CCP but until the domestic Chinese population start making feelings of disquiet heard then little change is likely to take place within China.
Looking from the outside in, there appears to be a strong nationalistic tone within China, no doubt helped along by the 100 year anniversary of the CCP. And, with a standard of living being achieved for most Chinese that could only be dreamed of 20 years ago, most Chinese will not be keen to 'rock the boat'.
So, at a government level (ours) any overt criticism needs to be matched against what gains may be achieved. However, pressure from our 'friendly allies' should be the least of New Zealand's concerns as their actions in trade terms are no better than New Zealand's. If they believe trade could be a way to apply pressure on China they could do worse than look in their own backyards.
No chart with that title exists.