Allan Barber notes that high milk prices and uncertain beef markets mean fewer dairy calves are being raised this season, raising viability issues for the red meat sector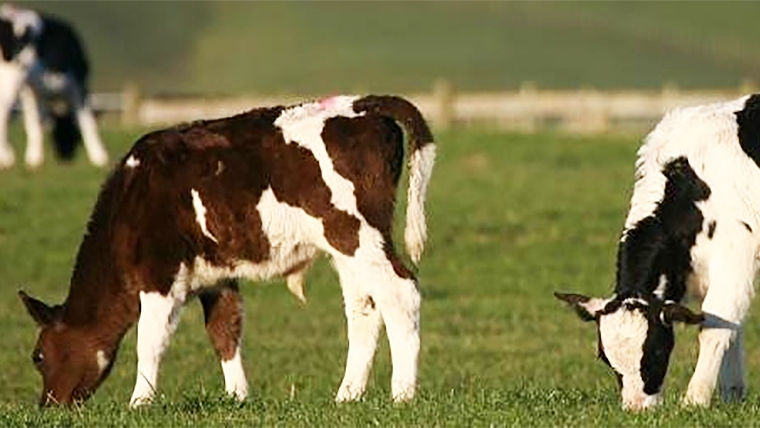 The high milk price means more calves are being sent on the bobby truck this season, with slaughter numbers half way through August 80,000 or 11% ahead of last year across the country.
This inevitably signals an equivalent drop in the number of beef cattle available for the 2023 season. The question is whether this is permanent or cyclical.
Conversations with calf rearers suggest the downward trend could be a longer term trend unless the industry dynamics change in favour of rearing. There are several factors to consider. The most obvious one is the milk price which on its own is a deterrent for many dairy farmers for whom it clearly makes economic sense not to retain the calf beyond four or five days old. Those that decide to retain them will ideally have a sale to a grazer or finisher contracted at a satisfactory price.
Dairy farmers taking a chance on rearing a few calves and selling them on the spot market have got a bit of a hiding over the last two years, especially if they hold them into November when there are too many available, forcing the price down.
However a lot of dairy farmers who would in past years have reared 30 or 40 calves have decided it does not make sense to use the milk which is more valuable in the vat.
Te Awamutu based Kirkham Group's main focus is on dairy farming, but calf rearing has been an important part of the business which group director Debra Kirkham says, "gets in your blood."
A major deterrent is the lack of suitable staff to perform what is a very labour intensive activity.
It is also getting harder to secure contracts with beef farmers, so they halved this year's spring calf numbers which has worked out well for them. Autumn calves attract greater demand and are not as numerous, so pose less of a risk. However the company looks carefully at whether they should rear calves every year, because "the calf rearer is at the bottom of the pile and gets squeezed hardest."
The main issue for the red meat sector is its reliance on the dairy industry to provide a large proportion of its annual throughput and whether this presents an undue risk to its future viability.
An increasingly significant component of the beef market is the large number of lifestyle blockers of which there are now more than 1,000, many of them running 10-15 cows.
---
Current schedule and saleyard prices are available in the right-hand menu of the Rural section of this website.