The science is there with proof of agriculture's essential role in delivering global health and nutrition, and underpinning farming's social licence for responsible production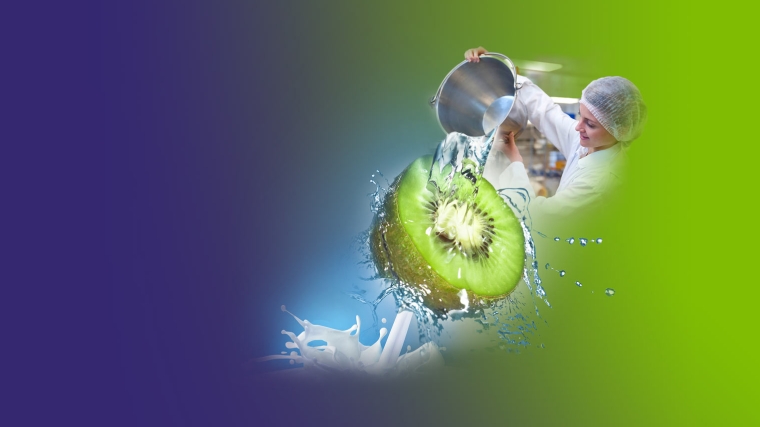 New Zealand food and related sciences research centre, the Riddet Institute, leads the world in modelling the contribution of global and New Zealand agricultural production to meeting the nutritional needs of the world's population.
The Sustainable Nutrition Initiative team which comprises food and nutrition scientists and mathematical modellers has developed the DELTA model to test various scenarios for globally sustainable food production. The model demonstrates the bioavailability and source of nutrients from all plant and animal based foods.
Because the DELTA model is entirely scientific evidence-based and uses World Health Organisation and other universally accepted statistical data, the outputs are totally free of emotion or bias. The good news for farmers, whether meat, dairy or horticulture, is they are critical to enabling the growing world population to avoid micronutrient deficiency.
The SNI work is agnostic on the importance of different types of food required to produce a globally sustainable diet, concluding all food types contribute essential elements to the nutritional system. In many cases these nutrients are either not or nowhere near as efficiently available from any other source. As an example 100g of red meat produces the same amount of iron as 1.4kg of spinach which suggests Popeye would have done better on a more meat based diet.
Exports of agricultural commodities are traditionally measured in dollars and tonnes, but another method is to measure their nutritional contribution.
A recent NZX dairy outlook paper shows the global dairy sector contributes 49% of consumed Calcium required for bone, teeth and muscle maintenance, 24% of Riboflavin (Vitamin B2) for cell production throughout the body and 22% of vitamin B12 supporting nerve health, DNA and red blood production and maintaining brain function. New Zealand dairy exports are sufficient to supply the Calcium requirements of 46 million people, Vitamins B2 and B12 of 39 million and 29 million respectively, plus 20 million people's protein needs.
Like dairy, meat is also nutrient dense containing high levels of B Vitamins, certain minerals and high quality protein. In 2018 global meat production contributed about 7% of total food mass, but a significantly higher percentage of macronutrients (food energy availability, dietary fat and protein), certain Vitamins, and several trace elements, notably zinc, selenium and iron.
Neither dairy nor meat is a good source of all nutrients, making negligible contributions to the availability of carbohydrates, fibre, and Vitamins C and E. Rice, wheat, fruit and vegetables are essential components of a balanced diet, underlining the importance of such a diet to the world's health needs. SNI team leader, Professor Warren McNab, told me the model does not take relative economic factors into account, because obviously each country and individual consumers have different opportunities to access sources of nutrients.
Distribution and availability of food cause imbalances and wastage which includes overconsumption in wealthier countries. Waste is heavily weighted towards wealth on the logical principle of the more you eat, the more you waste, although a greater proportion of wastage is in low density foods like fruit and vegetables.
SNI's works with MPI to identify the ideal diet for New Zealanders compared with what we actually eat, although the last survey carried out by Otago University was 10 years ago and a new study is desperately needed for greater relevance to today's eating patterns. Similar limitations apply to global surveys, although SNI mixes and matches databases to improve the accuracy of its model. The aim is to identify how to feed the global population with the right level of nutrients which will provide the ideal diet at least cost.
The DELTA model can also compare different diets, for example average, flexitarian, vegetarian and vegan, which means it can identify the alternative sources of nutrients where one or other of the diets omits certain essential elements. McNab says while people who give something up like meat may claim to feel much better having eliminated it from their diet, they must ensure they compensate for the nutrients no longer available to them. The growing desire of consumers to make dietary decisions in order to reduce their impact on global warming and greenhouse gas emissions must be considered in the context of the nutritional effect on the individual, as well as the total global warming impact of which diet only makes up a part.
DELTA does not calculate the additional costs of removing or adding types of food from a diet for reasons of conscience, social or environmental reasons. The impact of traded goods, transport and energy consumption make up a significant proportion of an individual's total carbon footprint with diet estimated to make up only 25% of the total. In addition New Zealand's energy and agricultural production produce less carbon emissions than many of our trading partners.
The Riddet Institute, hosted by Massey University, is one of 10 centres of research excellence (CoRE) working collaboratively with each other while focusing on different areas of scientific research. Contestable funding rounds are open to universities, wananga and technical institutes and are administered on behalf of the Tertiary Education Commission. The DELTA model is already used by universities in the Netherlands and Australia and the SNI plans further versions which will include estimates of the impact of food system scenarios on land use change, GHG production and water quality.
The relevance of this research to food producers may not immediately be obvious, but it puts the whole food production system in a local and global context, proving agriculture's essential contribution to global health and nutrition.
Above all it will support farmers' social licence to continue responsible production without feeling guilty.
---
Current schedule and saleyard prices are available in the right-hand menu of the Rural section of this website.