Keith Woodford points out that no-one has found an alternative to dairy for New Zealand's export-led economy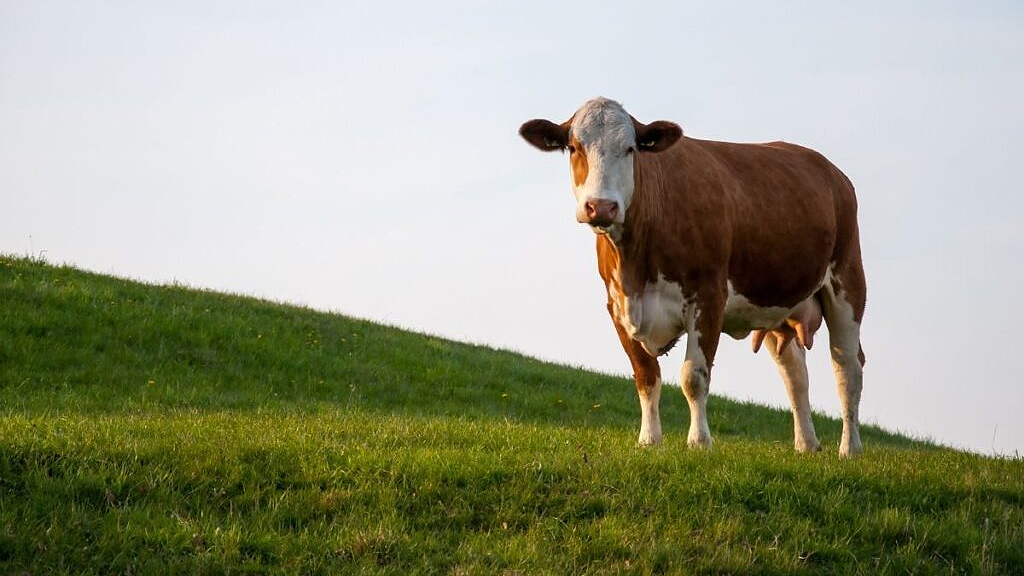 The New Zealand economy is export-led. That is the way it has to be for a small mountainous country in the South Pacific, largely bereft of mineral resources and with minimal manufacturing, but blessed with a temperate maritime climate and lots of rain.
Alas, both history and current realities tell us that New Zealand has limited international competitive advantage in relation to technology-based engineering. That statement will be offensive to some, but the hard reality is that we cannot be considered world-leading in relation to chemical, electrical or mechanical engineering beyond small niche areas. Nor are we internationally competitive in relation to manufacture of pharmaceuticals.  And when we do develop new technologies, it is not long before the owners typically set up manufacturing closer to the big international markets, using international equity to finance that move.
The painful reality is that pharmaceuticals, computers, televisions, cars, trucks, fuel and even much of our food comes from overseas.  That includes rice, bananas, apricots and most bread-making wheat.  Open the pantry door and have a look at the small print as to where most of the tinned food comes from. Most of it comes from Australia, China and Thailand.
To the extent that we have a steel industry, it is overseas-owned with Australia's BlueScope Steel as the parent company. This company has been receiving a little over two million free NZU credits each year under the 'Emissions Intensive and Trade Exposed' (EITE) support scheme, with this support valued on current carbon pricing at around $130 million per annum. Without this support, NZ Steel would be loss making. On top of this, we typically spend about $800 million per annum on imported steel.
As for aluminium, we currently export aluminium worth about $1.2 billion using approximately $400 million of imported alumina and with the profits also going overseas. The smelter receives free NZU credits currently worth about $100 million per year and it also gets very cheap power.   Despite this, the $1.2 billion of aluminium exports appear destined to cease in the coming years.
Another significant non-primary source of exports in the past has been oil, largely coming from offshore Taranaki. That too is currently in major decline, with no prospect of that being reversed.
The 'big picture' message from all of this is that something over 80% of our total exports come from primary industries including agriculture, horticulture, timber and fish. This dependence on primary industries has been increasing rather than decreasing. There are no significant investments occurring focused on manufactured exports that will turn this around.
If we dig a little deeper into the primary industries, here are the sector components as reported for 2020 and also forecast for 2025 by MPI in their June 2021 'State of Primary Industries' report.
Table 1. New Zealand's actual 2020 and predicted 2025 primary industry exports
Sector
2020 Actual
(June year, $NZ billions)
2025 Forecast by MPI
(June year, $NZ billions)
Dairy
20.1
22.0
Meat and wool
10.7
11.2
Forestry
5.5
6.8
Horticulture
6.5
8.0
Seafood
1.9
1.9
Arable
0.3
0.3
Processed food and other
3.0
2.9
TOTAL
48.0
53.1
The stand-out figure here is that dairy comprises over 40% of primary-industry exports.
Also notable is that arable exports are minor with no forecast increase. That will come as no surprise to those who understand the implications of a mountainous land, generally low fertility soils, and a maritime climate.
Horticulture is expected to increase, with kiwifruit continuing as the big mover. Subtropical fruit and vegetables, plus temperate apples, will also continue to contribute. The wine industry, which is largely overseas-owned, is not expected to expand greatly.
The expected increase in earnings from forestry is based on an expected increase in harvesting, with this being a short to medium-term consequence of heavy plantings in the early and mid-1990s. However, I am nervous about pricing, with this heavily dependent on Chinese infrastructure projects.
Seafood is heavily resource constrained. Processed foods are constrained by cost competition.
Following the first 'big-picture message' earlier in this article about the dominance of primary-sector exports, the follow-up message is that the New Zealand export-led economy would be in huge trouble without the dairy industry. Dairy currently comprises 33% of total exports.  There is nothing with potential to replace it.
However, if people think this article is leading towards the notion that dairy must be allowed to continue along its present path, then they are mistaken. The dairy industry will have to change in big ways. 
The first key issue where dairy has to further engage is in relation to nitrogen leaching and phosphorus runoff. The second issue relates to greenhouse gases. The third area relates to animal welfare. The fourth relates to staff welfare.
The dairy industry has been working for some time on all of these issues. But much more has to be done. Some of the changes will be revolutionary rather than evolutionary.  They will involve new farming systems rather than marginal changes that chip away at the edges.
For the last four years, I have been learning and exploring about the potential to use composting technologies and associated shelters, which we sometimes call 'mootels', to transform New Zealand dairy while staying within a pasture-grazing system.  The fundamental technology is that if cows 'piss and poo' into bedding that is protected from the rain, and if this bedding is then tilled to induce aerobic fermentation, then the bedding heats up, stays dry, and converts over time to compost. If the system is working well then there is no smell and there are very happy cows.
Spanning out from the specific technology, there is a range of pasture-based systems that can be employed. Some farmers are using the shelters mainly in winter including through calving. Others are also using them in summer, particularly on hot days.
The science of nitrogen leaching from urine is well understood, with winter and the second half of autumn the critical times during which every load of urine collected in the bedding reduces leaching.
Cow comfort relates to cows being out of the wind and rain. This flows through to less feed required and also less feed wastage, less mud, and avoidance of pasture pugging. The cows give thanks by producing more milk.
Both I and the people I work with are also confident these systems can considerably reduce nitrous oxide emissions compared to standard New Zealand dairy systems. Nitrous oxide is the key greenhouse gas that often gets forgotten about in public discourse.  Work is needed to measure this. I am also working with a team from Canterbury University who are seeking funding for work to reduce methane emissions through use of biofilters within the shelters.
Composting shelter systems don't come cheap. However, the farmers I am learning alongside are happy with their investments, and I am confident these shelters can pay their way when used efficiently. In contrast, most banks frown as soon as they hear of plans that sound like 'building a barn'. Some education of banks is needed. These shelters and 'mootels' are very different to what most people think of as a 'barn'.
Recently I completed a project for AGMARDT bringing together what I have learned about these systems over the last four years, and setting out the R&D programmes that are now needed if these systems are to become mainstream. That report is in the public domain and can be obtained by emailing me at kbwoodford@gmail.com
The 'bottom line' is that these systems need to become mainstream, but we won't get there unless they are embedded without formal research, development, extension and education systems.
---
*Keith Woodford was Professor of Farm Management and Agribusiness at Lincoln University for 15 years through to 2015. He is now Principal Consultant at AgriFood Systems Ltd. You can contact him directly here.