The pandemic has changed the world, but livestock farming not so much. But there has been preparation, innovation, and adoption of different ways to do farming business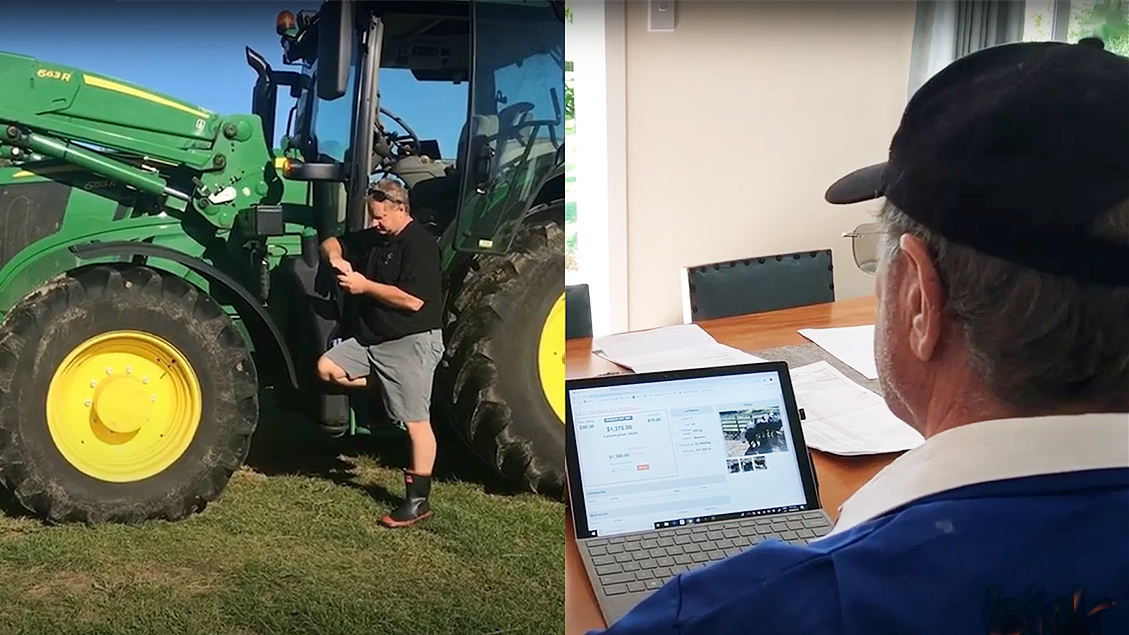 COVID continues to cause problems including in New Zealand. Supply chains continue to be disrupted, tourism is a dead duck and since the pandemic first closed our borders, 90,000 jobs have been lost in the tourism sector and many billions of dollars in revenue.
Aside from supply chain issues, by in large farmers lives have not changed a huge amount; they are out there getting the job done supplying food. But what happens if COVID makes it's way inside the farmgate?
They key is to create a plan. Talk to staff, family and anyone else who could be impacted, including contractors and neighbours. How will stock be managed and cared for should key people contract COVID and become ill. These are all things you should be planning, discussing and documenting should the worst happen.
Beef+Lamb, has some good information and planning advice for COVID-19 on their website and a summary of information is outlined below:
Have a plan in case you or someone on your farm gets COVID-19 or is exposed to it. There's more info on this below, including the 'Preparing for COVID-19 on-farm' cross-sector checklist. We recommend reminding your staff of the importance of maintaining small, separate 'bubbles' and of getting vaccinated.
For information on the traffic lights system go to the official COVID-19 website. The Ministry for Primary Industries website also contains useful information for primary sector businesses, particularly in this handy resource.
You may need to provide your My Vaccine Pass, the official record of your COVID-19 vaccination status, when entering businesses, attending events and the like. You can also choose to require this for visitors to your farm.
The primary sector can continue to operate under the traffic light system, at any level with appropriate measures in place.
While widespread vaccination and the traffic light system will provide increased freedoms it's likely there will be more COVID-19 cases in the community, and this increases the likelihood of positive cases occurring in primary sector businesses. Vaccination and control measures are essential – ensure that everyone follows the appropriate protocols and protects our industry, which is essential to New Zealand's economy. There are some helpful resources on this page, but the key things to remember are to ensure staff and visitors scan in using a QR poster and that they wear masks, everyone maintains a two-metre distance, that items touched during the day are disinfected and that if anyone's sick they stay home.
Talk to your processor about any potential delays and their policies around accepting stock in the event of a COVID-19 case on-farm – and be mindful of the pressures they're dealing with during this fast-evolving situation.
We are still taking a cautious approach to in-person B+LNZ events and there will be some changes. We'll update registered attendees and each event's info on our website. (See also the section at the bottom of this page).
Livestock auctions are classified as events under the traffic light system. That means there are some restrictions that vary depending on which traffic light setting an area is in, and whether My Vaccine Pass is being used. More info on page 22 of this MPI resource.
For travel in and out of Auckland, there will no longer be a need for the essential worker category. From 15 December (to 17 January), people travelling out of Auckland will have to be either fully vaccinated or have a negative test within 72 hours of departure.
While there are plenty of negative stories on how certain sectors of the economy have been gutted, there are of course good stories and many good stories can be found in the farming sector. I have talked a lot about technology, and how it is helping NZ farmers get ahead on many levels.
Bidr is another major player in the online livestock trading environment and Liam Beattie the General Manager joined me on the podcast this week to discuss how the business is getting on in a dynamic and fast developing space.
Beattie says there are so many advantages to trading livestock online and a couple of standouts are cost and time savings. Some online trading services compliment the already significant network of livestock agents around the country.
Online livestock trading now has a permanent future as a valuable farm tool even if COVID fades.
Listen to the podcast to get the full story and full perspectives.
---
Angus Kebbell is the Producer at Tailwind Media. You can contact him here.