Allan Barber assesses the financial health of the red meat sector by running his rule over a declining set of public annual reports. Alliance Group is the latest one, and it shows an improving trend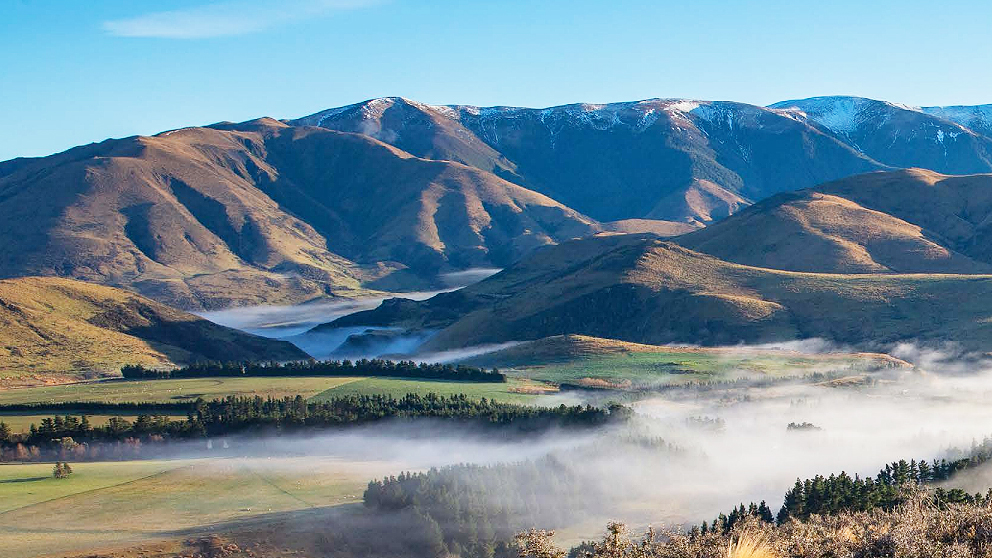 The Alliance Group posted a significantly better result for the 2021 year, achieving a 53% improvement on the previous year at the pre-tax and provisions level. The latest result incurred a much reduced provision for historical employee entitlements, enabling the company to report a post-tax profit of $23.8 million after distributing $8.5m to shareholders compared with $7m after tax in 2020 with no distribution.
Total revenue was only marginally up, but key differences were an improved operating margin between revenue and cost of sales, partly offset by an increase in administrative expenses, and an improvement of nearly $10m in equity accounted earnings. This last item suggests a massive performance improvement by the North American Lamb Company associates which will also show up in joint shareholders Silver Fern Farms' and ANZCO's annual results. This category also includes other partly owned businesses such as pet food ingredient supplier Meateor.
As a wholly owned subsidiary the revenue and expenses of UK-based NZ Farmers are not broken out separately, although Alliance Chairman Murray Taggart confirms that it had a very profitable year, even better than the previous period which was also good.
Taggart emphasised the problematic trading environment for much of the 2021 year because of the Covid induced disruptions to processing efficiencies and containerised shipping problems which continue to get worse and will undoubtedly affect the 2022 year. In spite of positive market prices, especially for sheep meat, the company found it difficult to hold on to the extra margin or reflect the full benefit of sales before balance date. Late shipment of product caused higher levels of inventory and trade debtors which had an adverse impact on total annual sales, cashflow from operations which was $13m negative for the year, total borrowings and the equity ratio.
The annual report shows a progressively downward trend in the equity ratio for the last four years, declining from 64.1% in 2018 to 52.9% in 2021. Taggart attributes this trend to the difficult trading situation, saying the board's preference is to maintain a ratio above 60% which he is confident will be the case in more normal times. In fact he believes the percentage could well have been 65%, if it hadn't been for the logistical challenges.
The difficulty of analysing Alliance's result accurately and fairly is compounded by the changed meat industry structure since the days when the financial year for three companies – Silver Fern Farms, Alliance and AFFCO – ended at 30 September with the annual result being published in November. The fourth major, ANZCO, also had its year end at the same time, although its result was not released to the Companies Office until April. SFF and ANZCO now balance at the end of the calendar year following changes to their ownership structure, while AFFCO as a wholly owned Talley's Group subsidiary no longer reports separately. The other large processor, the Progressive Meats group of companies, is a private company and is not required to report publicly.
Blue Sky Meats presents a further opportunity for comparative analysis, as its financial year has now changed to 30 June, having previously balanced at 31 March. Although much smaller than the other four, Blue Sky provides an early bellwether of how the sector is performing. Their profit for the 2021 year was substantially improved on the previous year's 15 month trading despite 20% lower turnover and their equity ratio stands at 63%, up from 52% a year earlier.  
Blue Sky's improvement reinforces whispers around the industry which suggest some of the other companies will report better results than Alliance, either from higher margins or a more efficient cost base. It is also possible the difference in reporting periods can skew the comparisons, although in Taggart's opinion the trading pattern is now flattening out, whereas September used to be a very slow month. There is no doubt Alliance's 2021 result was adversely affected by the difficulties of getting product to market and consequently the delay in debt collection, although only time will tell if this was a problem common to all exporters and if Alliance managed to convert this into profit for 2022.
At roadshow presentations in early October, SFF's chairman and management talked very positively about the strength of the market demand for New Zealand red meat, emphasising 2021 would provide the fourth consecutive year of profitability for the company with an anticipated improvement over last year. Chairman Rob Hewett spoke about how well the company was performing in spite of the logistical challenges facing the whole sector, as well as the host of regulations confronting farmers, while CEO Simon Limmer emphasised the company's ability to continue investing in the business. In fact another $62m of capex would be invested in the current year and a total of over $200m over five years.
It will be necessary to wait until the New Year to measure the two southern rivals' respective performances. But improved results from Blue Sky and Alliance and SFF's optimistic roadshow comments to suppliers indicate another high profit level for an industry which finally seems to have developed the knack of converting high market prices into sustained prosperity for processors and suppliers alike.
The red meat sector will move into 2022 with some nervousness about its ability to continue to meet market demand, also assuming prices for beef and sheep meat remain at elevated levels. Predictions of tight protein supply around the world suggest demand will still be strong, but the industry's main challenge will be getting product to market, while Covid continues to rear its head and may yet serve the economy as a whole a curve ball.
---
Current schedule and saleyard prices are available in the right-hand menu of the Rural section of this website.