Omnivores might think is is a depressing thought to convert to vegetarianism, but they could be on to something. Many studies show there is a link between vegetarianism and depression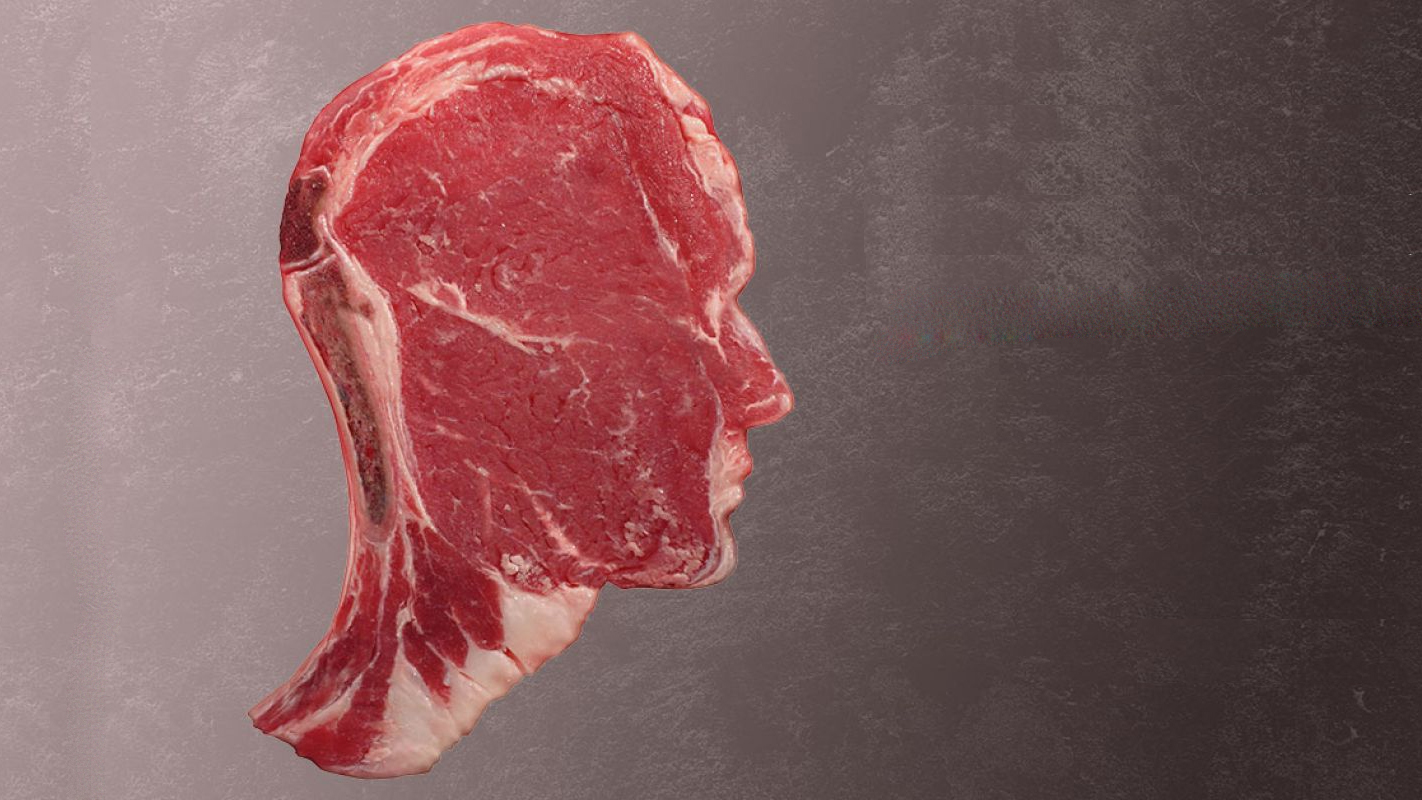 This week on Factum-Agri I am talking with Andrea Braakhuis who is a Dietitian and is the Academic Director for the Masters of Health Science in Nutrition & Dietetics at the University of Auckland. She has some interesting research to discuss on a link between vegetarianism and depression.
Listen to the podcast.
Here is a non-comprehensive list of some research linking vegetarianism and depression.
• A longitudinal study of 14,247 young women found that 30% of vegetarians and semivegetarians had experienced depression in the previous 12 months, compared to 20% of non-vegetarian women. (Baines, 2007)
• Researchers examined mental health issues among a representative sample of 4,116 Germans including vegetarians, predominantly vegetarians, and non-vegetarians. The subjects were matched on demographic and socioeconomic variables. More vegetarians than meat eaters suffered from depressive disorders in the previous month, the previous year, and over their lifetimes.
• In a British study, 9,668 men who were partners of pregnant women took the Edinburgh Postnatal Depression Scale. Seven percent of the vegetarians obtained scores indicating severe depression compared to four percent of non-vegetarians.
• In a 2018 study of 90,000 adults, French researchers examined the impact of giving up various food groups on depressive symptoms among meat eaters, vegans, true vegetarians, and vegetarians who ate fish. The incidence of depression increased with each food group that was given up. People who had given up at least three of four animal-related food groups (red meat, poultry, fish, and dairy) were at nearly two-and-a-half times greater risk to suffer from depression.
• Investigators from the College of William and Mary examined depression among 6,422 college students. Vegetarian and semi-vegetarian students scored significantly higher than the omnivores on the Center for Epidemiologic Depression Scale.
• In 2014, Austrian researchers published an elegant study of individuals who varied in their diets - 330 vegetarians, 330 people who consumed a lot of meat, 330 omnivores who ate less meat, and 330 people who consumed a little meat but ate mostly fruits and veggies. The subjects were carefully matched for sex, age, and socio-economic status. The vegetarians were about twice as likely as the other groups to suffer from a mental illness such as anxiety and depression.
• A study of 140 women found that the odds of depression were twice as great in women consuming less than the recommended intake of meat per week. (The researchers also found that women eating more than recommended amount were also likely to be depressed.)
• An article published in the journal Neuropsychobiolgy reported that the frequency of Seasonal Affective Disorder was four times higher among Finnish vegetarians and three times higher in Dutch vegetarians than in meat eaters.
More work needs to be done in this area the connection between vegetarianism and depression. A German study, and one Braakhuis talks about in the podcast, found about found that 34% of people with depression started on a vegetarian diet before the onset of their mental disorders, compared to 9% of people with anxiety disorders.
Perhaps some traits may predispose some people to both depression and to vegetarianism. Did you know, women, for example, are twice as likely as men to suffer from depression, and there are also more female vegetarians than male vegetarians according to psychology professor Harold Herzog from The Western Carolina University.
Listen to the podcast to get the full story and full perspectives.
---
Angus Kebbell is the Producer at Tailwind Media. You can contact him here.