Allan Barber takes stock of a resilient meat processing industry, one that still has a low cost, bare-bones major involved, but is increasingly represented by sophisticated marketers going for high end customers based on science & intense market research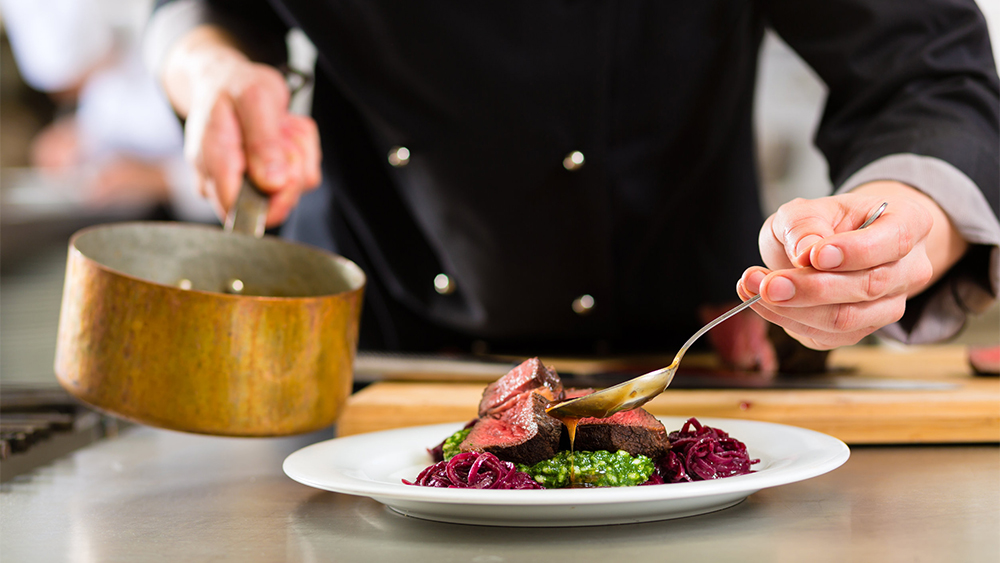 Philosophy is not a word that most people would have associated with the meat industry even 10 years ago, but it is amazing how fast this has changed. The sector I worked in during the 1990s bears no resemblance to today – for the processors at that time it was all about maximising throughput to recover fixed costs whatever the cost of livestock procurement, while many farmers responded logically by chasing the best price. Marketing was more accurately termed selling and value adding was more hit and miss than a carefully planned process.
Meat and Wool New Zealand's had split accountability for meat and wool industry representation until the wool levy was rejected by farmers in the 2009 referendum. The rebranded Beef and Lamb New Zealand committed itself to focusing on the four pillars of Farm, Market, People and Information, while the Meat Board Act (2004) determined the Meat Board's statutory responsibility for quotas, market access and management of reserves on behalf of livestock farmers.
Efforts to merge the MIA and B+LNZ into a single organisation representing farmers and exporters failed to gain unanimous support, probably because there was no clear advantage to either side. As a result the last decade has seen the respective roles of the processor exporters and B+LNZ become more clearly defined, while bringing about a much closer relationship between them.
Brand development by the individual exporters in traditional markets has effectively taken over from generic marketing such as the Lamb Rosette which has enabled B+LNZ to concentrate on targeting new consumer segments with the Taste Pure Nature origin brand and the Red Meat Story. Exporters are encouraged, but not compelled to join TPN which promotes the natural qualities and high production standards of New Zealand red meat. In addition B+LNZ's focus is on helping the sector lift its environmental performance and reputation, telling the farmer story better, and strengthening its capability to address biosecurity risks.
Because of the sector's improved performance, combined with the serious global market challenges it faces, it is worth examining the strategic vision of the major meat exporters to assess the potential likelihood of continued success for this essential contributor to the economy.
ANZCO CEO Peter Conley told me New Zealand has a privileged position with access to the top paying markets, so it is important to ensure our production systems meet customer and consumer requirements which are becoming increasingly demanding from environmental, social and health perspectives. For this reason ANZCO's intent is to pay more attention to quality and extract value from the available livestock by enhancing nutrition, quality and taste as well as providing good health through healthcare and pharmaceutical products.
This strategy will not depend on an increase in livestock volumes, but will be underpinned by value adding activities like the recent acquisition of Moregate Biotech to complement its existing Bovogen Biologicals. Conley sees this area of expansion as a key differentiating factor for the company, but emphasises ANZCO's intention is to drive future value from its existing business. Significantly Itoham's 100% ownership of ANZCO has honed the company's focus, as well as providing financial strength through a period of organisational restructure.
Silver Fern Farms has also undergone a significant change of ownership with Shanghai Maling's major investment to acquire 50% of the company. Farmer shareholders still own the balance of the company, but of greater importance is no longer having the debt burden under which SFF previously struggled. CEO Simon Limmer said the Plate to Pasture philosophy remains central to the business model of meeting market needs and providing feedback to the farmer. Products based on their attributes such as Net Carbon Zero beef are seen as central to giving farmers the information to produce what the market is willing to pay a premium for and be rewarded accordingly.
SFF's shareholding structure creates a useful tension between the short and long term, enabling the company to think much further into the future than was the case a decade ago, as well as providing capital to invest in essential areas like plant infrastructure and digital technology.
Following an abortive attempt by Alliance's then chairman, Owen Poole, to bring about a mega merger of the industry's big four, the sector's remaining cooperative has deliberately focused on its farmer owned status, rebranding the company Alliance Farmers' Produce. The current five year plan states "Keeping our farmers at the heart of every decision, we are changing our business to a multi category food and solutions cooperative, that maximises returns at the farm gate and value to our customer partners." The business strategy involves on the one hand maximising operational efficiency and on the other capturing more market value from the growth in protein demand through global platforms, partnerships, and brand development.
The other member of the big four is AFFCO which has been a wholly owned subsidiary of private food company Talley's since 2010. Publicly available information is not readily available, but it is clear AFFCO operates a different business model from its competitors. It is a no frills operation with low overheads, but its strategy is to be careful to cover all the bases, spending and investing where necessary.
Unlike the other companies, AFFCO keeps overseas representation to a minimum, preferring to remain nimble and flexible enough to add value wherever it sees the opportunity to add more value than cost. For that reason it has avoided a retail brand which would necessitate additional labour, packaging and marketing while creating waste.
Other meat companies – Greenlea, Progressive, UBP, Wilson Hellaby, Taylor Preston and Blue Sky – all successfully serve their carefully developed markets, but a detailed assessment of their plans and philosophies is beyond the scope or capacity of this column. My assessment of the largest part of the meat export sector and farmers' representative organisations indicates a far greater level of sophistication than existed less than 20 years ago.
Farmers can be confident their interests are well served.
---
Current schedule and saleyard prices are available in the right-hand menu of the Rural section of this website.