"We're all getting on the bus and going in the same direction, but Wellington has sent seven buses to pick you up seven times." Why catchment groups are a better answer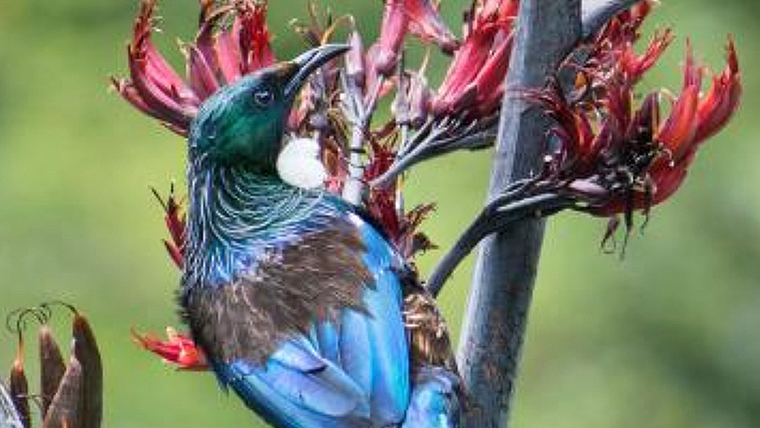 Simon Stokes has a scientific background in natural resource management, and probably more specifically, the areas around land management and how to implement work on-farm.
He sees himself as a mixture of an advisor, environmental scientist and someone with a bit of experience. But he really has turned towards working at the coalface more and more, and in particular with catchment groups.
Stokes says catchment groups to him are a group of people, possibly with a leader or somebody who you would say as a key driver, (and it might be out of an agency or it may be from within the community) who are actively looking to progress something that they have all collectively agreed needs to be managed or dealt to, or there's a problem.
"From that definition, I haven't come across a catchment group yet where there hasn't been enthusiasm about what they've done. And I think that's what I really enjoy about catchment groups. They've got into a space where they can feel like they've got some ownership over what they're doing, and what they're trying to do to solve something and that's often what brings them together."
So what does the science tell us about catchment groups? Stokes says in terms of definitive data, it is too early to tell, he thinks community catchment group work is going to provide a whole range of results, depending on what the objectives are, and depending on who's doing the monitoring. "If you looked around New Zealand, catchment groups exist for a whole range of reasons, I bet you that they could supply a range of data and results that would give you confidence that they're moving in the right direction. Is the direction that science might have wanted? Or is it going quick enough?"
"And so should science be the actual thing that defines what success look like? I'm not so sure. Yeah, there is a part to play for sure. And when we need science to inform us with potential targets, and ways of seeing if we are addressing things, but I don't think it should consume the space to the degree that potentially it is at the moment. And I also think that the soft science of social research with the hard science, and dare I say the non-science of our understanding our own wellbeing is perhaps something that we need to still learn a lot about."
Stokes has worked on both sides of the coin for a long time; "The frustration I have, as a fifth generation New Zealand farming son is that the farmers are up for it. And they're up for doing things. The current way that we've been attacking the environmental problems in front of us has been through this one dimensional siloed approach to each issue, and I've been around long enough to have moved from one issue to another over, the last 20 years and all the way through when I've been on farm. Because of my own way of understanding things, and how complex it is, you've got to run it through that complexity to actually then make it make sense for the farmer, the farm business, the farm team, and the professionals around them. And so, at the moment, we've been asked to do freshwater plans, Now, we've been asked to do climate plans, climate change plans, probably there'll be a need for biodiversity plans. At the end of the day, all of those things come back to actually one solid understanding of your property from its natural resource space as to what you are looking to do from your own goals and business perspectives, which then actually taps into each one of those, but from a multitude of points, but you don't need to come at it from a silo perspective.
"If you're doing erosion control work on the property, because you've got a piece of landscape that needs some erosion control work, you don't have to be a rocket scientist to understand and it's going to provide some level of benefit across a multitude of environmental issues. But at the moment, government, and those within the ministries and others just somehow haven't seemed to connect, in a sense, and you might call it a holistic connection. But I would just call it an understanding of what you're trying to achieve through the lens of a farmer, and put it into that perspective, that would make it so much easier."
Stokes is right in saying that if you start with an understanding of the business from the business base, which is an allocation of natural resources, and you overlay that with a range of questions that you may have, relative to the farming system you have you start to get a really solid picture, then how you can manage the environmental issues and problems that exist within the property. Farmers are currently struggling to keep abreast of policy that are coming at them.
"It's like, we're all getting on the same bus and going in the same direction, but they've sent seven buses to pick you up seven times."
You can feel the energy and the progress rural communities are making both environmentally and socially, this truly is what I would call a genuine groundswell of positive activity. No government or authority can achieve what is currently happening within catchment groups, they are community initiatives driven by the community and in my view if policymakers want to really help, I say then put some gumboots on, get along to a catchment group and see for yourself.
Listen above to hear the full story
---
Angus Kebbell is the Producer at Tailwind Media. You can contact him here.