Guy Trafford reviews the 156 page official June update of the outlook for the primary sector, and finds an optimistic view. A lot still depends on Chinese demand but sector and market diversification is happening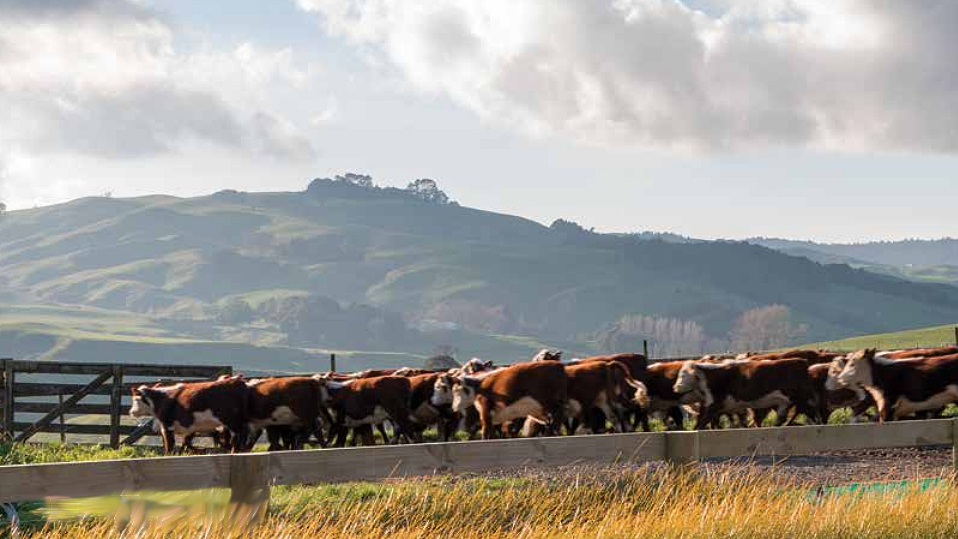 At about the same time that Fonterra announced their forecast for the 2022/23 season ($8.75 - $10.25) the Situational and Outlook for Primary Industries (SOPI) was released. With data going back to 2018 the document forecasts forward to the 2026 season.
By and large the current strength in food and commodity prices are forecasted to remain.
However, the impact of increases in costs look set to continue along with the disruptions in logistics for some time yet. Commodity prices have hit their highest levels since 2008 and while these are likely weaken at some stage in future, they predict they will still remain above their historical values.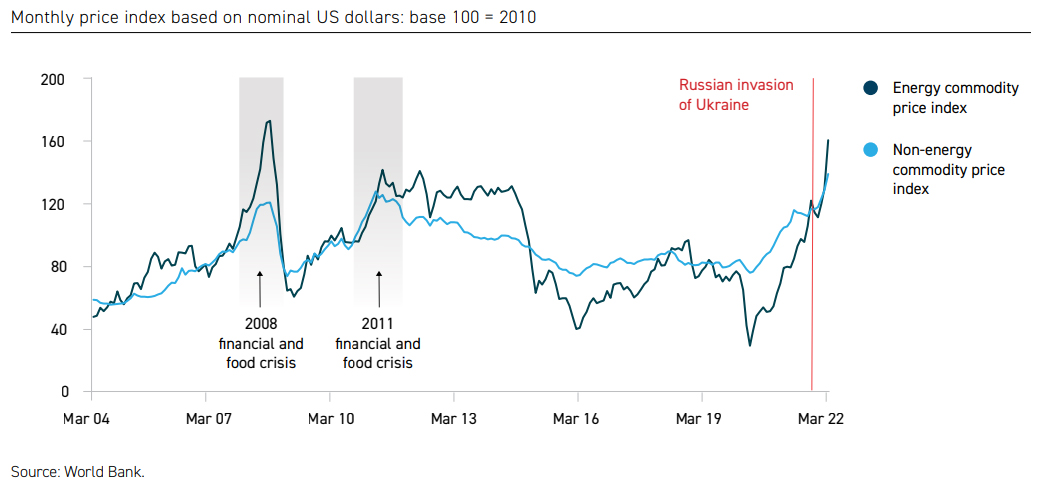 For farming, as most will have experienced, fuels, petroleum-based chemicals and fertilisers' are experiencing cost increases not seen for many years. As these increases are going to impact upon worldwide food production, producers in New Zealand will receive increased gross returns to help offset the increased costs. The uncertainty around how long the Russian invasion of Ukraine will continue and how long much of Ukraine's infrastructure will take to be rebuilt is going to have a major impact on these costs.
These issues are all compounded by China's "Zero Covid" policy which continue to disrupt their internal logistics.
Dairy
Looking at the individual sectors dairy continues to show its importance to the New Zealand economy with most years showing a lift in revenue over the previous. However, next season is forecasted to have a slight fall on the current, due to the above conditions. Although, as shown by the spread of price from Fonterra it could go either way.

As the table below shows MPI appear to have taken a relatively conservative approach to their forecasting on the farmgate price for milk solids. (If prices consistently well above 2021 levels is conservative?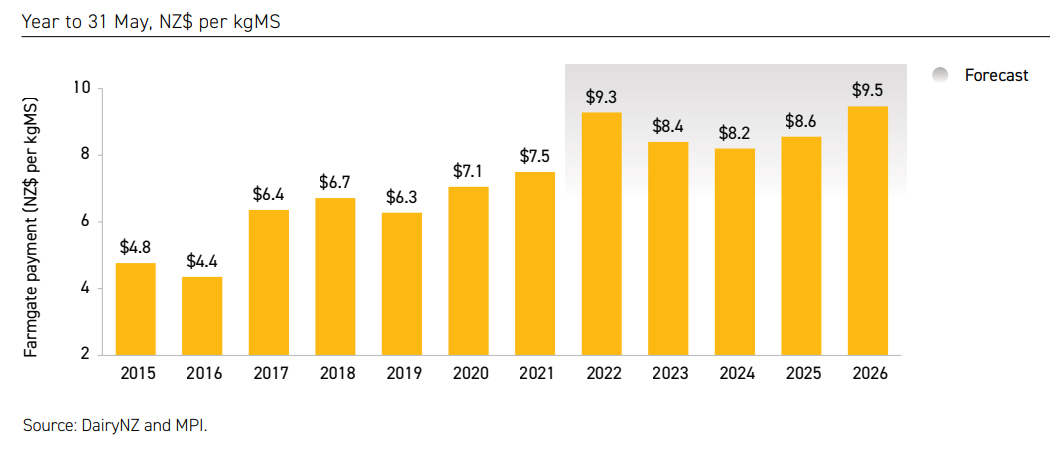 Despite the increases in value numbers of cows are predicted to continue their small year upon year reductions. However, production will trend upwards. This is going to depend largely on the impacts of climate.

Meat and Fibre
The picture for meat and fibre is a little less rosy with a softening on the prices experienced this season.

However, when the individual meat and fibre sectors are looked at the drops are influenced largely by the weak prices coming from wool. This doesn't show a lot of faith in the latest wool initiatives to improve returns.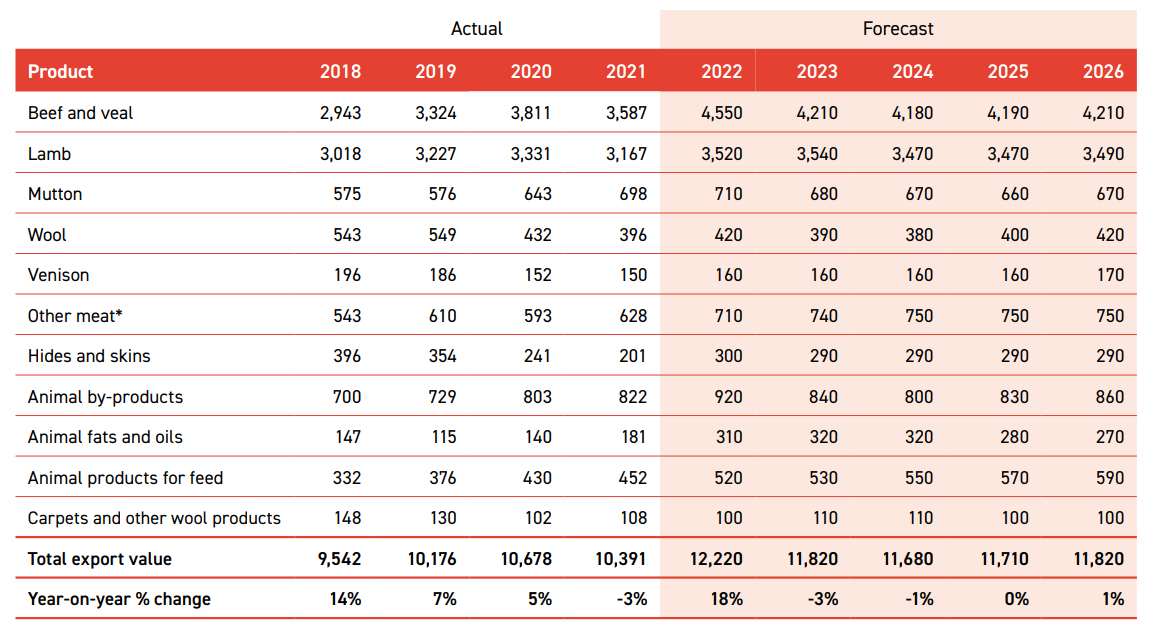 Source: Stats NZ and MPI.
Not surprisingly, given the land use changes to forestry and some dairy farms lightening their stocking rates animal numbers of all classes are predicted to decrease. This reverses the recent trend for beef cattle which have experienced a small lifts in recent years.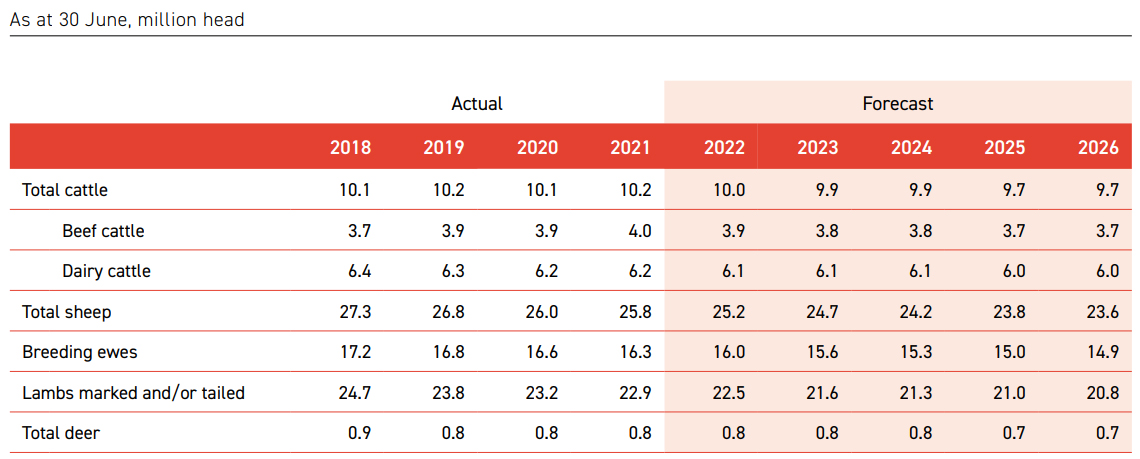 Source: Stats NZ and MPI.
Horticulture
One area of interest was the forecasts for the horticulture and arable sectors. With the growing interest in plant-based food these sectors could be expected to see reasonable growth. While all primary sectors are forecasted to experience increased returns, Horticulture stands out as being the real success

Year on year increases are expected from all sectors. Along with arable products they differ from other primary exports with the EU being the destination of choice for many products (not all) as opposed to China which stands out head and shoulders above over destinations. Labour shortages are also mentioned as being a major constraint to greater development.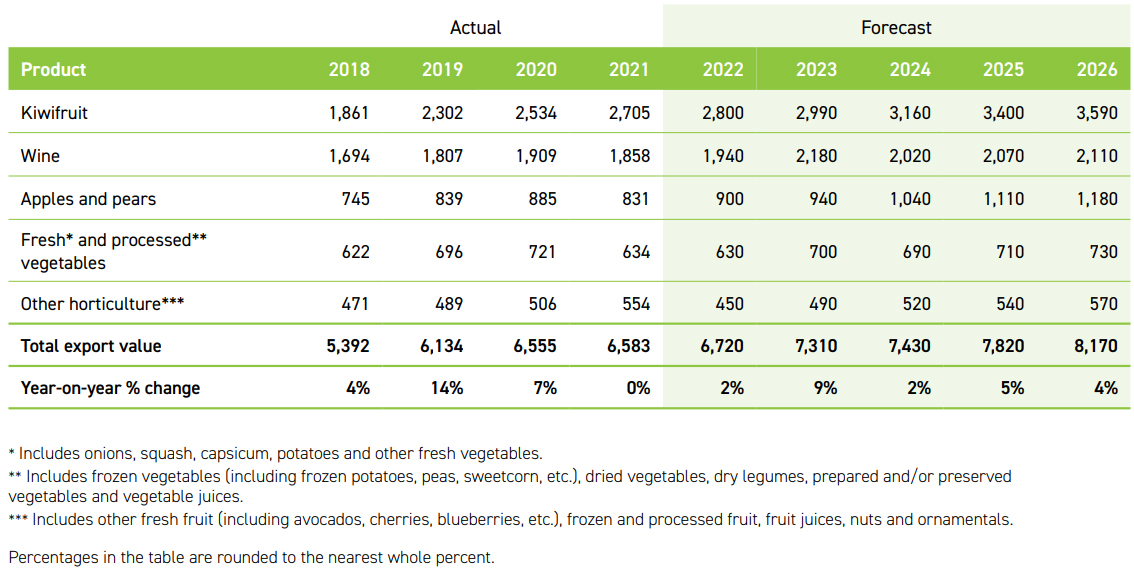 An area of interest regarding kiwifruit was the increasing cost of buying licenses to get into the industry. License releases for 2022 were for 350 hectares of Red19 and 350 hectares of Gold3, half of what was released in each of the previous four seasons' conventional gold release. While both license pools were undersubscribed with 324 hectares of SunGold and 280 hectares of RubyRed kiwifruit license allocated in 2022, the top price for Gold3 increased by 45% to $801,000 per hectare, and Red19 almost doubled to $147,000 per hectare.
Despite these heady prices paid for licenses which are used to pay for development and marketing, land sale prices of top-performing Gold3 kiwifruit orchards of above $2 million per hectare were reported by the real estate industry, indicating that, while high revenue levels are possible, increasing license and land prices mean return on investment will be a key consideration for investors in the sector. Presumably, license costs (which can be transferred) are on top of these prices.
Arable
In the arable sector forecasts of future revenue streams appear to be somewhat subdued. Given that this report was written early into the Ukrainian conflict. Much of this seems to be due to climatic issues as MPI say demand for most crops is strong. However, much of the oil crop seeds usually go to Russia and Ukraine and accessing these markets is going to be troublesome for some time.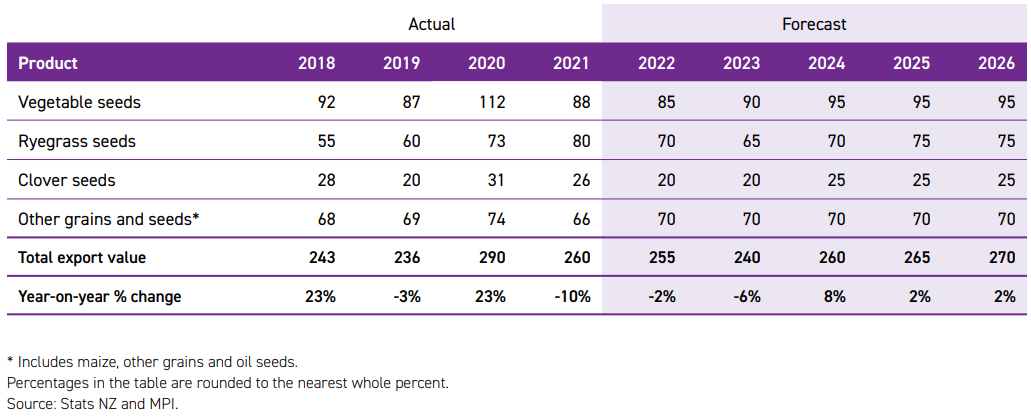 Yields and the quality of cereal crops were impacted by the difficult season, but an increase of 3,700 hectares in planted area kept the total harvest tonnage on par with the 2021 harvest (Table 20). Tonnages were lower for milling wheat (down 35%) and malting barley (down 29%) due to reduced yields and planted areas. Tonnages were up for feed wheat (4%t) and feed barley (14%) from an increase in planted area with yields down on last season. The spike in the price of PKE (which is an import often mentioned as holding back feed wheat and barley demand) may mean that local demand for feed grains could increase and add to price under-pinning's here.

Greenhouse Gases
An addition to the document is the coverage of greenhouse gases. Given that agriculture is not yet in any active reduction system the results are not surprising with expected reductions coming beyond the scope of this document. Having said that, all classes of animals emissions are expected to reduce with falls in long lived gases and methane seemingly at similar levels


Overall, when looking at all products China has featured as the most important market for the majority of primary goods.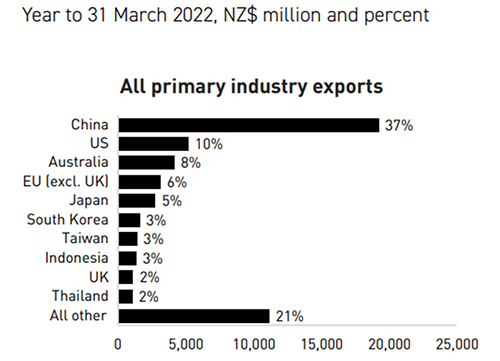 The above is just a snapshot of what the report contains with much more detail in several areas I haven't covered (and worth a look at). At 156 pages it is something for a wet day. KPMG have also just released their "Agribusiness Agenda" which is a bit more of a crystal ball look at the future and summary of what current concerns farmers have.