Just like many other industries, change is a constant in land use, responding to markets, the environmental needs, and regulators. Connected advisers can help farm managers choose the optimum path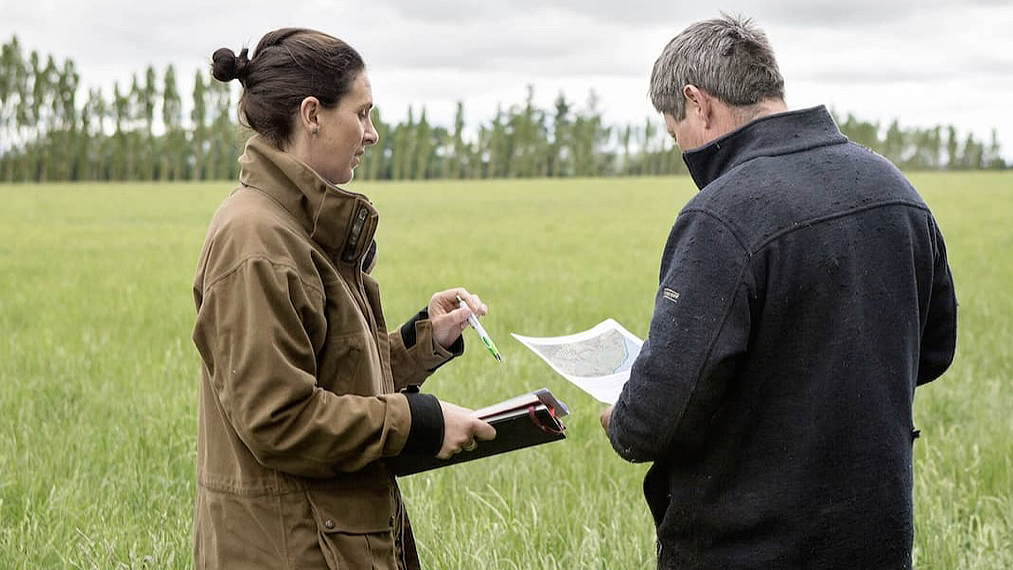 Rebecca Hyde grew up on a sheep and beef farm in North Canterbury, and as part of a farming family she was always deeply involved in the rural sector. So for her there was never any other industry that she wanted to be involved in, whether it is working on the land, or in her capacity as a farm environment consultant. Rebecca's work with the Hurunui District Landcare Group is a good fit to apply her knowledge base; she explained what her work entails and what the groups core activities are.
"I became involved with group right from the start, and I was working at Balance Nutrients at the time. And I had some professional knowledge around what the environmental policy meant, and I also had a very strong personal interest given where my family farms. And so at the moment, we are delivering this project called The Future Hurunui project."
"I can assure you back in 2014 and when we became an incorporated society, we never would have dreamed that there was something like this that we would be able to deliver to the community. There are three catchment farm advisors of which I'm one of them. And we're basically working one on one with farmers in the community. So we're delivering farm environment plans, helping them understand their greenhouse gas number and what that's sort of looking like for the farming business. We connect them with experts. So that might be someone around biodiversity or carbon options on farm as an example."
The Hurunui District Landcare Group is making good head way supporting farmers in the North Canterbury region, and through the project they are able to deliver many services and advice on environmental issues farmers are facing; "we might turn up on farm with the purpose of doing a farm environment plan. We know what we need and what the outcomes are going to be, but what we've been able to achieve as a deeper conversation as well, because we're kind of there to support the farmer. And so one of the big roles that we're actually playing is connecting people, whether that's connecting people with other people that can support the farm business, or providing something that can be a community event, we're having all these different conversations, and then you start to see common threads, and then we're able to deliver a fit for purpose, workshop or presentation. So it has been really satisfying seeing some of halls around the district full."
I asked Hyde about current farming systems we commonly see today and her view on they will look in 20 or 50 years time, and if we will we see a significant change. She thinks we will still see sheep and beef on Hill Country and cows in Mid Canterbury, but we might see a change into how those platforms are run however, with support units coming onto platforms. "But I think probably the biggest change we'll see is different business models. And whether that's around partnerships or integrating more diversity into a firm system, some people might think I'm crazy saying this, but, chickens, or truffles, or things that don't actually have such a high impact on the land, but the land is available. And obviously there's carbon and all those types of things as well but the core won't change. But I think how we do the business models will, and there might be around partnerships, grazing arrangements, that kind of stuff as well."
Of course one of the big challenges for farmers is policy change and the pace in which it is coming. She makes a good point that policy change is nothing new and agrees it has been coming thick and fast "Farmers have certainly had it from every angle possible."
But she says it's almost like we're catching up a bit with some regulation and if you look at other areas like the building industry, or hospitality and all the regulation that's in their health and safety and other policies, it is now normal and part of routine practices. 
---
Angus Kebbell is the Producer at Tailwind Media. You can contact him here.