Hubbards irrigation efforts recognised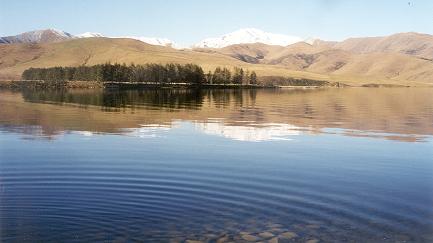 The public face of South Canterbury Finance, Allan Hubbard has been recognised for something completely different – irrigation.
At the Irrigation New Zealand conference in Christchurch last night, the Timaru businessman was awarded the Ron Cocks Memorial Award for outstanding leadership in irrigation reports The Timaru Herald. INZ chairman Graeme Sutton said Mr Hubbard worked quietly behind the scenes and for 50 years had "breathed life into ambitious water management and irrigation developments in Canterbury". Mr Sutton told those at the conference that Mr Hubbard had been a driving force in establishing the Opuha Dam and after its collapse in 1997, Mr Hubbard took on a 50 per cent shareholding to see it through to completion.
Also a director of the Central Plains Water scheme, he "put his money with his passion" and helped fund the project when it needed money, Mr Sutton said. "If it wasn't for Allan's bailout, CPW would not have obtained its consents and be where it is today." Mr Sutton said Mr Hubbard's work had played an integral role in the development of irrigation across the region and had produced untold benefits.