English: Water is the big issue facing farmers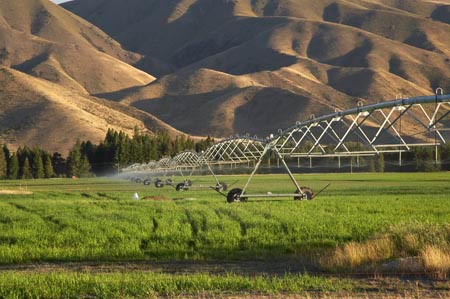 The quality, storage, ownership, allocation and management of water is the biggest issue facing NZ , according to Federated Farmers chief executive Conor English.
Mr English was a keynote speaker at the recent Federated Farmers' Taranaki provincial conference in New Plymouth. If NZ could make progress on storing water, even more land would become productive, he said.
Every 1000 hectares of land in production generated 27 jobs and injected $7.5 million into the economy reports The Taranaki Daily News. The 2008 drought cost NZ $2.8 billion, and next year's Rugby World Cup was projected to bring $1 billion into NZ .
He believed city people in NZ liked farming and what it represented to the country, although many had limited experience of it.
"People in the city are not quite sure that they can trust us about water quality. But we want solutions that will enhance water quality." English said.  
Federated Farmers is the biggest policy shop outside the NZ Government and was focused on finding successful solutions to problems.
"We understand and articulate the problem, then articulate the solution. If you don't have a solution, nothing will change."
"Farming is a minority, and we have to punch above our weight."
"Issues facing farming in NZ included energy, farm succession, biosecurity, animal welfare, skills, education about its risk and volatility, research, and attracting investment capital."
"Commodity prices and currency were volatile, as was the weather, and the Emissions Trading Scheme was here to stay," he said.