World dairy prices predicted to fall as supply builds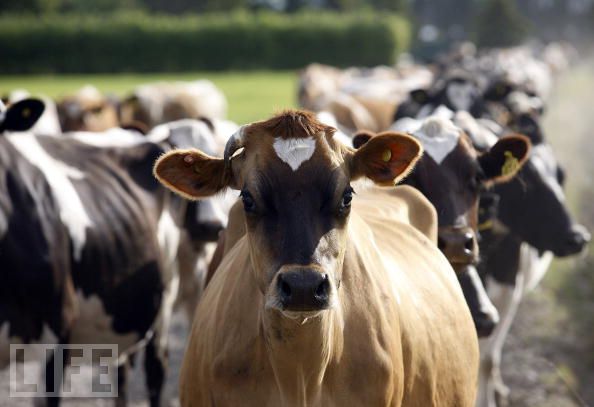 Dairy farmers should be aware of the power of supply and demand, during this time of dairy optimism.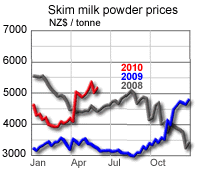 With Fonterra predicting strong prices for next year, it is worthwhile remembering, this could lead to a rapid increase in production.
Many of the world markets were down in volume last year due to drought and economic factors, but higher prices, and low grain prices could trigger a big increase in supply, especially in the US.
Interesting to note that the EU's SMP intervention stockpile offering, did not meet the reserve, in a flat market recently. With that areas economic situation, purchasers may subsitute cheaper products to keep prices down, in a depressed sales market.
Debt repayment, would seem to be the dairy farmers best investment at this point in time.
Global dairy prices will ease from current highs, as world supply builds and demand growth slows but the drop won't be rapid or immediate, according to a recently released industry report. Rabobank's dairy quarterly report shows New Zealand's dairy industry is well positioned with increased year-on-year milk production, buoyed by higher milk prices projected for the remainder of the year.
Report co-author Rabobank senior analyst Hayley Moynihan said world pricing was likely to face downward pressure as supply built - particularly from the southern hemisphere - and demand growth slowed. The developing world continued to provide a strong "engine" for demand growth, despite recovery in US consumption losing momentum, the report said.

Meanwhile April marked the tenth consecutive month of year-on-year decline in milk supply due to low milk pricing through 2009 and adverse weather in Europe and NZ. However supply was set to build, Moynihan said.