Dairy industry expects effluent compliance to improve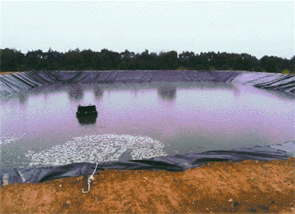 Intensive agriculture has been under pressure to sort out its effluent disposal systems, to nulify contamination into the acquifiers and waterways.
With such a rapid expansion with growth some dairy farmers systems have been found wanting, and an industry approach to solve this issue, appears to be making progress.
The regional council in Canterbury has struggled to handle this rapid growth in dairying and irrigation, and a partnership has been formed between them,  Dairy NZ, milk processors, and the farmers themselves, to solve the problem.
Results look promising to date, but must continue to repair the risk of tarnishing our "clean green image" of farming.
The dairy industry's focus on improving effluent consent compliance in Canterbury is beginning to pay off, according to figures released by Environment Canterbury today reports Scoop. The preliminary monitoring figures for the 2009/10 dairy season – which covers the year to the end of May – show the rate of significant non-compliance fell to 8 percent, down from 19 percent in the previous season.

DairyNZ, Fonterra, Synlait, New Zealand Dairies and Federated Farmers have been working with Environment Canterbury to provide information and advice to farmers on adopting good effluent management practices. DairyNZ strategy and investment leader – sustainability, Dr Rick Pridmore, said the industry is hoping the information being passed on to farmers over the coming dairy season will lead to year-on-year improvements in compliance.

"With the effort I know farmers are putting into this area on a daily basis, and the support the industry is making available to them to get this right, we aim to cut out these cases of significant non-compliance altogether and drive some real improvements in the way we manage our nutrient resources."
 

Fonterra general manager sustainable production, John Hutchings, said "We saw green shoots of improvement last season and committed to this initiative and put more resource into this area of our business."He said farmers were receiving information on how to self-assess their systems at the start of the dairy season – an approach launched in Canterbury which is now being used in other regions across the country. "The progress is pleasing but the work starts again on farms over the coming weeks when they pull out their checklists and assess their options to help them comply with their resource consents."