Dairy expansion eats into lamb numbers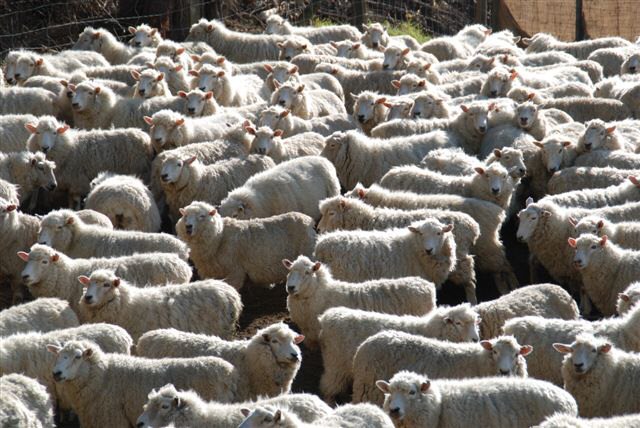 The latest Statistics NZ figures show the impact of dairying on sheep numbers, and lamb and mutton slaughter.
Up to date figures show that ewe numbers are down 2.2% and and dairy cows 3.1% up on earlier forecasts.
Most of this dairy expansion has come in Southland, with its reliable summer rainfall, and Canterbury with its free draining soils and irrigation.
Lambs for slaughter for this year have been estimated at 21.5mill, which will put further pressure on plant over capacity.
Beef slaughter staistics have been affected by the previous seasons heavy dairy cow cull, and the NI drought that affected beef cow numbers.
Growth in dairy cow numbers has been the major factor driving reduced breeding ewe numbers and lowered lamb and mutton export production for 2009-10, says Beef + Lamb New Zealand's Economic Service Executive Director, Rob Davison. Mr Davison says for the year ended 30 June 2009 Statistics New Zealand official breeding ewe numbers were 2.2 per cent (480,000 head) lower than previously estimated and the number of dairy cows was 3.1 per cent (140,000 head) higher than expected."Almost 70 per cent of the decrease in breeding ewe numbers and almost all (96%) of the dairy cow increase occurred in the South Island.

"We now estimate the 2009-10 export lamb slaughter for the year ending 30 September 2010 to drop 4.5 per cent from last year to 21.5 million head. This is significantly different – 2 million less than our December 2009 forecast. 

Mr Davison says the export beef slaughter is estimated to decrease 3.9 per cent to 2.25 million head, virtually the same as the December 2009 forecast. "For cattle the decrease reflects a high slaughter in 2008-09 due to the increased turn-off of cull dairy cows. The decline in beef breeding cows in 2007 and 2008 also limits the number of prime cattle available this year. However, we expect some rebuilding of cattle herds in the previously drought affected regions."