Successful capital raising an endorsement for irrigation scheme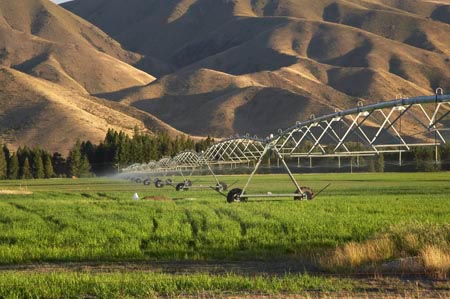 The Central Plains irrigation scheme has had a long and often controversial road to its fulfilment, but shareholders have hung tough and continued to invest in its development.
The use of stored water for irrigation is a "no brainer' in a country blessed with plenty of water. By utilising only a small percentage of the surplus water that goes out to sea we can have a sustainable agricultural system to generate income for all New Zealanders.
The existing system of pumping water out of the ground is unsustainable and we need to go to a "harvest and store" regime, which will mean we only use what water nature allows us.
This consent process has been an expensive exercise for CPWL shareholders, but the latest investment shows they are committed for the long term, to gain economic security for their farms.
·Central Plains Water Limited shareholders have supported the company's rights issue, which closed last week, providing over $3 million to progress CPWL's plans to build a 60,000 hectare irrigation scheme in Central Canterbury.  CPWL chairman Pat Morrison said the shareholders' support was a strong endorsement for the scheme reports Scoop.
"Our shareholders, who farm in the Selwyn district and will benefit from CPWL's irrigation scheme, have subscribed in full to the shares issued by CPWL. This is very encouraging in what was effectively a referendum on the future of the scheme."While the vast majority of shares were taken by entitlement, a small number of shareholders elected to trade their right to subscribe for further shares. Trades made indicate a share price considerably higher than the offer price and were, by and large, made between existing shareholders. It also appears that almost all of the small number of new shareholders own land in the scheme area," he said.

According to Pat Morrison, the success of the rights issue further demonstrates farmers' confidence in the project."It is clear that our shareholders are motivated to secure the future for agriculture in the district and are willing to overcome major challenges to ensure the benefits of irrigating Central Canterbury are achieved for the wider New Zealand economy.

"For the past six years local farmers have funded this scheme. In the future the wider community will also benefit. On that basis there is a strong argument for additional support from other sources, including local and central government, to progress the scheme," he said.