Focus on farm jobs educators urged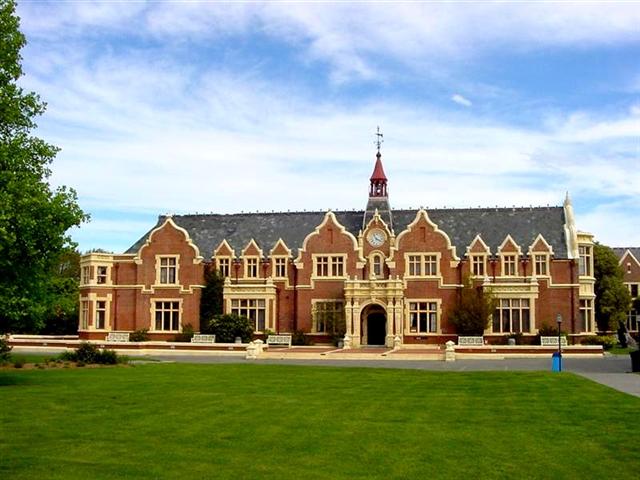 It is ironic this story broke on the same day the government announced a $55 million youth employment, and job training package aimed at building the skills of our young people for the future.
This site last year expressed concerns about lack of funding at Lincoln University to allow agricultural lecturers to properly cover the three areas of teaching, extension and research. Following  up on these issues it appears a significant turnaround has been achieved and new appointments should improve the quality of that service.Thats good news but how much of that $55million will be directed to agriculture I ask?
The issue that is important in this article is agriculture needs to improve it's employment image, and encourage our youth to involve themselves in an industry that creates most of the wealth for NZ. The statistic that tells it all, is the one that shows that the media and film industry attracts 13 times more students to train in a sector whose future will most likely be overseas, rather than one in agriculture which is NZ's dominant economic driver. Agricultural students are returning to education but more are needed if NZ is to keep producing food in tomorrows world.
With food costs recently increasing sharply, we need agricultural educators and researchers to show us how to grow more food, more efficently, or how to farm intensively and still protect and preserve the enviroment. Science is what will find the answers to these issues, and we need young people to drive them.  NZ's future will be dependent on our educated youth and I urge career advisors to encourage our young  to get into agriculture, our economy depends on it.
The public perception of agriculture and other primary industries must change to make them more attractive to Southland's brightest young people, high school heads of department were told yesterday. In a presentation designed to encourage teachers and career advisers to recommend careers in primary product industries to students, Lincoln University lecturer Dr Jon Hickford said Southland's economy was heavily reliant on the rural sector so it was vital skilled people were being encouraged into the industry.

There was a real need to encourage young people into the sector because that was where the province's wealth was being generated, he said in the Southland Times. Nationally, agriculture generated billions of dollars for the economy yet just 185 graduates emerged with agricultural degrees each year – there were about 2500 media and film studies students, most of whom were unlikely to get work in the industry in New Zealand, he said.

Global demand for primary products, such as meat and dairy products, was rising and smart skilled and trained people were needed to ensure producers could meet that demand, without compromising the environment, he said.The average weekly wage was about $40,000, similar to what a farm assistant earned. Someone with an agriculture degree could start as a farm manager on more than $70,000, but those messages were not reaching young people, Dr Hickford said.

Lincoln University domestic student recruitment manager Jaime Thomson said the idea that those taking up jobs in agriculture needed gumboots or drove tractors was an unfortunate stigma. Fonterra's head office was in Queen St in Auckland, miles away from any farm, she said. As part of an initiative to improve the image of agriculture, a session was planned where year 12 students would meet rural business leaders such as bankers and environmental managers to highlight the career options available, she said.