Fonterra plans for pilot dairy farms in Brazil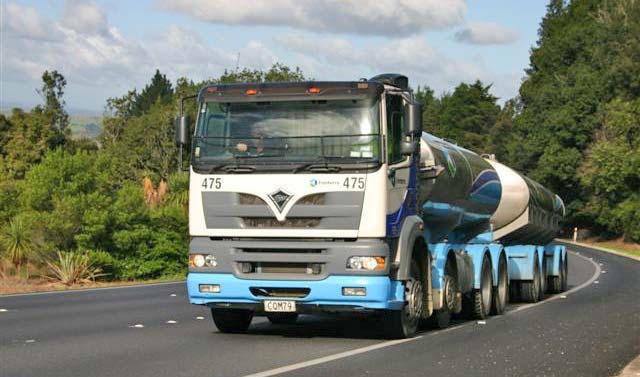 Fonterra's purchase of land to expand its milk supply overseas in Brazil, after past Chinese and Indian comittments, shows just what a global company it plans to be. The expansion in production is aiming at meeting the predicted global demand for milk products of 2% annually.
With now nearly a third of its production coming from overseas, Fonterra's plans to be able to meet its' international customers with year round supply.Their previous concerns about the proposed Chinese purchases of NZ land for dairy products does seem a bit hollow given these international purchases. If it is such a concern, why are they not buying up those NZ properties and putting good sharemilkers on them, to secure the production at home?
Fonterra Co-operative Group confirmed today it was in the final stages of plans to purchase land to develop a pilot dairy farm in Brazil in line with its strategy to establish best practice dairy farms in the fast growing economies of Asia and Latin America.Fonterra is currently developing a second dairy farm in China and is conducting a feasibility study into a joint venture dairy farm in India.

Fonterra said today it had signed a conditional sale and purchase agreement to purchase an 850 hectare farm in the mid-west of Goias Statein Brazil. The intention was to develop two milking platforms with a total herd of 3,300 cows, which would be producing high quality milk by late 2014. CEO Andrew Ferrier said Fonterra's investment in the pasture based dairy farm would be the first step in developing a source of high quality fresh milk in Brazil to support Dairy Partners Americas (DPA), Fonterra's South American joint venture with Nestle.

The proposed Brazil farm location offered good access to water, while the soil quality, temperature and climate would allow year-round farming on the pastoral model.The farm will be managed according to Fonterra's Standards of Excellence for milk production, to ensure the production of safe, traceable, high quality milk. If the pilot proved successful, Fonterra intended to develop more farms in Brazil.

Andrew Ferrier stated that "New Zealand milk will always be our top priority. While New Zealand milk production is forecast to grow at a long term average of 2% – 3%, we are looking offshore to supplement this and ensure we meet the growth potential for dairy globally. Developing sustainable, high quality milk supply for key customers in rapidly developing economies such as Brazil and China is a powerful way of achieving our strategy of being the natural source of dairy nutrition for everybody, everywhere, every day."

"We are sourcing more milk overseas - 6.6 billion litres last year, or around 31% of our total. Our international farming operations are in line with this strategy of complementing New Zealand milk." Fonterra has already developed a successful dairy farm in China and is conducting a feasibility study into a potential large-scale joint venture dairy farm in India.