PGG Wrightson Finance, nearing Heartland NZ deal, posts a big annual profit drop as net interest income slumps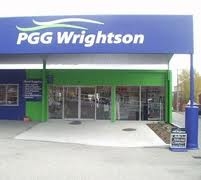 Rural lender PGG Wrightson Finance, whose "good loans" are set to be acquired by wannabe bank Heartland New Zealand as soon as this week, has seen its annual profit nearly halve as it booked a big fall in net interest income.
Heartland aims to complete the acquisition of PGG Wrightson Finance's good loans this Wednesday - August 31 - from PGG Wrightson in a deal that will see it take on the rural lender's Crown guaranteed deposits and bonds and is expected to be valued at about NZ$102 million. See more here.  Treasury approval is the key remaining tick needed for the deal to go ahead.
PGG Wrightson Finance's June year profit after tax fell to NZ$4.533 million, or by NZ$4.400 million, from NZ$8.933 million last year. The drop came as the lender's net interest income fell NZ$6.799 million, or 24%, to NZ$21.574 million. The profit drop would have been worse if it wasn't for a NZ$2.172 million fair value gain on derivatives compared with a NZ$338,000 loss the previous year.
Operating expenses rose NZ$1.204 million, or 17%, to NZ$8.260 million. Impairment losses on loans dropped NZ$137,000 to NZ$8.812 million.
The company's financial statements show loans and receivables of NZ$381.778 million at year's end, down from NZ$530.119 million a year earlier. Deposits and other borrowings were down to NZ$55.621 million from NZ$70.819 million, secured debentures up to NZ$264.472 million from NZ$247.580 million, and bonds due to mature on October 8 this year worth NZ$92.314 million.
As of June 30 the company had a net carrying value for impaired assets of NZ$15.340 million, down from NZ$53.118 million with NZ$34.678 million transferred for retention with PGG Wrightson upon completion of the Heartland deal, and a gross amount of past due assets of NZ$119.9 million, up from NZ$87.9 million.
PGG Wrightson Finance had cash of NZ$71.617 million at June 30, up from just NZ$9.277 million a year earlier. The results show the company paid annual fees of NZ$2.890 million to participate in the extended Crown retail deposit guarantee scheme.