Fay-led consortium lifts Crafar Farms bid to NZ$171.5 mln, but receivers say they're sticking with higher Pengxin bid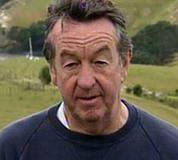 A syndicate of local iwi and farmers led by Michael Fay have lodged a NZ$171.5 million bid for the Crafar family farms. Fay's group, who had previously signalled an interest in buying nine of the farms, tabled its bid with receiver KordaMentha today as a back-up to a rival offer from China's Shanghai Pengxin Group being turned down by the Overseas Investment Office, it said in a statement.
"I firmly believe we must keep our competitive advantage for exports and that advantage is in what we do with our land," Fay said. "To me that means we must retain New Zealand ownership of our productive land.
"Shanghai Pengxin made an offer to buy the farms in January, saying it plans to spend more than NZ$200 million – some $30 million more than the Fay consortium offer - to acquire and invest in the land, after the OIO knocked back an earlier bid from Hong Kong investment company Natural Dairy (NZ) Holdings.
Shanghai Pengxin has been waiting for an OIO decision since lodging its application in April. The Pengxin bid is being closely watched by would-be Chinese investors in New Zealand assets.
Korda Mentha said they had received the bid from the Fay-led group, but that it remained well below the bid from Pengxin bid. It said it would consider the bid.
"As we have said previously, we have accepted an offer from Pengxin International Group Limited which is by far the best offer we have received following a comprehensive sales campaign," said Brendon Gibson from Korda Mentha.
"We continue to await a response form the OIO which we hope to be successful," he said.
At the recent INFINZ conference of senior financial professionals, senior industry figures suggested failure by Pengxin, especially if turned down by the OIO, would freeze Asian appetite for investment in this country.
The purchase of large farmland by foreigners has been in the government's sights after the Natural Dairy deal emerged last year, prompting the government to review foreign investment rules and ultimately impose stricter controls.
'A controversial figure'
Fay, a controversial figure for his involvement in state asset privatisations including Telecom and New Zealand Rail, said their offer isn't subject to OIO approval, and they are hoping to be on the farms before Christmas to get them up to full production for the 2012 season starting in the middle of next year.
Steve Bignell of Stretton's Chartered Accountants is the lead negotiator for the group of farmers, while Ngati Rerehau's Tiroa E and Te Hape Be Trusts are one of the iwi investors.
Fay and investment banking partner David Richwhite are better known for playing both sides of state asset sales in the 1980s and 1990s, the most famous being their NZ$400 million purchase of New Zealand Rail with fellow investors Winsconsin Central and Berkshire Hathaway, which later became Tranz Rail.
The subsequent sell-down led to accusations of insider trading by the then-Securities Commission, with Fay and Richwhite's Midavia Rail Investments and Richwhite settling with the regulator for NZ$20 million.
A further NZ$7.5 million settlement was reached with former Tranz Rail shareholder Berkshire Fund III and former executives Michael Beard and Mark Bloomer.
Fed Farmers sits on fence
Federated Farmers said it welcomed the bid from the Fay-led group, but said the OIO should continue its examination without bias.
Federated Farmers has welcomed a Sir Michael Fay led group upping its bid for the 16 former CraFarms, as being the best opportunity to keep these farms in New Zealand hands.  Yet Federated Farmers also believes that the application by China's Shanghai Pengxin Group, must complete the Overseas Investment Office (OIO) process without bias.
"As a Kiwi would I like these farms to remain in Kiwi ownership?  You bet I would," says Robin Barkla, Federated Farmers Dairy Vice-President who farms in the Bay of Plenty.
"While my heart says one thing my head says that because there's a live OIO application, we need to let it go through all the necessary hoops. 
"The OIO process must be clean for if there's any hint of favouritism or bias, then we risk becoming a South Seas Venezuela.  Anything like that would spook international investors and dangerously drive up interest rates," Barkla said.
"That said, Sir Michael Fay is doing exactly what Federated Farmers has called for.  Assembling a group of Kiwi investors to make a sizeable but credible bid for these farms. It certainly provides the receiver with a great option should the Pengxin Group bid fall over," he said.
With Business Desk