BusinessDesk: Zespri almost triples annual profit on record crop, falling Psa costs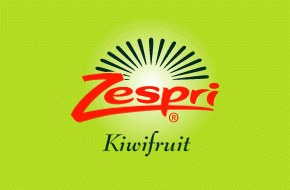 Zespri International, which controls exports of New Zealand kiwifruit, almost tripled annual profit reflecting a record crop and costs in the year-earlier period to help the industry recover from the Psa vine bacteria.
Profit rose to $20.5 million in the 12 months ended March 31, from $7.3 million a year earlier, as it lifted global kiwifruit sales 7 percent to $1.62 billion, the Mt Maunganui-based company said in a statement.
Zespri's increased sales were due to a record volume crop of 116.5 million trays, and came as the marketing firm faced falling costs from funding the industry's response to the Pseudomona Syringae pv actinidiae bacteria.
"Ongoing global economic uncertainty, rising costs and a volatile dollar are providing significant headwinds for Zespri," chairman John Loughlin said. "It is in these difficult times that the united structure of the New Zealand kiwifruit industry really proves its worth."
New Zealand's kiwifruit industry came under pressure after the Psa bacteria was discovered in 2010, infecting more than 40 percent of the nation's kiwifruit hectares. Earlier this year Zespri launched a recovery plan it hopes will produce a strain of gold kiwifruit that resists the bacteria.
Loughlin said Psa will continue to result in smaller gold kiwifruit crops in the 2013/14 year, and Zespri has already stripped out $10 million in corporate costs to account for the lower volume.
"In 2014/15 we expect to see gold volumes recover as the Psa-recovery pathway centred around the Zespri variety of Gold3 begins to take effect," he said.
The marketer expects to pay between $6.80 and $7.30 a tray for green kiwifruit in the 2012/13 season from $7.10 this season, $8.45 to $8.95 for organic green compared to $8.82, between $10.50 and $11.50 for green14, which wasn't available this season, and between $13.70 and $14.20 for gold compared to $11.91.
The higher forecast range for gold varieties is due to the expected lower volumes, Zespri said.
(BusinessDesk)