BusinessDesk: Fonterra mulls Dutch factory investment in whey, cheese partnership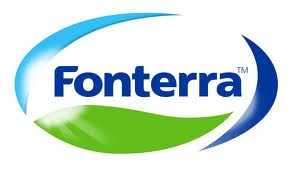 Fonterra is looking at signing a deal with Netherlands-based A-Ware Food Group to set up a new European cheese and dairy ingredients factory.
The companies have signed a memorandum of understanding where A-Ware will operate the cheese plant and Fonterra the dairy ingredients plant as both parties seek a new pivot in their respective supply chains. Whey and lactose produced onsite will be processed into ingredients and supplied to Fonterra's customers in Europe and Asia, while A-Ware will look to build its existing European base.
"We are producing more milk powders in New Zealand and therefore need alternative sources of whey to meet growth requirements," chief executive Theo Spierings said in a statement. "We also need more lactose for our global ingredient business. This partnership will give us greater access to both."
Fonterra boss Spierings has an intimate knowledge of the Dutch dairy sector, overseeing the merger of cooperative Royal Friesland Foods with Campina in 2008.
The New Zealand dairy exporter has embarked on a new strategy that includes a bigger focus on advanced nutritional needs for babies and ageing populations, as well as growing its presence in emerging Asian nations.
Fonterra Europe managing director Koert Liekelema said the investment will "secure a high quality whey source that allows for the manufacturing of premium whey protein ingredients at scale" as global demand for those products grows.
The companies will undertake due diligence with a view to sign a deal by the end of the year. A-Ware is a significant provider of premium cheese in Europe with annual revenues of €1 billion.
Last week, Fonterra cut its forecast 2012 milk price and flagged lower payments in 2013 in response to a slide in global prices for dairy commodities.