A 'no' vote on Trading Among Farmers would see Fonterra 'lose window of opportunity to grow returns and lose control of own destiny,' CEO Theo Spierings says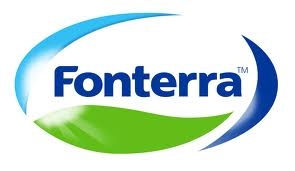 Fonterra will lose control of its own destiny if its farmers-shareholders don't back the dairy co-operative's Trading Among Farmers (TAF) scheme, and will have to come up with a Plan B to resolve redemption risk that could mean two years of talking to the Government about new legislation, Fonterra CEO Theo Spierings is warning.
Spierings' warning came as Fonterra also reminded farmers today there are only four days left to vote and said 35% of its shareholders have voted thus far, ahead of a special meeting of farmer-owners to vote on the TAF proposal this coming Monday, June 25.
TAF is a process to allow outside investors to own economic rights, including dividends, to Fonterra shares but not voting rights. Fonterra says the point of TAF is to remove redemption risk from the co-operative. Critics argue TAF would dilute farmer control of the co-operative whereas Fonterra says it's necessary to reduce the risk of farmers pulling their money out quickly.
Fonterra is being coy on just how much support it wants from its 10,500 farmer-shareholders to go ahead with TAF and create non-voting, tradeable units allowing arms-length investment in New Zealand's largest business by non-farmers for the first time. It says the TAF vote is an ordinary resolution requiring a "50% plus majority" to be passed, but the board won't proceed unless it has a "much stronger" mandate than that.
However, a second resolution on constitutional changes for TAF requires 75% approval, because it would change the co-operative's constitution. See more from Fonterra on the voting here.
Spierings, a Dutchman who replaced Andrew Ferrier as Fonterra CEO last September, said "huge" time and effort had been made to ensure TAF strengthened Fonterra's capital structure and protected 100% farmer control and ownership.
"I know some people fear change but a 'no' vote on TAF doesn't mean we just go back to the status quo - things will change," Spierings said.
"We will need to go back to the drawing board to resolve redemption risk and we will also have to put on hold key projects to increase the volume and value of our dairy exports. We will have to come up with a Plan B to resolve redemption risk. That could mean up to two years of talking to the Government about new legislation," he added.
"Given we've already spent more than three years developing TAF, this would put us in a five year holding pattern."
Fonterra's "Strategy Refresh" gave it a clear path forward but couldn't be implemented without a stable capital base.
"We will have to pursue fewer projects as we will need to hold back more capital because of redemption risk," Spierings warned.
"Our competitors will take advantage of this and we will lose our window of opportunity to grow returns."
Without TAF, he said the Government would make Fonterra return to a Fair Value Share instead of its current Restricted Market Value, meaning the share price would be closer to NZ$5.57 than the NZ$4.52 based on the latest independent valuation.
"This sort of higher value would mean it would cost farmers more to share up and our redemption risk will become much bigger," said Spierings.
"For example this year, a lot of farmers will have to buy additional shares at NZ$4.52 because of production increases. If production fell over the next couple of seasons, and we don't have Trading Among Farmers, farmers would end up selling those shares - at the unrestricted price. This is likely to be much higher than the price they bought them for."
If this happens Fonterra would need to find tens of millions of extra dollars to fund these redemptions.
"If TAF goes ahead, the Government's concerns will be satisfied - they will leave us to get on with it. With TAF, we control our own destiny," Spierings added.
Fonterra said about half of the 35% of farmer-shareholders to have voted ahead of Monday's meeting had done so online. Voting closes via the internet, post and fax at 10.30am on Saturday morning. Alternatively farmers can appoint a proxy to attend the meeting and vote on their behalf. They can also vote in person at the various special meeting locations.
Monday's meeting will be held at 10.30am at the Claudelands Event Centre in Hamilton, and be  connected via audio visual link to seven other venues being Whangarei: Forum North, Rust Avenue, Whangarei; Rotorua: Novotel Hotel, 11 Tutanekai Street, Rotorua; Hawera: TSB Hub, Waihi Road, Hawera; Palmerston North: Awapuni Racecourse, Racecourse Rd, Palmerston North; Nelson: Petite Fleur at Seifried Estate, Corner State Hwy 60 and Redwood Road, Appleby, Richmond, Nelson; Ashburton: Ashburton Hotel, 11-35 Racecourse Road, Ashburton; and Invercargill: Ascot Park Hotel, Corner Tay Street and Racecourse Road, Invercargill.
Fonterra said the results will be announced as soon as the vote counting is complete and chairman Henry van der Heyden has declared the results on the day. The results will also be available on Fencepost at www.fonterra.com.
(Story updated to clarify the level of support needed from farmers for TAF to pass).