Allan Barber reviews the Riddet Institute report but has a nagging suspicion it will not result in significant shifts in behaviour. Your view?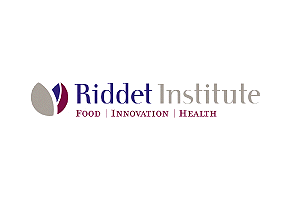 By Allan Barber

The Riddet Institute, a partnership of five organisations, The University of Auckland, AgResearch, Plant & Food Research, Massey University, and the University of Otago, encompasses the entire New Zealand science sector.
In its report A Call to Arms launched last week, it challenges New Zealand's agri-foods sector to take the steps needed to realise its potential which the Government's Economic Growth Agenda estimates should treble to about $60 billion by 2025.
This demands a compound annual growth rate of 7% which, when compared to the present rate of 3%, is a daunting task, unless some truly revolutionary thinking and, more important, action occur very soon.
When asked in June last year what should happen to lift New Zealand's economic performance, the late Dr Bill Kain, agricultural scientist, replied that a national strategy based on agriculture would be a good start. The Riddet Institute sees its role as to facilitate the development of this strategy based on research, development and capability.
The key recommendation is to establish a peak body, an Agri-foods Board, to drive the achievement of four transformational strategies which are to:
1. Selectively and profitably increase the quantities and sales of the current range of agri-food products.
2. Profitably produce and market new, innovative, high value food and beverage products.
3. Develop value chains that enhance the integrity, value and delivery of New Zealand products and increase profits to producers, processors and exporters.
4. Become world leaders in sustainability and product integrity.
The report poses and tries to answer the obvious question which is why these strategic goals have not come remotely close to being achieved and how to remedy the shortcomings.
The Institute's belief is that the agri-food sector currently lacks the capability and organisation to take full advantage of the opportunities available.
Despite any number of reports and strategic plans defining the problems and solutions, implementation has not occurred.
So the Riddet Institute concludes the problem is not the 'what' but the 'how'.
The formation of a Board is seen as the critical step towards overcoming the shortfall.
However by the Institute's own admission, this concept is not viewed universally as a panacea, as shown by the following summary of responses from senior executives in the sector:
New Zealand has not focused strongly on how to develop the capabilities to grow wealth.
There has been a lack of leadership (particularly from industry chief executives) to animate the process and carry it through, and many New Zealanders wait for Government to take the lead.
The concept of a peak body engendered polarised and ambivalent views and there was no consensus around the peak body's role, authority, accountability, resourcing, action, etc.
Past or proposed peak bodies traditionally had no teeth and yet a peak body was still seen as a means of providing the necessary leadership to drive the required changes and to provide a longterm focus that would survive the political changes that follow the short electoral cycle.
Industry has not committed to a strategy: just vague goals with a lack of comprehensive and resourced plans to implement the recommendations made.
Government structures are siloed and not conducive to coordinated efforts.
At the 2010 Agri-Food Summit The Riddet Institute accepted the challenge from industry stakeholders to develop a New Zealand strategy for science and education-led economic advancement of the New Zealand food industry. Hence the formation of a thought leadership team, headed by Dr Kevin Marshall, former chairman of the Dairy Research Institute, which has resulted in A Call to Arms.
The report refers to the primary sector Boot Camp which will take place at Stanford University in two weeks time, expressing the hope that the assembled industry heavyweights will take significant steps towards forming the peak body or Agri-Foods Board.
My understanding of the Boot Camp is that, although the proposed Board will be discussed, this is unlikely to be the main thrust of the gathering which is intended to generate alignment and cooperation between and within agri-foods sectors.
It is more important that the participants form a 'coalition of the willing' who want to work together to get further up the value chain by gaining positive energy and insights from each other.
While there is much logic and common sense in A Call to Arms, there is a nagging suspicion that it is just another strategy document which, despite its stated intentions, will not result in a significant shift in behaviour.
I suspect among the Boot Camp participants will be many of those people who would be expected to be on an Agri-Foods Board.
However they will be too busy getting on with translating ideas into action to have time to worry about joining another board.
--------------------------------------------
Allan Barber is a commentator on agribusiness, especially the meat industry, and lives in the Matakana Wine Country where he runs a boutique B&B with his wife. You can contact him by email at allan@barberstrategic.co.nz or through his blog at http://allanbarber.wordpress.com.