Farmers bear more costs over NAIT scheme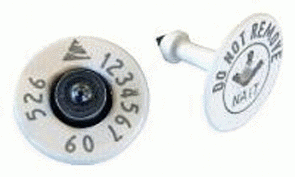 After much debate on the introduction on the NAIT tagging scheme farmers worst fears are coming to roost with extra costs now emerging from the saleyards and processors.
With nearly all their products reducing in price this year and many other farm cost increases evident, this is an extra burden many farmers will object to, especially as it was not explained in the consultative stage. 
And if these costs are evident now in a cattle scheme just think how bureractic and complicated sheep ID will be, when it is implemented.
It was interesting to see sheep award winner Dr Jock Alison's opposition to such a scheme quoted recently.
While no farmer will want any compromises on agricultural biosecurity many have doubts that this scheme will help and most just see more compliance costs burdening the business of farming.
What are your thoughts with this compulsory tagging and are you using the individual ID as a way of identifying superior animals in your commercial herd?
Farmers furious about extra layers of bureaucracy have something new to fume about - saleyards are now charging them for their part in the national animal identification and tracing scheme to track cattle reports Stuff.

Farmers already pay NAIT tag and slaughter levies per head of cattle ranging from $1.10 plus GST a tag to $13 plus GST a head at slaughter for "impractical to tag" animals.

Organisations responsible for Waikato stockyards have confirmed they are charging an administration fee of $1.50 plus GST per head of cattle, with half paid by the seller and half by the buyer.

Ollie Carruthers, the Waikato regional manager for New Zealand Farmers Livestock, which runs the Frankton and Morrinsville saleyards, said the fee was to pay for equipment and extra staff needed to meet the scheme's requirements. "At Morrinsville, for instance, there are four extra staff involved just for the reading of the cattle [tags], and about $60,000 worth of gear."

The New Zealand Stock and Station Agents' Association said the fees had been taken up across all saleyards in New Zealand. "The introduction of the mandatory NAIT scheme has had a significant impact, not only on farmers but also on every saleyard in New Zealand, resulting in increased costs through additional labour and administration input to process NAIT requirements," spokeswoman Bronwyn Gibson said.

Many yards had invested in computing, tagging and tag-reading equipment, and extra staff.

"To date, no saleyard has received financial support from NAIT to implement the scheme. However, saleyard operators have undertaken independently to make a committed effort to ensure the scheme is managed as efficiently as possible for all their clients."

The NAIT scheme is designed to enhance New Zealand's ability to respond to a biosecurity threat such as a disease outbreak, by providing information on individual animal locations and movements.

It came into effect for cattle last month, and will come into effect for deer from March.