Bruce Wills explains that using 1080 for pest control is making our open spaces healthier for everyone, including the fauna. Your view?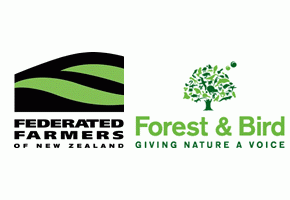 By Bruce Wills
Sometimes we Kiwis don't appreciate how good we've got it.
That truth was rammed home to me in a discussion I had with a visiting British academic, Dr Gareth Enticott.
Dr Enticott is looking into lessons that could be taken back to Britain to deal with their Bovine Tuberculosis (TB) problem.
He was also on the West Coast earlier in the week to meet with one of our board members, Katie Milne.
Katie, aside from being a dairy farmer and volunteer fire fighter, is also the chair of TB Free West Coast. If left unchecked bovine TB would massively degrade the value of our pastoral exports by closing off markets.
Not only that, but there are the immense animal health issues in dealing with a contagious and debilitating disease.
If TB was left unchecked, a 2000 report for Treasury puts losses in the first year at $923 million.
That figure was based on beef, deer and dairy exports of $5.5 billion, but today, these three exports are over $14 billion.
If we get TB eradication wrong, the economic consequences are dire. In speaking with Dr Enticott, it brought home to me that while we do things differently from Britain, what we do here is stunningly successful.
If fifteen years ago you had said TB will be brought to heel by a focus on possums, I would have wished you 'the best of British'. You see our farm was overrun.
So bad was the problem not even hot wire around our roses could stop them being devoured.
You could shoot possums by the score each evening but more seemed to take their place; a zombie army in fur.
They were everywhere and TB breakdowns were all too common.
Where we farm was a high risk area and to manage the risk of TB, sensible risk management meant limiting the number of beef cattle we carried.
For erosion control, we were pretty much limited to a single possum tolerant species; the Chinese poplar tree.
Today, our farm is still overrun, except it is now by native Kereru.
I would not have believed it unless I had lived through it and seen the explosion in bird life and biodiversity with my own eyes.
In our QEII National Trust covenanted areas, native bush is thriving whereas before, it was eaten threadbare.
With bush you get birds but the most remarkable thing is this; in the past three years I am yet to see a possum.
What possum control means for us is this; we have been able to keep farming while providing habitat for native trees and birds. We can plant the full range of poplars and willows that stabilise hills allowing pasture to take hold with native bush in the more inaccessible parts.
The revolution that is TB Free New Zealand has enabled us to lift our cattle stocking rate much higher. It has given us a greater degree of financial sustainability.
TB Free sits within the Animal Health Board and is mostly funded by farmers, augmented by regional councils and Government.
The war we are waging against TB and its main carrier, the possum, has had stunning benefits for our native fauna and flora.
Where else would Forest & Bird and Federated Farmers jointly run the same website extolling the benefits of pest control?
The beauty about TB Free is that it is the funders who have the biggest say on operations.
Those who pay have the say involving farmers, councils and government.
In New Zealand, there are TB Free regions so the war is undertaken by those with local knowledge. In this respect, the New Zealand taxpayer pays less but gets a massive environmental bang because the bulk of the funding rightly comes from us farmers.
We have a huge economic stake that dovetails environmentally; daily I see the benefits on my farm and in native bush.
While it helps us that the possum is an unloved, introduced and destructive pest, the fact is TB is an especially cruel and slow death. An infected possum will have lesions full of the TB bacterium and this is how it is spread to cattle and deer.
In my area, over the past ten years, I can say TB Free is winning and if we can get our area declared TB Free, it further means an extra week of farming instead of annual herd testing.
All this environmental and economic progress is due to the often maligned pest control agent, 1080.
The agent 1080 has been though independent scrutiny, most recently by the Parliamentary Commissioner for the Environment and was found to be the most effective and humane tool we have, right now.
Unlike many other poisons that persist in the environment, 1080 not only biodegrades but rapidly dilutes in water. In fact, water samples must be taken within eight hours of any drop to find a trace of it.
To die of 1080 in water, you would have to consume 20,000 litres and somehow, I think you'd die of something else first. The fact is 1080 does not kill on touch and nor does it affect the 'human endocrine' system.
I wonder if much of the fear around 1080 is because it is so easy to say. If 1080 went by sodium fluoroacetate, its real name, would it be so controversial?
Right now, 1080 is the best tool farmers and environmentalists have to control nasty pests with even nastier habits. The cruel reality is that it is safer to swim in the hunting grounds of the Great White Shark off Stewart Island, than it is to be a Kiwi born in the wild.
If I was a young Kiwi with a stoat heading towards me or a Kereru chick about to be eaten by an opossum, I know where I would stand on pest control.
-------------------------------------------------------------
Bruce Wills is the President of Federated Farmers. You can contact him here »