Bruce Wills wants all farmers to embrace the principles of Reduce, Reuse, Recycle. You agree?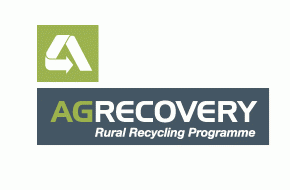 By Bruce Wills
If you know a strong wool grower drag them to a computer, bring up www.ourwool.co.nz and don't let them leave until they have read the prospectus and come to a decision.
The Wools of New Zealand investment opportunity closes at 5pm this Friday, 14 December.
Being a postal deadline it means reaching a decision early this week.
Speaking personally as a sheep farmer, I have put my money where my mouth is and have posted in my application.
As the President of Federated Farmers, this is of course a private business decision. We talk about wanting control over our future to create a viable future for wool and to me this is it.
It perhaps represents the last chance saloon for a farmer-led response.
So farmers, don't let Wools of New Zealand become the beginning of the end, make it the end of wool's new beginning.
Speaking of new beginnings has got me thinking about recycling. Do you know that every year, New Zealand's farms and orchards go through something like 10 million litres in agricultural and veterinary chemicals?
That is enough to fill four Olympic sized swimming pools and is just what comes in plastic containers.
If that that sounds vast and it is, it pales beside the six billion litres of petrol and diesel vehicles consume each year in New Zealand. Or, for that matter, the 550 billion litres of residential wastewater that is flushed down pipes every single year.
I guess this underscores the many effects we humans have upon our environment. Being a non-organic farmer, I try to minimise what I use but believe chemicals have a role to play if properly used. That includes disposal.
Farms just like every home or business in New Zealand collect plastics, metals and all sorts of other materials. As metals have economic value, there has been some creative thievery with false metal dealers taking scrap metal, but never paying for it.
When it comes to plastics it is a different story and farming has been behind the eight-ball. That attitude is shifting with farmers wanting to do the right thing, but until recently we have lacked the means and the opportunity.
Take the baled silage wrap you see on farms. This is needed to protect supplemental feed but is a one-shot thing and we consume a vast amount each year - 4,000 tonnes in fact. If you want to know what that looks like, picture the navy frigate Te Kaha and the patrol vessel Hawera together.
Before you think this is a sermon form the mount about what farmers ought to do, this week Federated Farmers announced we had joined forces with the Agrecovery Foundation. Federated Farmers is on the 'Reduce, Reuse, Recycle' wave. The last thing we want is for chemicals to be forgotten about or the containers they came in dispatched to landfill.
Agrecovery is about disposing of unwanted chemicals and containers, silage wrap and even, crop protection netting. This has got to be good for the environment. Recycling is also one way we can turn a perceived environmental negative into a big positive. We have leadership in almost all aspects of production and animal husbandry while 'Reduce, Reuse, Recycle' is about efficient resource use.
This is not 'green washing' either because actions speak louder than words.
While we have taken over the baton from HortNZ, they deserve praise for Agrecovery's momentum. We will build on that with help from our horticultural colleagues and extend it deep into the pastoral sector, where some 40 percent of agricultural and veterinary chemicals are being used.
It seems natural to step up our role because Federated Farmers helped create the QEII National Trust in the 1970's. A Trust that currently protects land covering an area greater than several National Parks combined. I know, as I have several QEII covenants on my farm. Federated Farmers was also behind the formation of the Landcare Trust with my Board colleague, Ian Mackenzie, being a Trustee.
Federated Farmers is unsurprisingly, a strong backer of the New Zealand Farm Environmental Awards too. If there is an award designed to cure cynicism this is surely it.
When it comes to Agrecovery itself, we have been a part of it from the very beginning and another Board colleague, Anders Crofoot, represents us on the Agrecovery Foundation Trust.
As I said actions speak louder than words and allied to Agrecovery's 'Reduce, Reuse, Recycle' message is sustainability. It is a great programme we are honoured to be a part of, so check out www.agrecovery.co.nz.
-------------------------------------------------------------
Bruce Wills is the President of Federated Farmers. You can contact him here »