Bruce Wills says free trade provides farmers everywhere with improved incomes, prosperity and economic growth aiding not only rural communities but all communities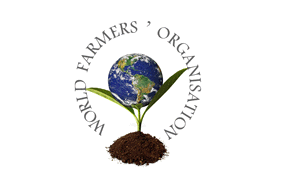 By Bruce Wills*

As I leave for the World Farmers Organisation congress in Japan, the passing of former British Prime Minister, Baroness Margaret Thatcher, has given me cause to reflect on how diverse New Zealand's trading relationships have become.
It has also made me think hard about what is needed to assist developing food-based economies to flourish.
In 1976, Britain's then Leader of the Opposition, Margaret Thatcher, spoke to the Auckland Chamber of Commerce.
"No one from Britain can arrive in New Zealand without feeling a stir of pride may I say so, of patriotism," she told them. "Pride because New Zealand represents so much of what the British people are entitled to feel proud of ... The tenacity and the vision of those who built up your magnificent farming industry ..." 
Baroness Thatcher was also aware the British can sometimes get ahead of themselves and in 1990 added this, "If ever there is any danger of our feeling superior, you promptly send over the All Blacks to cut us down to size". 
Until it joined the European Union (EU) in 1973, Britain was the alpha and omega of our economy and the relationship was a simple one.
We grew meat and fibre and sent it north along with 90 percent of our butter and three-quarters of our cheese. In return we got Morris Marina's, but all of that changed irrevocably when Britain entered the EU.
In 1976 Margaret Thatcher would have started seeing this transformation underway as we moved from being Britain's farm to become the World's.
Our economy reorientated away from Britain and towards Europe, the United States and Asia.
Putting one or two interventionist hiccups to one side, we eventually followed in Thatcher's economic footsteps too. In 1980's Britain it may have been miners but here it was farmers and it was the Lange Labour Government which dispensed the medicine.
What made this extraordinary and in complete contrast to Britain, is that it was actively supported by Federated Farmers under the Presidency of Sir Peter Elworthy.
It was painful but we emerged better, stronger and more innovative.
The World Farmers Organisation is like the 'United Nations' of farmers and it is significant that we are meeting our farming counterparts in Japan. 
Japan is New Zealand's fourth-largest trading partner and recently announced its intention to join negotiations on the Trans Pacific Partnership or TPP.
While we are a net food exporter Japan is the world's largest net food importer. Our two economies have a natural synergy and twenty years ago, our two-way trade was some ten times greater than our then two-way trade with China.
Today, it is around half our trade with China.
Part of that change reflects China's impressive growth as it continues to develop economically. But it is really a major advertisement for trade access and openness and the New Zealand-China Free Trade Agreement. Since 2008, when we signed our free trade agreement with China, New Zealand's exports to that country have trebled. 
Trade has been good for China and it has been great for New Zealand.
This is not lost on the World Farmers Organisation, which will be discussing a potential breakthrough policy on international trade.
A strong and viable global agricultural sector is essential if the world's population is to be assured of stable and secure supplies of food.
Farming globally is vital for employment, economic development and to ensure that our precious but finite land and water resources are looked after. 
Our hope is that the World Farmers Organisation will commit to ambitious trade policy objectives.
Farmers need a fair, transparent and predictable trading environment but international trade itself needs to be guided by some fundamental principles. Federated Farmers, having recently met with our Nepalese colleagues, knows full-well the special needs of the least developed countries have to be taken into account. 
The biggest problem farming runs into are trade barriers.
Through the TPP we have hope that for New Zealand at least, we can negotiate these barriers away.
Anything less would be a disastrous cop-out.
For developing farm systems, there are initiatives like "Aid for Trade," which has seen over US$200 billion mobilised in funding since 2005; US$60 billion of that for the least-developed. This sounds impressive until you consider that over the same period of time, the United States and Europe have between them paid out some $500 billion in agricultural subsidies to their farmers.
The easiest solution is perhaps less 'Aid for Trade' but free trade.  These give emerging economies market access instead of blockages that creates the need for aid funding.
We know from first hand experience that trade is an important way of ensuring efficient resource use.
Trade helps to even out demand and supply helping to meet the world's need for food. Providing farmers everywhere with increased market opportunities helps to improve incomes, prosperity and economic growth.
That benefits not only rural communities but all communities.
-------------------------------------------------------------
Bruce Wills is the President of Federated Farmers. You can contact him here »