Singaporean Simon Israel to replace Australian Ralph Waters to bring 'exceptional governance, consumer and wider Asian business experience'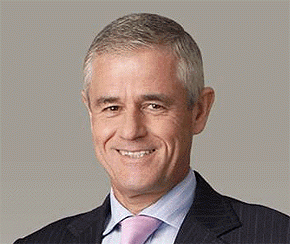 Content supplied by Fonterra
Fonterra Co-operative Group Limited announced today the appointment of a new Director, Simon Israel, following the retirement of Ralph Waters.
Chairman John Wilson said the Board welcomed Mr Israel, a Singaporean who has exceptional governance, consumer and wider Asian business experience.
"Simon is based in Singapore and has worked in Asia for many years.  He has significant business credentials in Asia and in consumer and investment businesses.  He will bring to the Board invaluable knowledge and insights as Fonterra pursues its business strategy, particularly with its emphasis on emerging markets," said Mr Wilson.
Mr Israel is currently chairman of Singapore Telecommunications and a director of Capitaland, one of Asia's largest real estate companies with core markets in Singapore and China. 
He was an executive director at Temasek Holdings for six years, and from 2010-2011 was executive director and president.
He has previously been involved with some of the best known fast moving consumer goods companies as an executive or Board director, including ten years with French dairy company Group Danone where he led building their business across the Asia region, especially in China.
The Board of the Manager of the Shareholders' Fund supports Mr Israel's appointment.
Commenting on Mr Waters stepping down, Mr Wilson said: "During his six and half years on the Fonterra Board, Ralph made a very significant contribution to the Co-operative.
"Ralph had agreed to remain on the Fonterra Board through the implementation of Trading Among Farmers to ensure stability, despite his other significant commitments, and we owe him a debt of gratitude for that.
"His vast experience as both a chief executive and director meant he brought valuable experience and knowledge to our Board. 
"Ralph is a very clear thinking commercial director who developed a strong affinity for our Co-operative. 
"The Board greatly valued his contribution and will miss his experience and commitment," said Mr Wilson.
Mr Waters will be stepping down immediately, with Mr Israel to join the Board from 1 May.