Wayne McNee, currently the Director-General of MPI, has been appointed Chief Executive of dairy farmer cooperative Livestock Improvement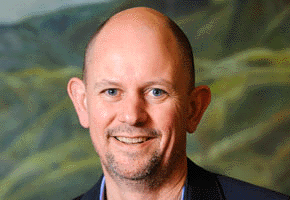 Content supplied
Announcing the appointment, LIC Chairman Murray King said his Board is delighted to have attracted a person of the calibre, background and experience of Mr McNee.

"Wayne McNee has a comprehensive knowledge of agriculture, his passion and expertise evident in the leadership he has displayed as CEO of the Ministry of Fisheries and the integration of that Ministry with Forestry and Agriculture into the Ministry for Primary Industries.

"This appointment is a huge accolade to the role LIC plays within the New Zealand agricultural sector and the economy generally.  Wayne is moving from the Ministry to what's often called the engine room of the dairy industry."

"We're one of the country's best kept secrets; three out of every four dairy cows grazing on New Zealand dairy farms are sired by our bulls and each year our genetics, information and R&D enable Kiwi dairy farmers to be amongst the most efficient and prosperous in the world."

"LIC has doubled its revenue under the leadership of the current CEO Mark Dewdney to around $170 million per year."

"The Cooperative is positioned on yet another cusp of innovation and growth and it's an exciting time to be welcoming Wayne to take the reins as we deliver yet more innovation to our dairy farmers." 

Wayne McNee has been Director-General for the MPI since November 2010.  In 2011 he led the merger of the Ministry of Agriculture and Forestry, the New Zealand Food Safety Authority and the Ministry of Fisheries to form the Ministry for Primary Industries.

He then went on to lead the development and implementation of MPI's strategy with its vision of growing and protecting New Zealand.  The primary focus of that strategy was to double the exports of New Zealand's primary industries by 2025.

Prior to joining MPI, Wayne was Chief Executive of the Ministry of Fisheries. Among his achievements he led the development of 'Fisheries 2030' a long-term strategy and action plan for the sector.

Before joining the Ministry of Fisheries, Wayne was Chief Executive of the Pharmaceutical Management Agency (PHARMAC) a position he assumed in 2001 after being PHARMAC'S General Manager. In mid-2006 he was seconded to the Department of the Prime Minister and Cabinet spending 18 months as a policy advisor primarily on transport, local government and energy policy.

Wayne McNee has a BPharm degree (Otago) and has studied leadership and management at Insead Business School, Stanford University, Oxford University and Mt Eliza Business School.

Current LIC CEO Mark Dewdney is due to retire from the Cooperative at the end of May 2013 and Acting CEO David Hemara will remain in that role until Wayne McNee joins LIC on 29 July 2013.
------------------------------------------------
Reaction from Federated Farmers:
MPI's loss is LIC's gain but Primary still comes out on top
The resignation of Wayne McNee, Ministry for Primary Industries Director-General, to take up the position of Chief Executive at Livestock Improvement Corporation (LIC), will still see this talented person working in and for New Zealand's primary industries.
"This role shows the versatility of Wayne who has performed to a very high standard with the public service and now departs for a high profile leadership role in a company important to New Zealand agriculture," says Bruce Wills, President of Federated Farmers.
"Wayne has put the Ministry on the right path for farmers following the merger of the old MAF with the Ministry of Fisheries.  I feel disappointed in one regard because he leaves it, just when we are starting to see the fruits of his work appear in this new and dynamic Ministry."
"I know Wayne believes New Zealand agriculture can lead the world and LIC is positioned to help achieve that.  LIC itself has annual revenues of around $177 million built on world beating livestock genetics."
"Wayne will be joining LIC at a time when it moves to transfer the New Zealand Dairy Core Database to DairyNZ; the industry good body. There is also work for Wayne in building LIC's trusted brand."
"It is a big move and this sort of interchange between private and public needs to happen more as it benefits both sides.  Because this move seems unusual, Federated Farmers needs to ask why this private-public interchange does not happen more often."
"Federated Farmers, like everyone else wishes Wayne success and given our members have a close relationship and overlap with LIC, we look forward to working with him," Mr Wills concluded.